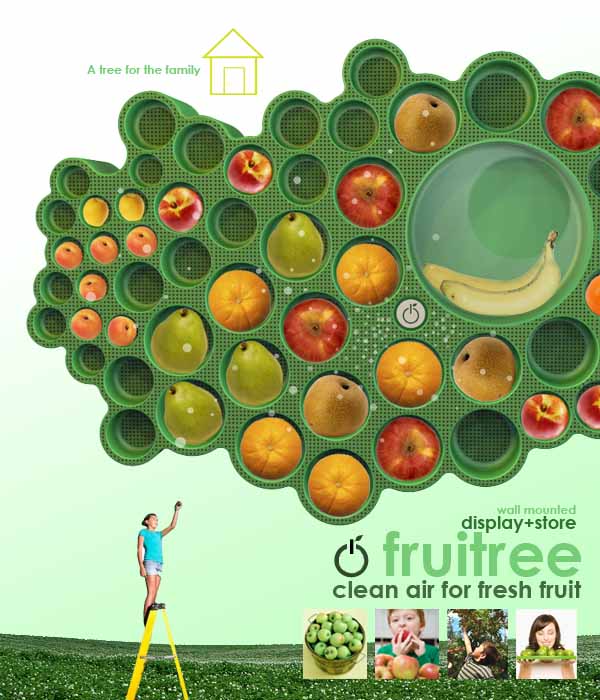 fruitree by chia shee loh from singapore
designer's own words:
Fruitree is a fruit display/storage unit that seeks to engage the users. By doing so it tackles the 'out of sight, out of mind' scenario whereby fruit purchases are often left forgotten till they spoil in the refrigerator. An advanced oxidation air cleaning technique is employed to release oxidizing particles to suppress mould/bacteria growth and organic compounds around the display unit to provide prolonged storage life for the fruits. The subtle reminder that the fruits come from trees and not from crates and plastic wraps provides an emotive quality that enhances the fruit eating experience.
fruitree
fruit tree concept
fruitree details
shortlisted entries (156)