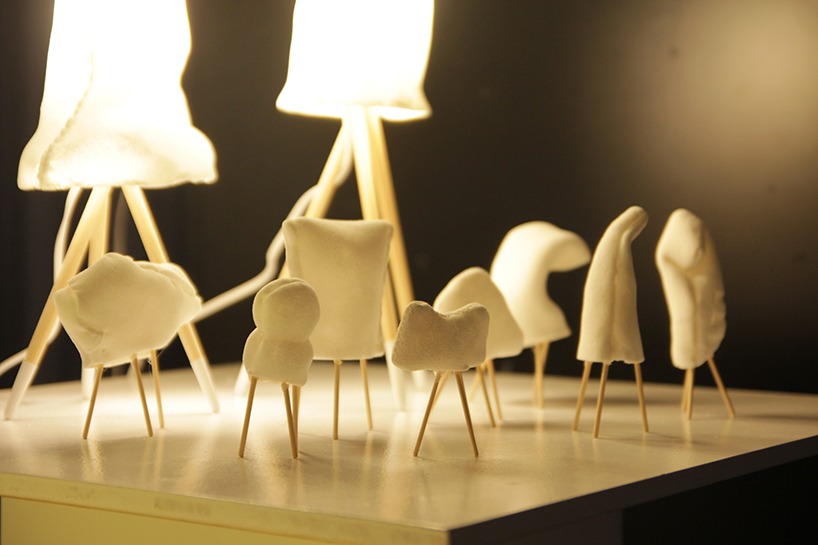 Fukafuka by Austin YangYingchen Yan from usa
designer's own words:
Fukafuka means soft in Japanese. It is a lighting collection that designed specifically for bedroom use. We use stitched foam as the material to capture the softness and bring warmth to the bedroom. Our process is easy yet strong. Firstly we stitch foams together, then dip it into special slurry, use paper to support inside and wait it to be fully dried. After that, we bring them to fire. Finally, we take out the finished object and take out the supporting paper. We also design the structure to make them into two kinds of lightings - one pendent light and one low floor lamp. The natural process brings a slightly different shape to each object which also make them feels animated and alive.
miniature form studies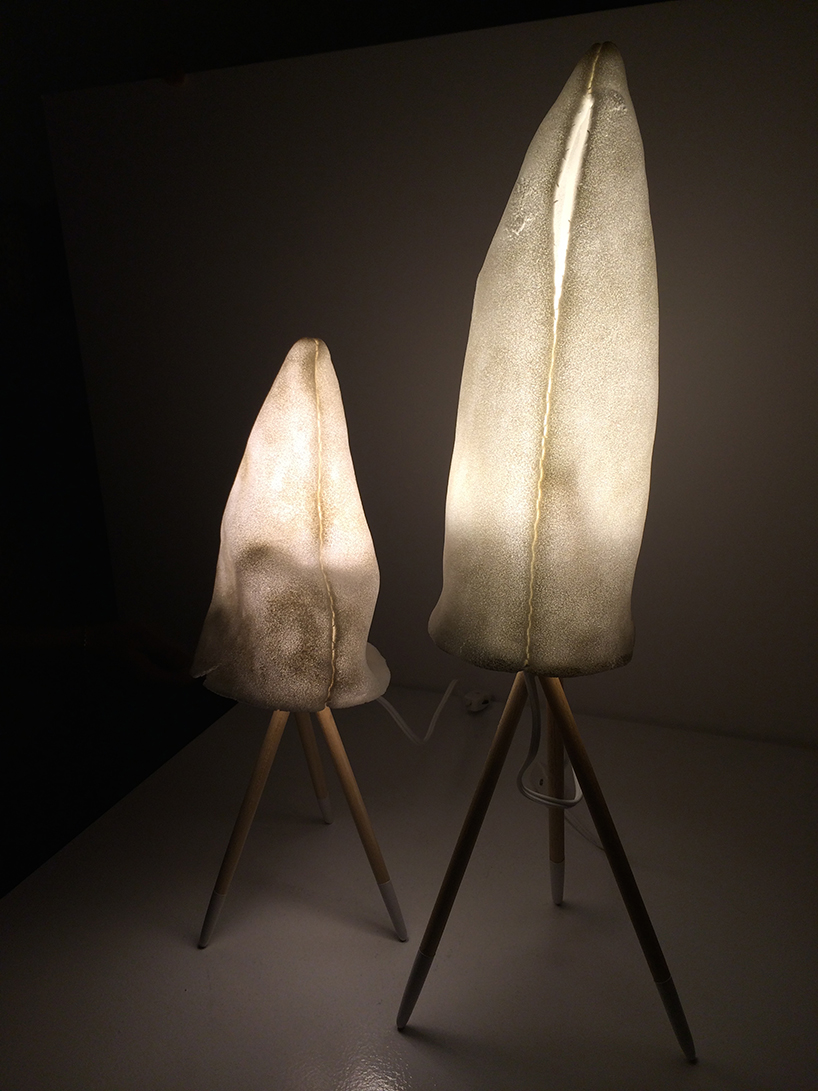 lit mock up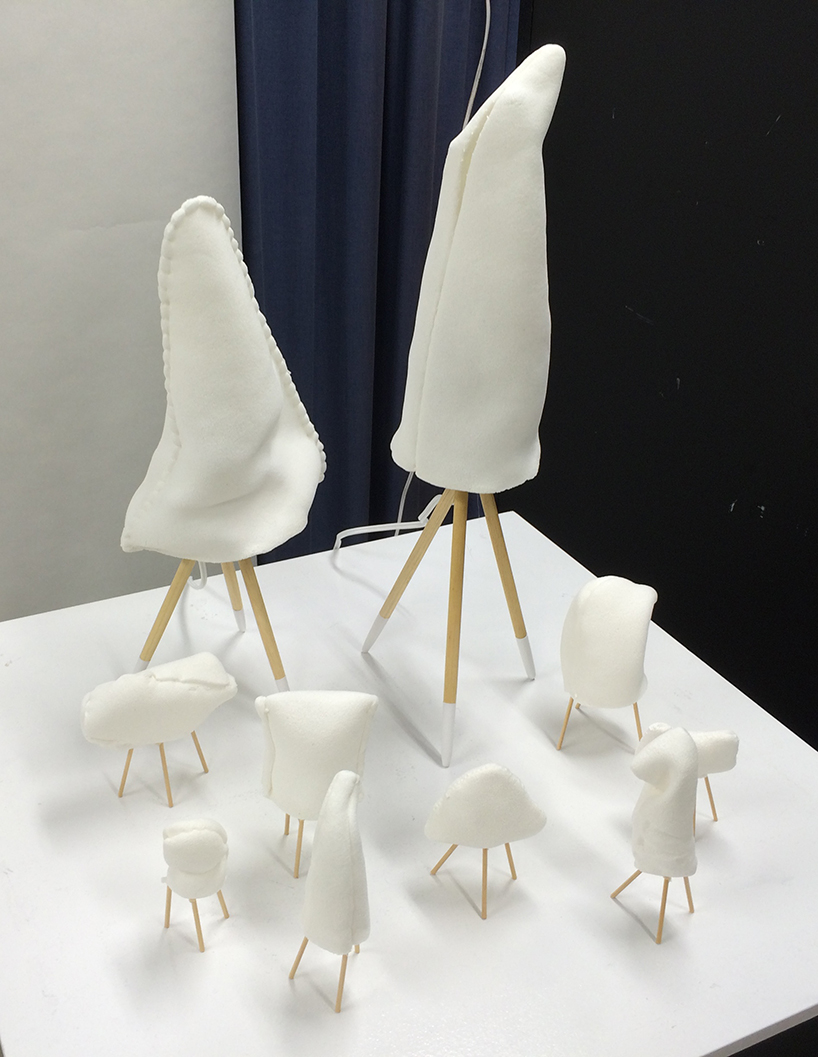 lighting family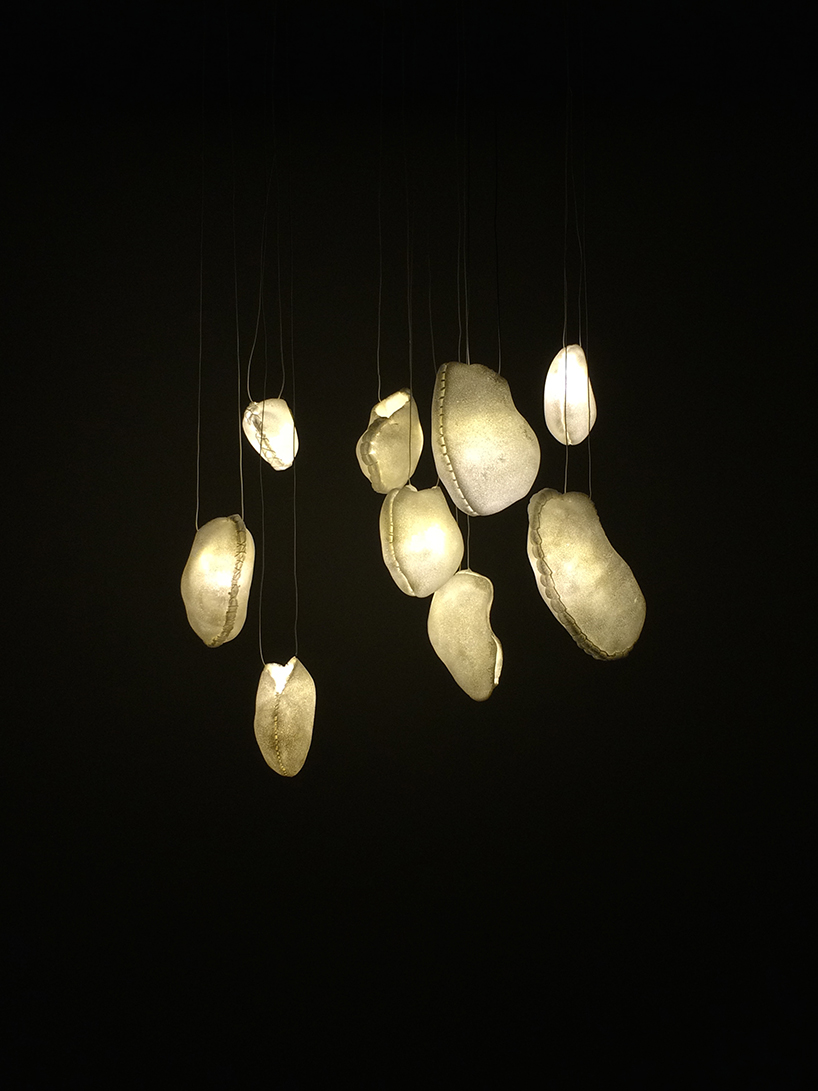 lit mock up version 2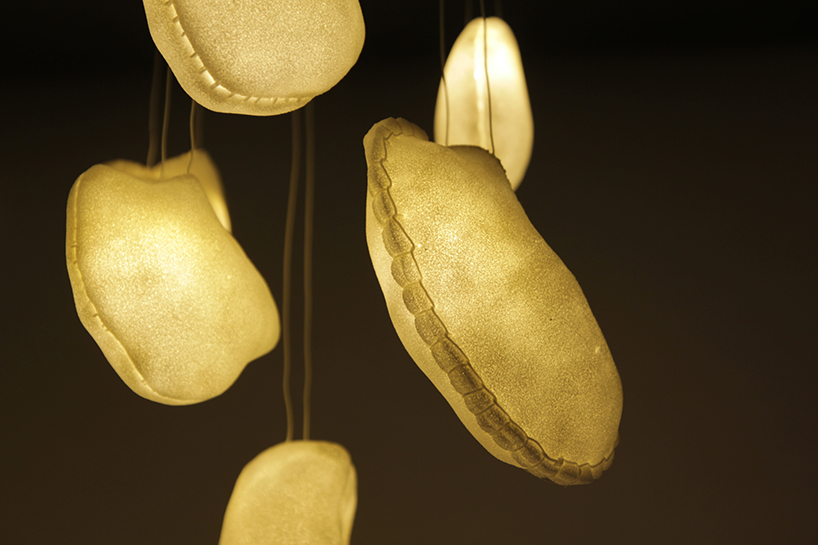 detail photo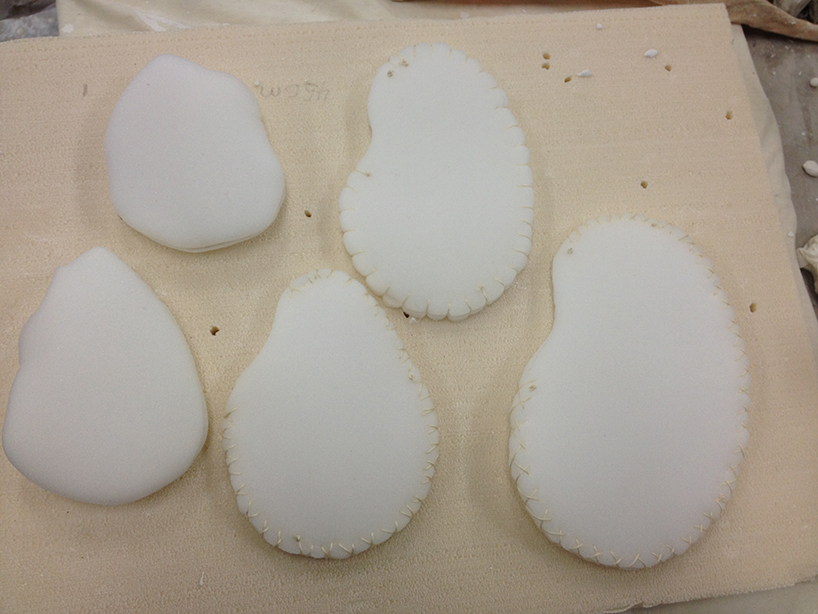 stitching process