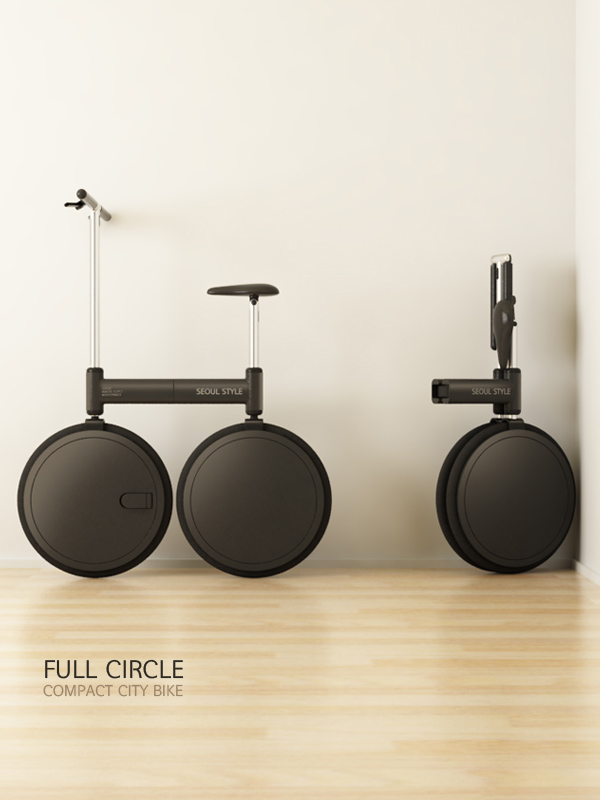 full circle by sang hyun jeong from china
designer's own words:
Full Circle is a compact sized city bike that has a large wheel size (508mm, 20inch) like a sprinter minivelo. This spectification makes this bike can easily pass through ground level of a big city like Seoul mostly has a wide difference, most compact bikes that has small sized wheel can't. To make a long story short, this is a small bike with big sized wheel. Full Circle doesn't have chain, but free wheel gear directly connected to its pedal. It just looks like a fixed gear, but it isn't. Full Circle has a very simply folding structure, so its rider can easily and quickly fold and unfold the body in complex downtown, also in the subway. And most of its parts can be folded, including saddle and handle bars.
home interior scene with bike
brief structure and scale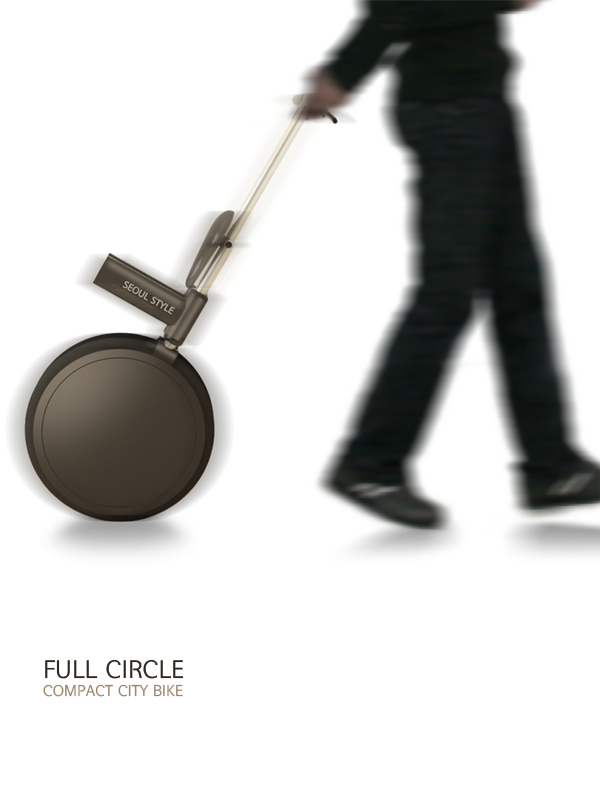 moving with folded bike