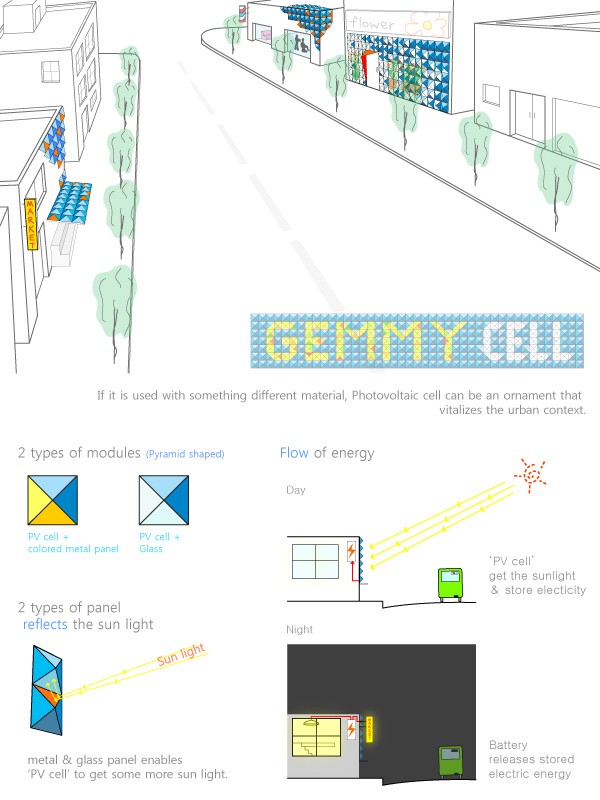 gemmy cell by jin woo sun from korea
designer's own words:
This is pre-fabricated photovoltaic façade system for old buildings' facade. There are two types of modules, 'pv cell + metal color panel' type and 'pv cell + glass' type. One module consists of 4 triangular compartments, and each compartment can be photovoltaic panel, colored metal panel or glass. The users can create their own pattern by selecting different colors and compartments according to their own needs. The combined modules can be attached to any existing building's façade. This new layer of façade produces electricity during the day time and stores it for latter use, for example, signboards and lights for the night time. Moreover, the three dimensional pattern and various colors give a splendid look to the old & boring buildings. This is not only power generator, but ornament that vitalizes the urban context. During the night time, buildings hide itself behind the façade and only the colorful lights appear in the darkness and variegate the night sky. Rather than neon-signboard that is already epidemic in Korea, the facade can become icon and remains on people's memory.
explanation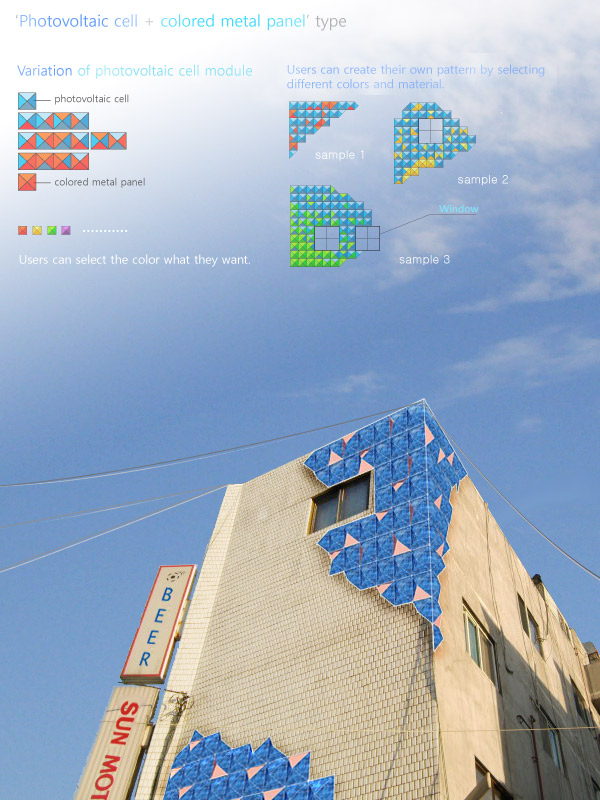 pv cell + colored metal panel
pv cell + glass