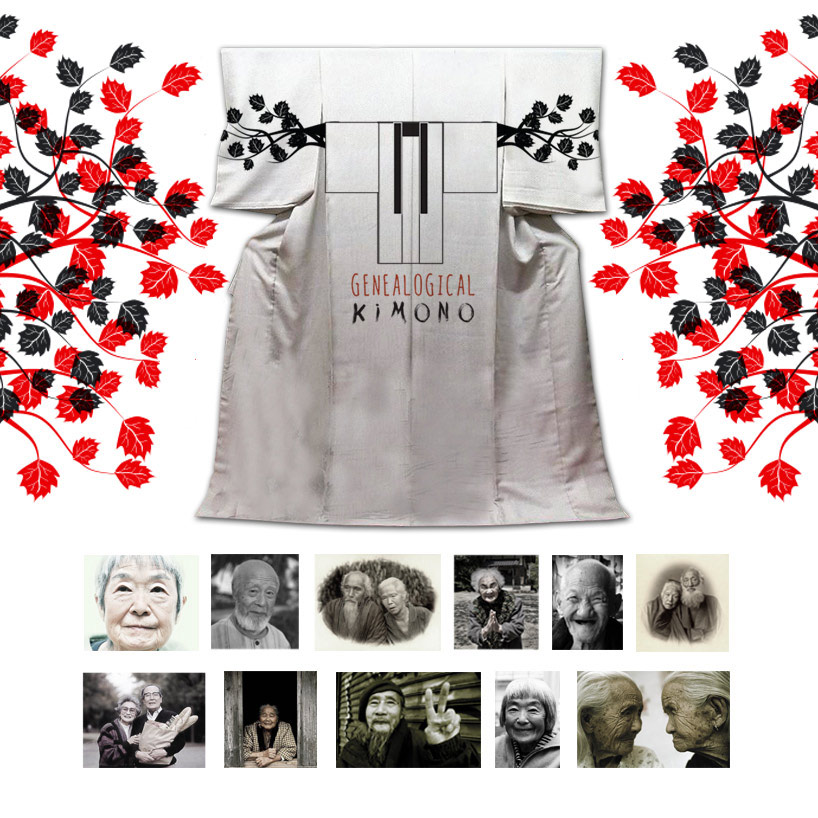 GENEALOGICAL KIMONO by CGBQ from spain
designer's own words:
While reflecting on what Tradition and Contemporaneity mean I envisioned two antipodean trees fed by the same root. One fights to survive over time while the other aspires to reach posterity. In order to connect both dualities I've created what I call the GENEALOGICAL KIMONO.
This proposal lies in the personal belief that it takes at least two generations to consider the habits from the past as time-honored manners: Tradition. And the only way to encourage modernity to embrace the cultural inheritance from the past is making a point on an emotional link directly connected with our individual story: Ancestry. Grandparents embody that cultural ligament, they are our carnal ghosts, our first distant origins, and that's why they are the main subject of my submission.
GENEALOGICAL KIMONO innovates through graphic design the old portraits of Japanese ancestors giving them a contemporary look, a refreshing appearance that allows ancestry to face the future. Printed on a white silk kimono
forefathers become a sophisticated motif in the garment, reminding the holder that they protect us, covering our backs, wherever the Contemporaneity might lead.
INTRO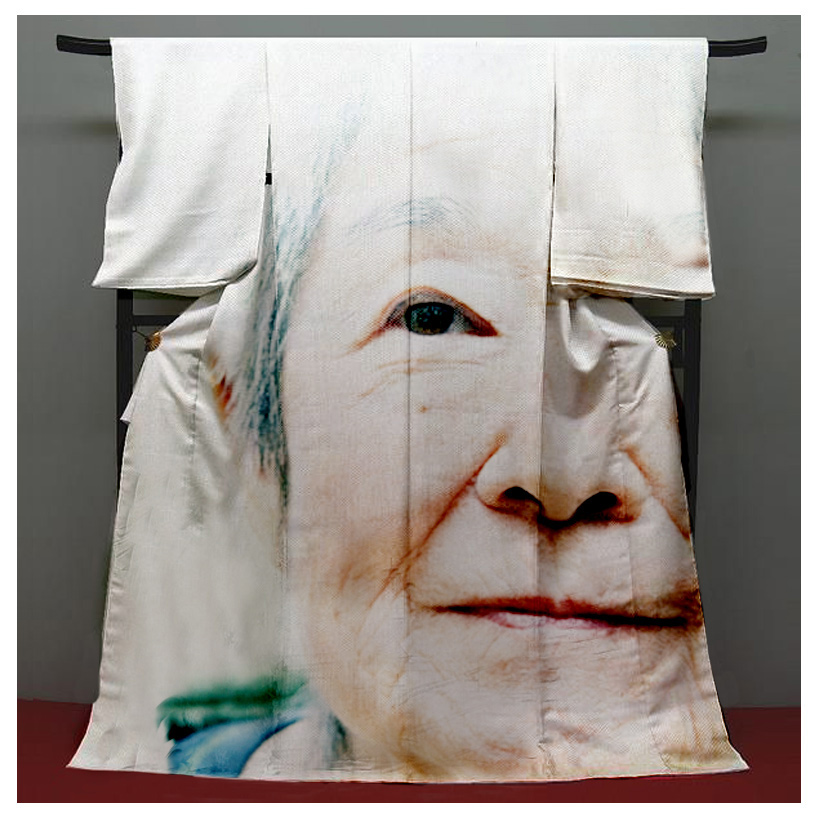 Genealogical Kimono 1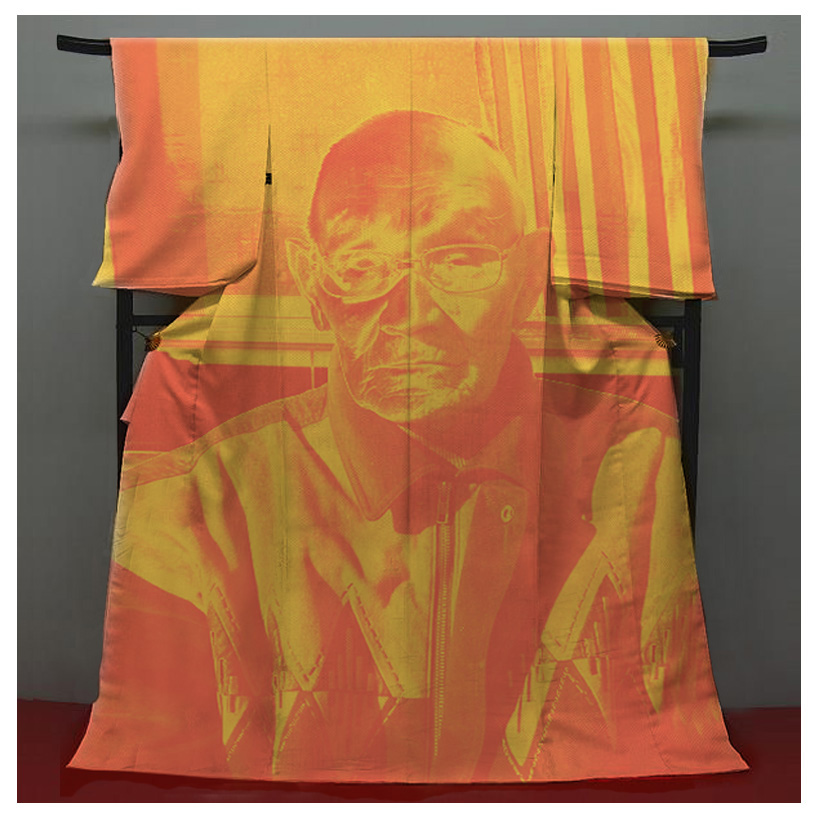 Genealogical Kimono 2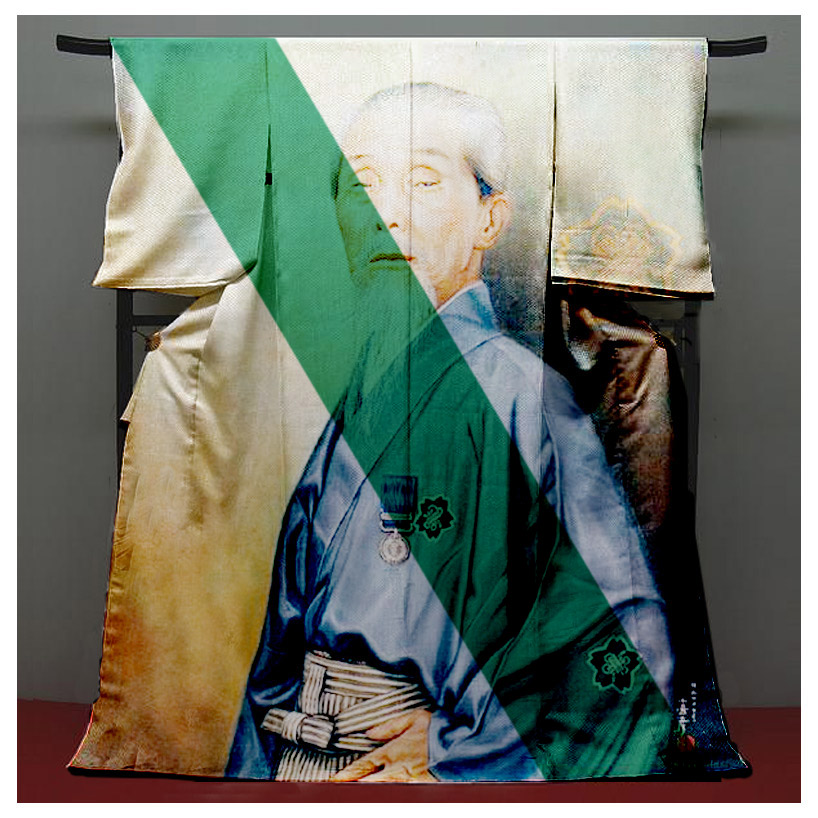 Genealogical Kimono 3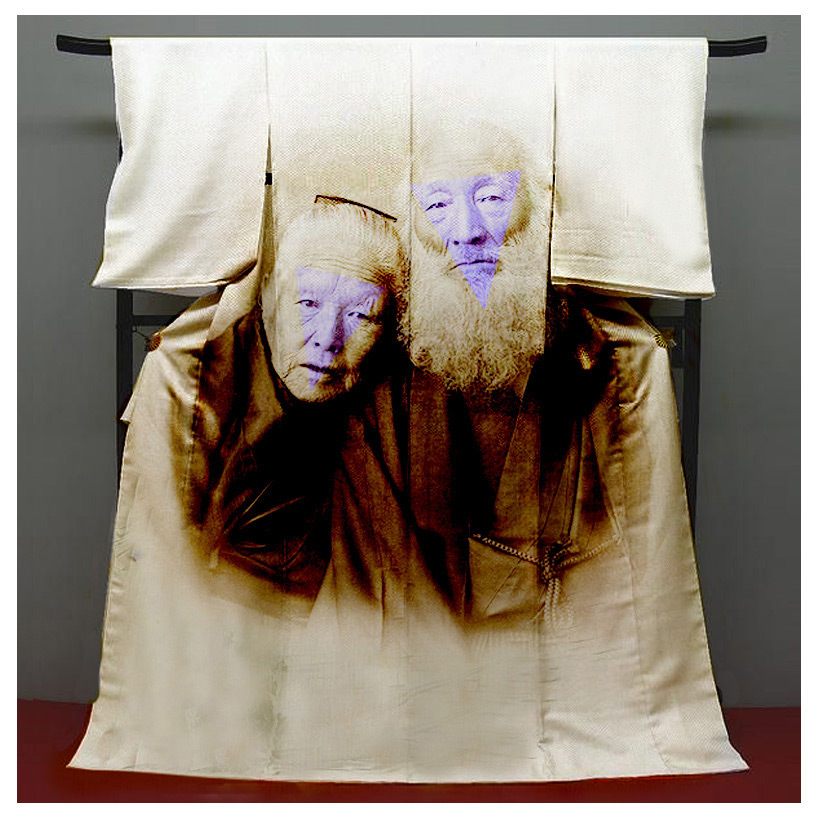 Genealogical Kimono 4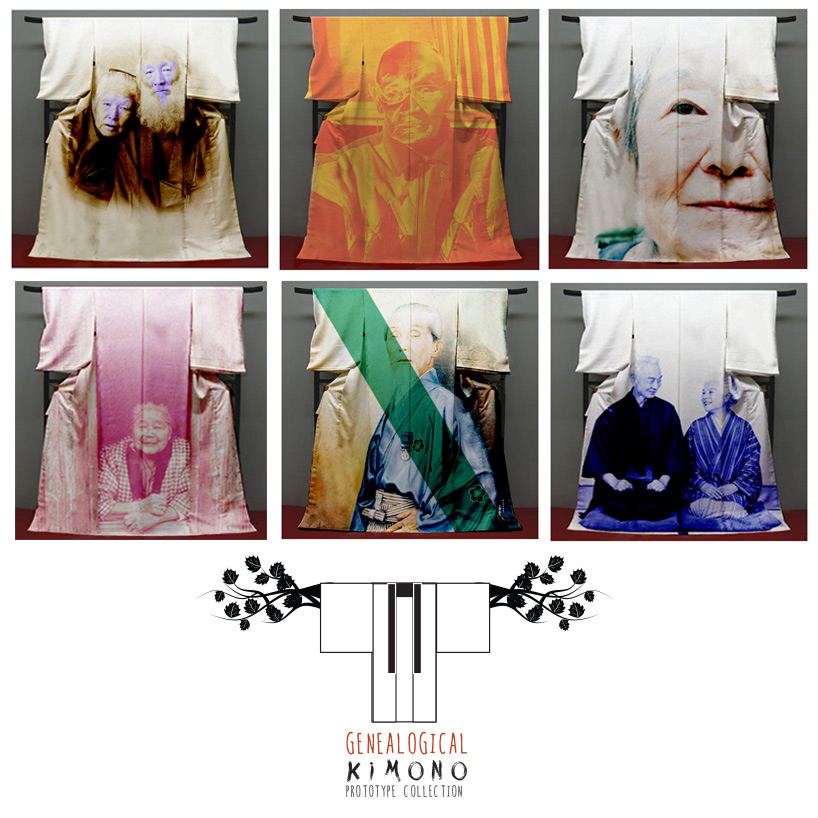 Genealogical Kimono _ Prototype Collection