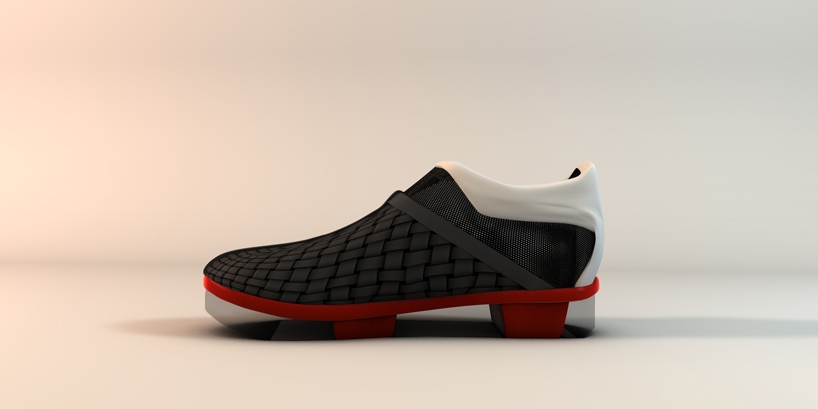 Geta sneakers by Omar Aguirre from mexico
designer's own words:
As time passes and society changes, people try to find new ways to preserve culture and traditions adapting modern shapes and materials into classic objects.
Since kimonos are traditionally worn with "geta" , this project focused on adapting geta footwear into a modern design that can be appealing to new generations. Sneaker shoes are a big part of contemporary culture especially amongst young people, so by using the most representative elements of "geta" the "geta sneaker" was born.
The detail straps make a reference to the fabric thong that holds the feet in "geta" and by incorporating various technical fabrics like lightweight mesh and woven nylon we can achieve breathability and lightness. But perhaps the most exciting part of this design is the sole; by incorporating transparent rubber pieces the sneakers conserve the classic and distinctive image of elevation that geta gives but allow the wearer to move freely and with comfort.
Geta sneaker side view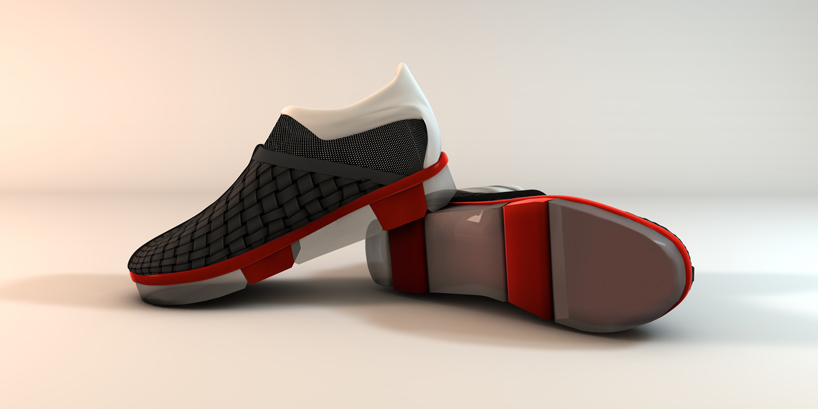 Geta sneakers sole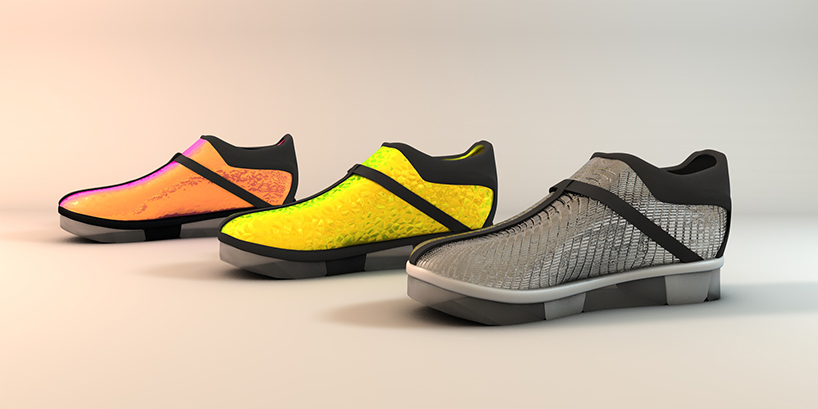 Geta sneakers variations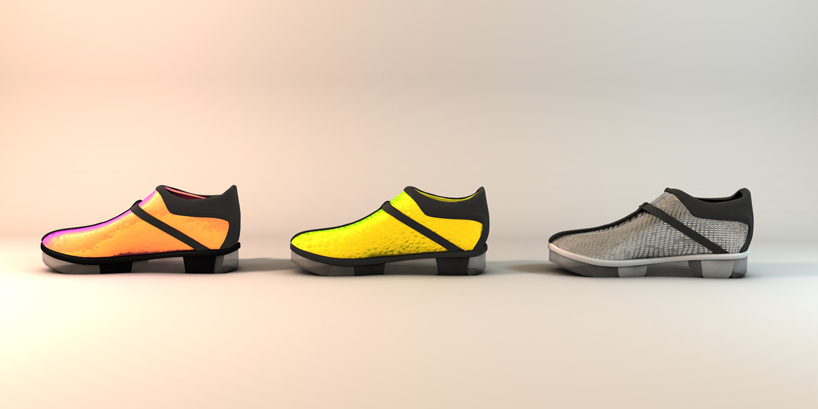 Geta sneakers side views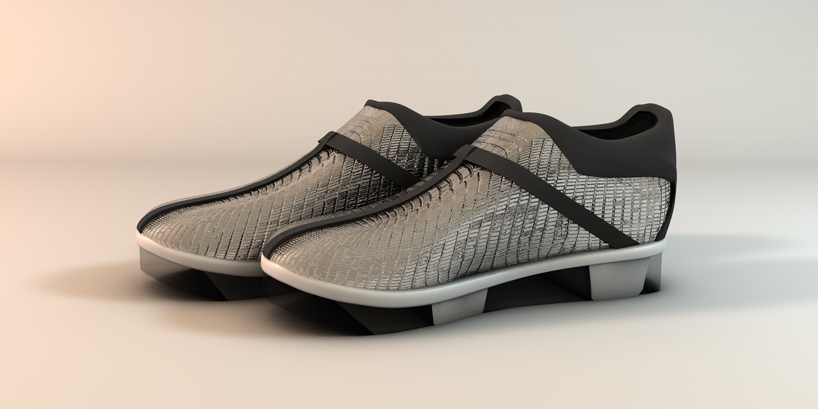 Geta sneakers metallic version