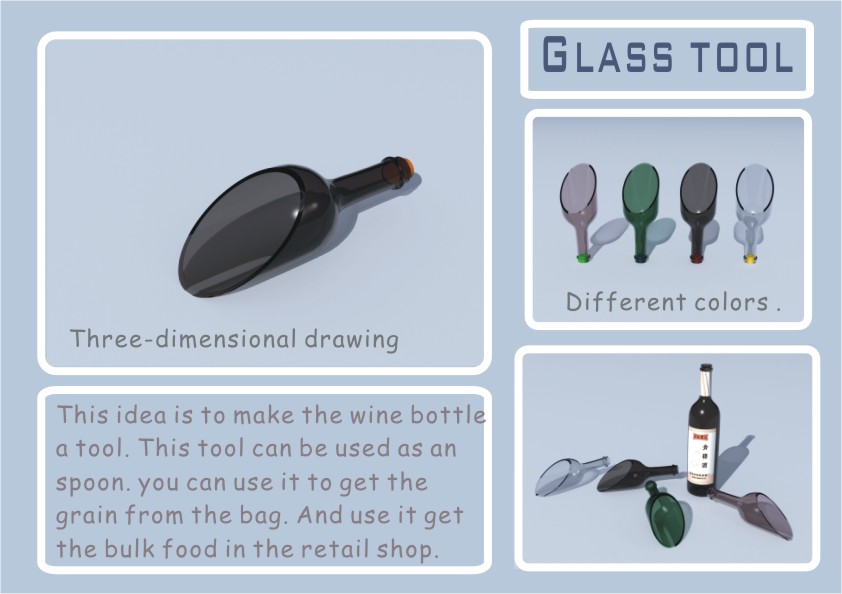 GLASS TOOL by Jiu Cheng Hang from china
designer's own words:
This idea is to make the wine bottle
a tool. This tool can be used as an
spoon. you can use it to get the
grain from the bag. And use it get
the bulk food in the retail shop.
PAGE ONE
PAGE TWO
FRONT VIEW
shortlisted entries (139)