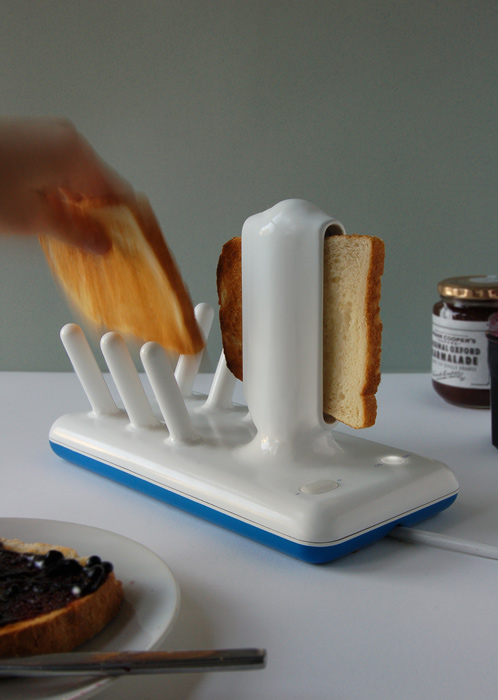 glide by george watson from uk
designer's own words:
There has been little development of the toaster since the start of the century, whilst other appliances have developed and improved incorporating new technologies and thinking, toaster have remained relatively untouched. When the toaster was first invented eating toast was a social activity that took place on the breakfast table, these days toasters have been relegated to cheap plastic objects hidden away in the kitchen landscape.
This toaster is designed to engage the user, re-invigorating the social context of toasting by questioning everything about what we toast with today. I was also keen to make playful object to be proud of having on your breakfast table. Slip moulded bone china allowed me create this intricate and sculptural form, but also provided the material longevity that I required.
This is a toaster that brings life and joy to a stagnant domestic appliance, and iconic object for the home.
in use
how to use
how it works
shortlisted entries (239)