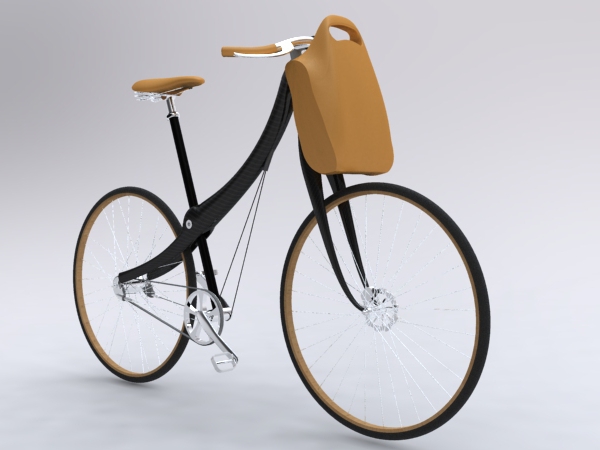 globike by paola giordano from italy
designer's own words:
globike- the bike for the global mobility
The bike that helps create mobility in the city. It is inspired by ergonomic principles joying comfort with style. Particular attention has been placed on the analysis of energy needed to produce movement.
The form has been studied in order to obtain the optimal positioning of the saddle height and depth.
Carbon frame, disk break in ergal, hub integrated gear, tubes in titanium, a revolutionay regulation of the interior wires for the distance between the saddle and the bar, a comfortable and relaxing position which creates a mix of technology and elegance : all these elements permit flexibility and control of the main frame and forks to achieve a distinguished lightness and comfort. The wooden circles increase the facility but also the stylistic appeal through various leather accessories that make this vehicle a product with highly technological feautures, that will make it fit like a glove and a global mobility.
Globike
Globike
Globike
shortlisted entries (193)