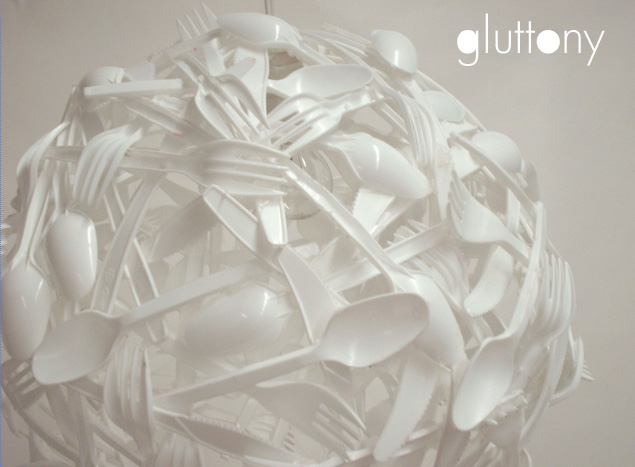 gluttony by luis luna luis mun from mexico
designer's own words:
Gluttony
Gluttony has never been seen well,now is different. forget all about cutlery for your next dinner or get-together .Stash away your expensive lamps and hang a totally disposable and attractive one. It consist of many pieces of plastic cuttlery glued and arranged in different ways in a circular shape.