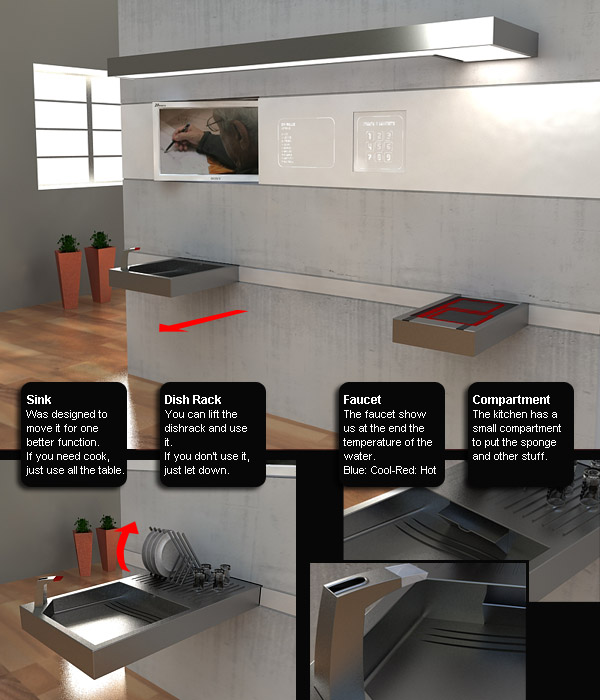 go> by Franco Marino Cagnina from argentina
designer's own words:
GO> is a new kitchen concept that allow us complete our basics need. The GO> kitchen it's totally modular and dynamic. For that reason we save a lot of "space", who it's very important in our future.
Our GO> kitchen works very simple…1-when we cooking we have a great space to prepare the lunch and we have a big display to operate the different option like the TV (you can spin it 180º to put it wherever you want), Stove, Fan, Cupboard (can rotate 180°respectively), Faucet (You can see the temperature at the end of the faucet by the color), Etc…so, it's not necessary move for all the kitchen.
2-when the lunch it's ready, you go to the dining room (and the table moves and make it bigger to lunch…). Also you have the same display to handle all the devices.
3-When you finished your lunch, you go back to the kitchen area and move the table again (just pressing a button on the display) and pressing another button the Dish Rack lift up and you can put you plates and glass over there.
GO> can be well positioned in a one bedroom apartment, in a studio, in a loft or in a open space kitchen / living room area.
GO> 01
GO> 02
GO> 03
shortlisted entries (156)