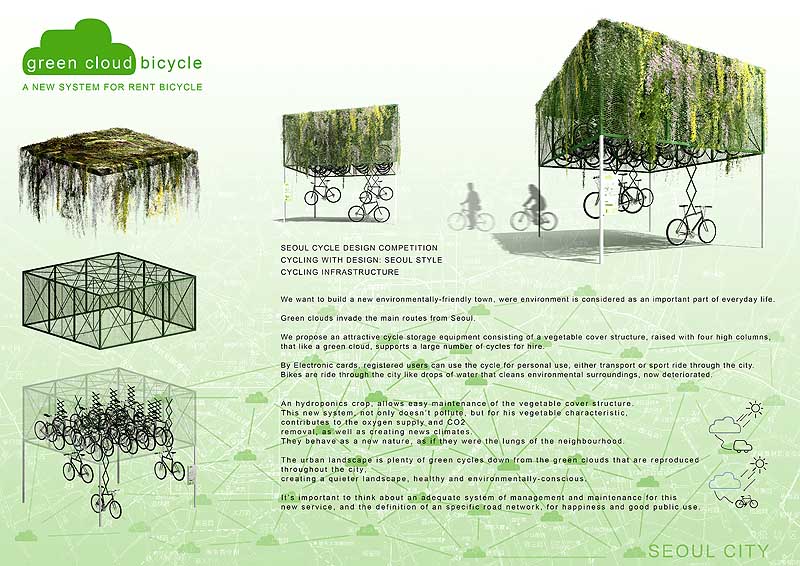 green cloud bicycle by sbda www.sbda.cat from spain
designer's own words:
We want to build a new environmentally-friendly town, were environment is considered as an important part of everyday life.
Green clouds invade the main routes from Seoul.
We propose an attractive cycle storage equipment consisting of a vegetable cover structure, raised with four high columns, that like a green cloud, supports a large number of cycles for hire.
By Electronic cards, registered users can use the cycle for personal use, either transport or sport ride through the city.
Bikes are ride through the city like drops of water that cleans environmental surroundings, now deteriorated.
GCB_01
GCB_02
shortlisted entries (193)