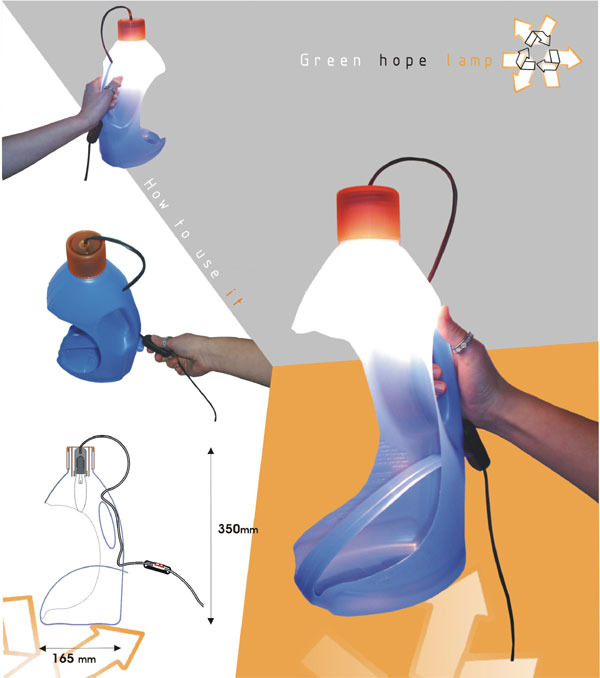 Green hope lamp by Ricardo Neto from portugal
designer's own words:
Product Designation: secretary lamp
Concept: The re-use and the reutilization of the domestic garbage as well as environmental concerns is an issue that should be more and more important in this century design. The intention was to project an object aesthetically pleasing, that will serve well the function but at the same time was low in costs.
Function: Illuminate tables and secretaries.
Target People: General
Dimensions: 350 mm (H) x 125 mm (W) x 165 mm (D)
Materials and finishes: Smooth Polymer (Pe)
Components: Lamp body, electric lamp, beau, electric cable, ceiling fixation
Production Method: Cuts with the x-act and scissor
Cost Estimative: 5,50 €
shortlisted entries (139)