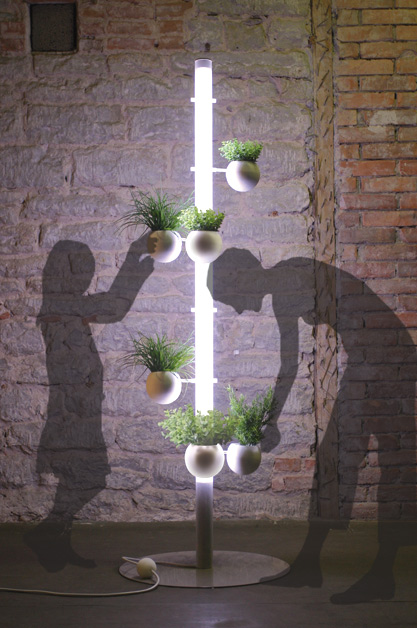 GREEN INDOORS by ingela viks from estonia
designer's own words:
1.) Today many people live in blocks of flats in residential
areas without gardens and greenery. In such conditions, the only natural elements in their domestic environment may be decorative plants on the windowsill, if there is enough light. More and more people have come to appreciate clean and fresh food. Growing herbs can be a nice hobby for single young people, elderly people or entire families. Besides providing fresh food, herbs give the flat a touch of nature and moisten the dry air.
2.) To reunite people with nature by promoting a healthy lifestyle and an improved living environment. Trying to improve people's quality of life by promoting healthy eating with an emphasis on slow food and avoiding the use of genetically modified food. The motto: you grow what you eat! The product ensures all the necessary growing conditions for plants: light, humidity and soil. The plant base takes little space but contains almost 2m2.
3.) The plant base consisting of a leg, light tube and flowerpots creates a growth area that is easy to maintain. Up to 24 plant pots can be hung on the light tube.The fluorescent tube provides the plant with the necessary light, while the matte glass cover protects people's eyes. The lighting period is regulated automatically according to the amount of natural light. An automatically controlled watering system supplies the plants with water. Thanks to its own light source, the plant base can be placed anywhere in the room, regardless of the amount of natural light.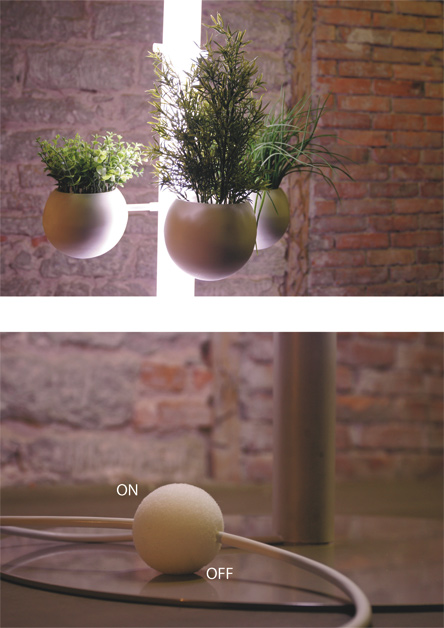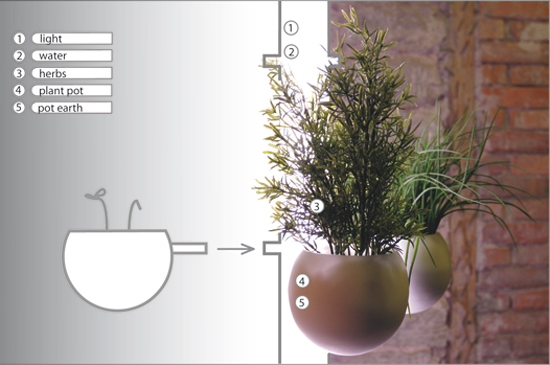 shortlisted entries (156)