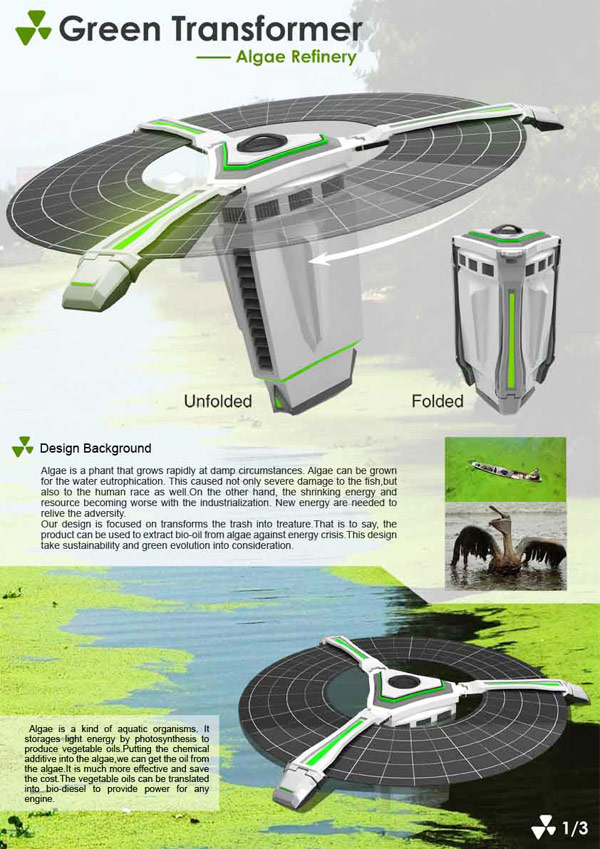 green transformer by yi liu from china
designer's own words:
Green Transformer is a product floating on the water that extract bio-oil from algae by putting the chemical additive. This kind of bio-oil can be used for automobile and vessels. Green Transformer is drived by solar energy. The solar panels can be folded to store. Green Transformer is a split-type product and the oil tank can be separated from the main body.
When absorbing algae, Green Transformer not only disapears the pollution,but also brings bio-oil to us.This meet the needs of low-carbon life style.
Green Transformer 1
Green Transformer 2
Green Transformer 3
shortlisted entries (228)