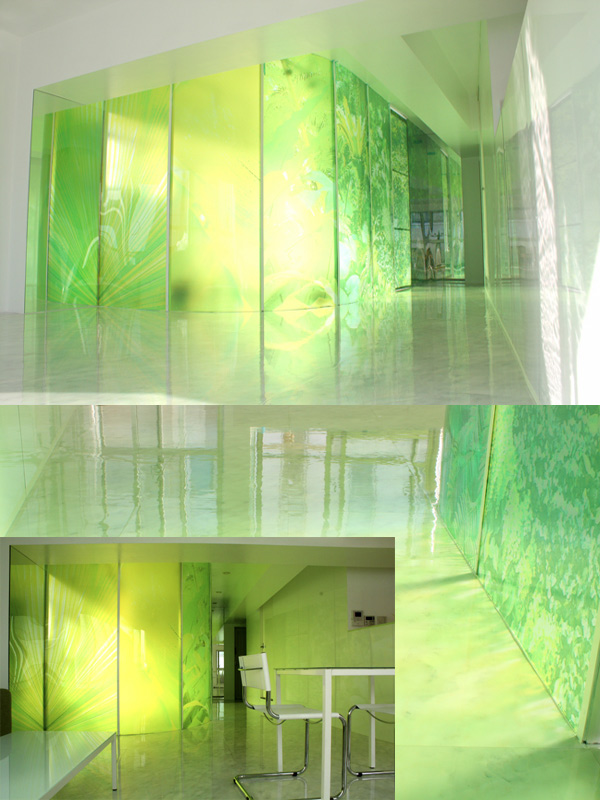 green/fog by moriyuki ochiai from japan
designer's own words:
To feel the structure of nature and the advantage urban life offered awakes subconscious mind.
Hanging Gardens of Babylon meets the highest floor of the building in central Tokyo with great view.
The semi-transparent glass wall with different forests pattern in the bed room makes you feel the body actually be big and small like Gulliver in Gulliver's Travels
The forest pattern of the wall gradually changed sizes. This pattern is deliberately arranged with perspective.
Both of the transmitted light and forest pattern reflects diffusely to the entire room and this is like a filled mist and fog. (water surface floor, glossy painted wall, mirror, wall with angular bend and perspective)
Thickness of the mist and fog changes depends on places and time of the day in the room. It creates various space widen capacity of user.
morning time
day time
night time
shortlisted entries (1588)