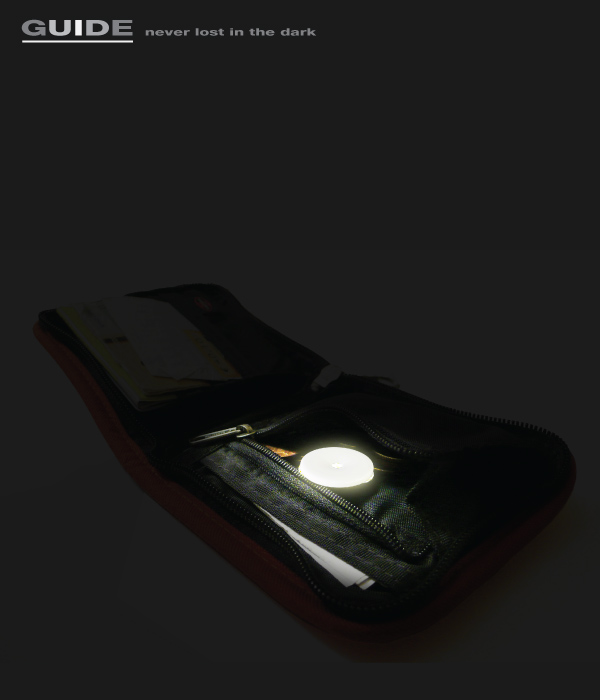 guide, self rechargeable safety light by vandenbussche gregoire from france
designer's own words:
Have you ever be searching in the night for coins?, be lost on a map because it's dark or looking for something you make falling on a festival ?
"Guide" is a self rechargeable light that is really cheap, but which is really useful.
You can buy it, or you can have it like a gift from advertising. You can trade it for something else, use it like a money, or hang it on you key ring so you will not lost yours keys anymore, or on a neck lace, so yours friends will recognize you in the dark!
Feel free to find any other utility!!
no light for searching something?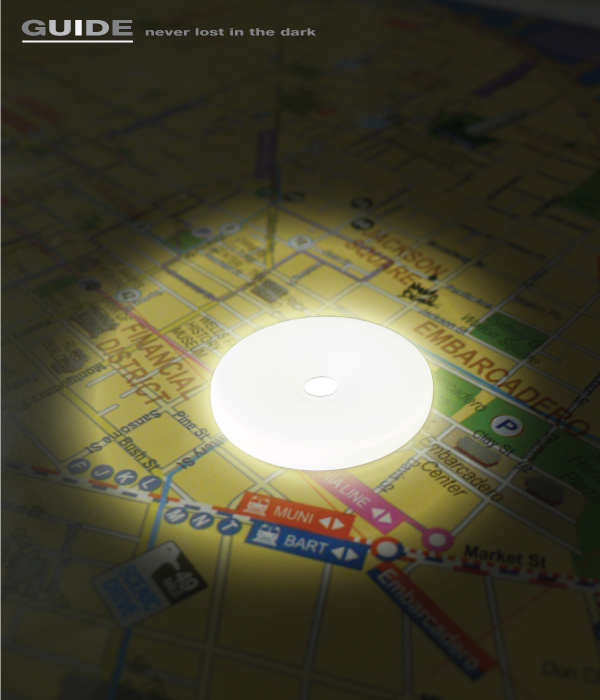 Lost on the map because you don't have a light?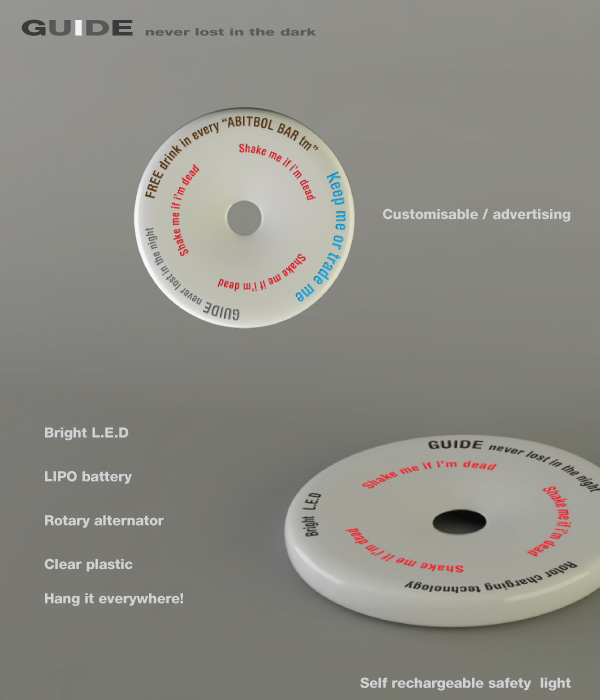 Overall view buy day
shortlisted entries (211)