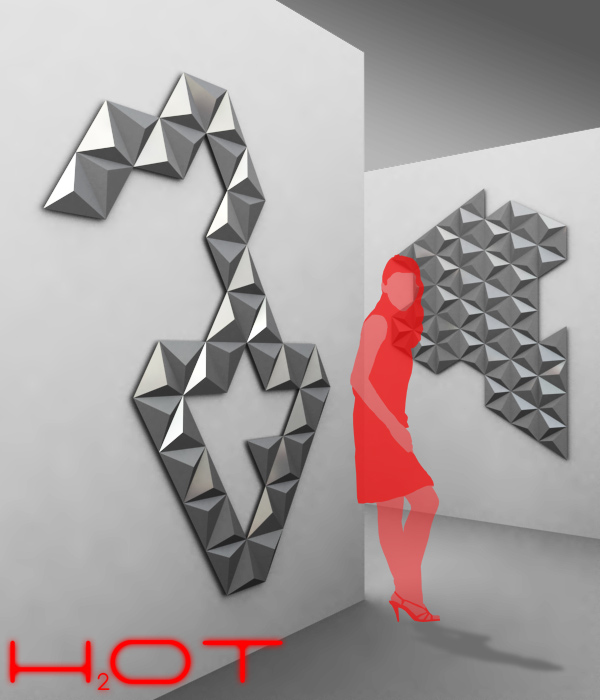 h2ot by daniele chiarantini from italy
designer's own words:
It's the same old story of the hot water but in a different container. Connect the right number of units to satisfy your heating necessity. With the pipes let flow the water,
with the brackets close the circuit, with both make the structure firm. Fasten the radiator on the wall or join two radiators from the back and make a warmer sculpture in the midle of your house. Connect by the rear pipe your radiator to the central heating, and enjoy your designed warm.
general aspect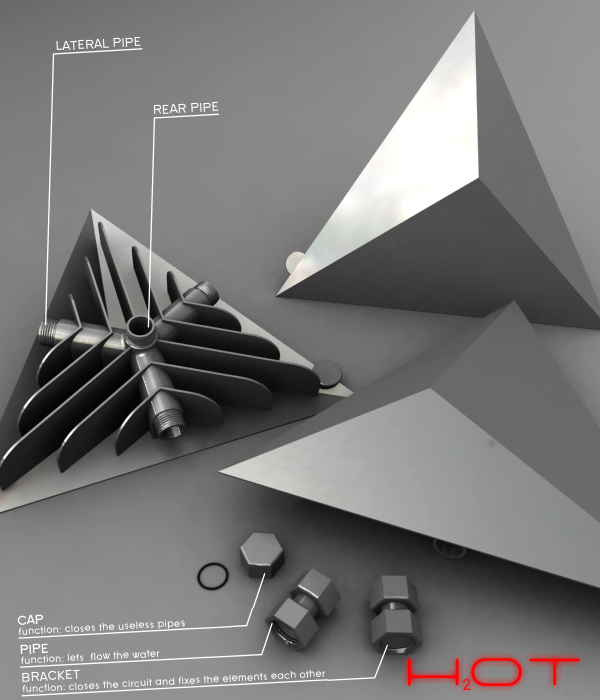 compontents
circuit diagram
shortlisted entries (117)