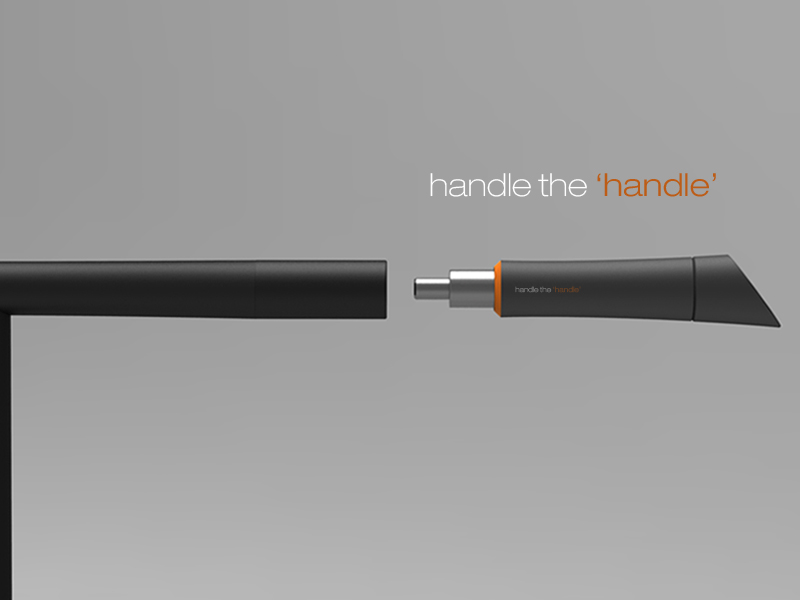 Handle the 'handle' by joog gun Ahn from korea
designer's own words:
Do you have experience in feeling that the tires of bike are daflated when you sometimes ride a bike?
If you have this, you may also have a story to wander around to search a bicycle shop.
It is the design to solve the problem of inconveniences as handlebars are combined with a removable pump and produced from the first process.
With growth of people who prefer to ride a bike and make investment in this,
the inconvenience would be important problem sympathized with many people, and some people even carry a portable pump.
Handle the 'handle' is a excellent portable pump to be used safely and conveniently, as grafting in handlebar of bike that is most emphasized in grip.
And the riders can check an air compress frequently and enjoy a comfortable riding.
shortlisted entries (193)