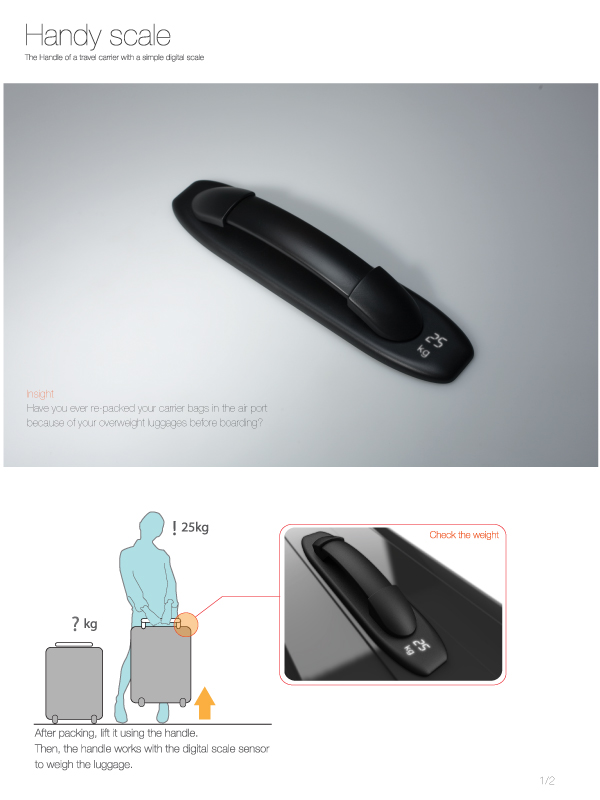 handy scale by Kilhyun Baek from korea
designer's own words:
Problem / You can only take a certain number of luggages that is not overweight when you fly on a plane. If your luggage is overweight, you have to pay fines, repack, or discard some of your belongings. It is not easy and you often forget to weigh your luggage.
Product Concept / This is a handle of a travel carrier with a simple digital scale that weighs the weight of your load. The scale is attached on the handle. It uses the same principle with the pressure sensor of any digital scale.
Benefit / The scale can also be attached on any travel carrier without high cost. With this scale, you can easily weigh your luggage while packing your items. before you arrive at the airport to embarrass yourself at the airport. It would be convenient to have a carrier that measures its weight to help you prevent packing too heavy.
shortlisted entries (228)