hangin/bowlin by janne salovaara from finland
designer's own words:
This is a simple speaker with three speaker elements in one 20 cm diameter ball or globe.
It voices out in every direction so there is no need to try to direct it, thus visually it can be this simple.
It can be either hanging from the ceiling or just standing on a table.
The case could me just plastic mesh or covered with textured fabric.
rendered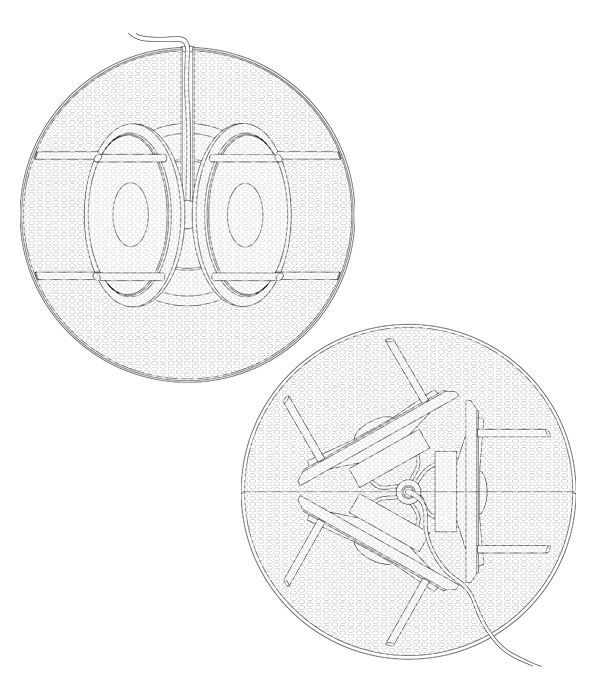 wireframe
opaque