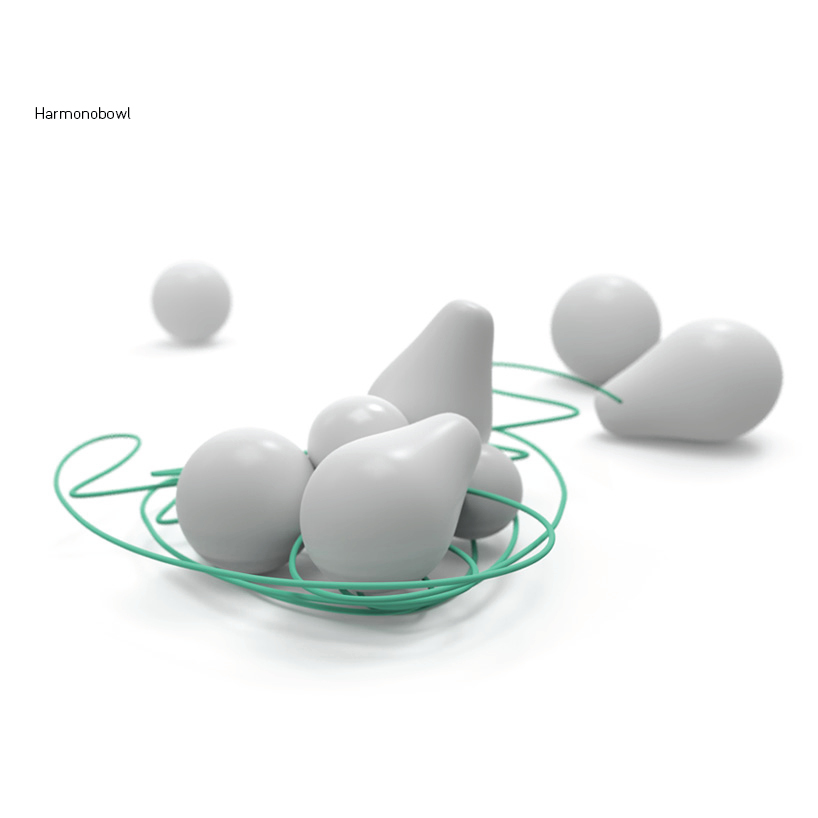 Harmonobowl by Product Design from india
designer's own words:
Harmonobowl is a 3D printed fruit bowl. The process of manufacturing a harmonobowl involves drawing a harmonograph in space. It uses a modern technique of additive manufacturing called anti-gravity printing. The raw material used is ABS. The heated ABS cools and hardens as soon as it comes out of the 3D sketching pen. The shape of the bowl is controlled by the movement of the 3D printing pen in relation to the printing base both of which are linked to two independent double axis pendula. Thus noone knows what the final shape of the bowl will look like till its ready. No two bowls can be exactly alike. This makes everyone including the operator curious to know what the shape of the bowl would be.
Working of Harmonobowl printer
The harmonograph consists of two pendula; one for the pen and the other for the printing base. The pendula are suspended from double axes gimbles which allow them to oscillate about two axes at the same time. There are two dummy pens which are connected to each other through a parallel bar mechanism and thus transfer the motion to the 3D printing pen. The dummy base is attached to the end of the other pendulum. Once the printing starts, the printing base is made to move downwards with a uniform speed, parallel to the dummy base. Thus the harmonograph curve is drawn by the 3D printing pen while the relative distance between the sketching pen and the printing base keeps increasing. This creates a harmonograph in space.
Harmonobowl in use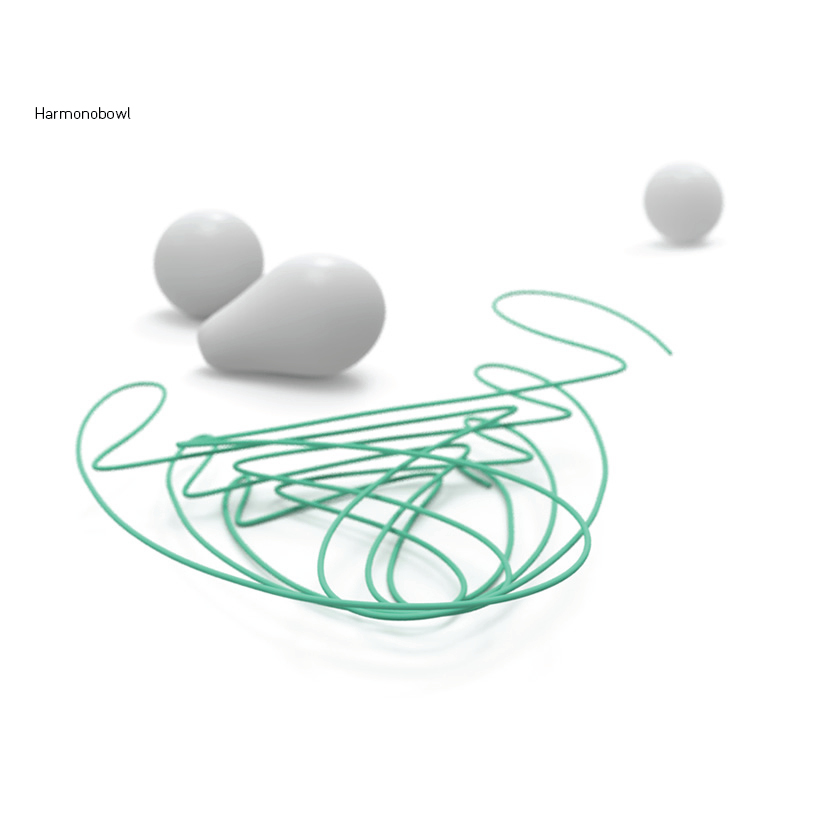 Harmonobowl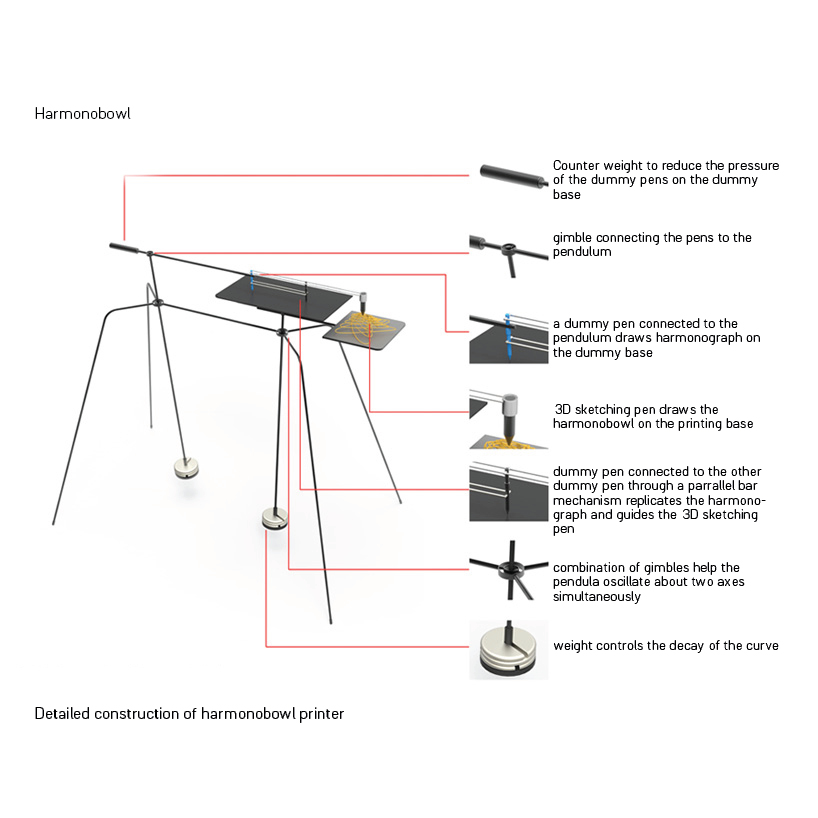 Detailed construction of a harmonobowl printer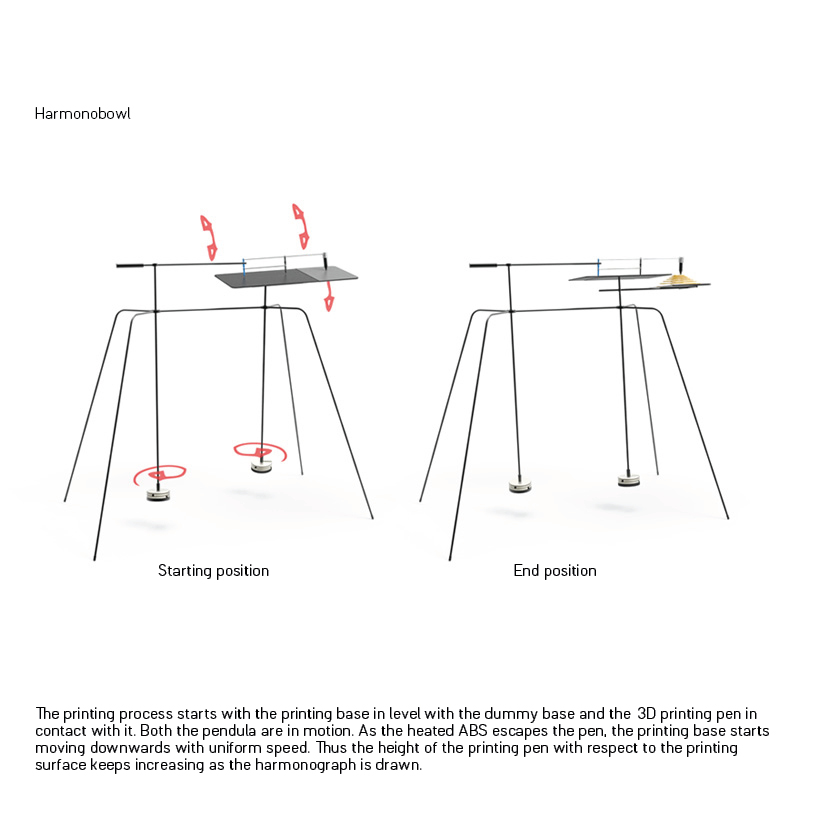 Printing process in brief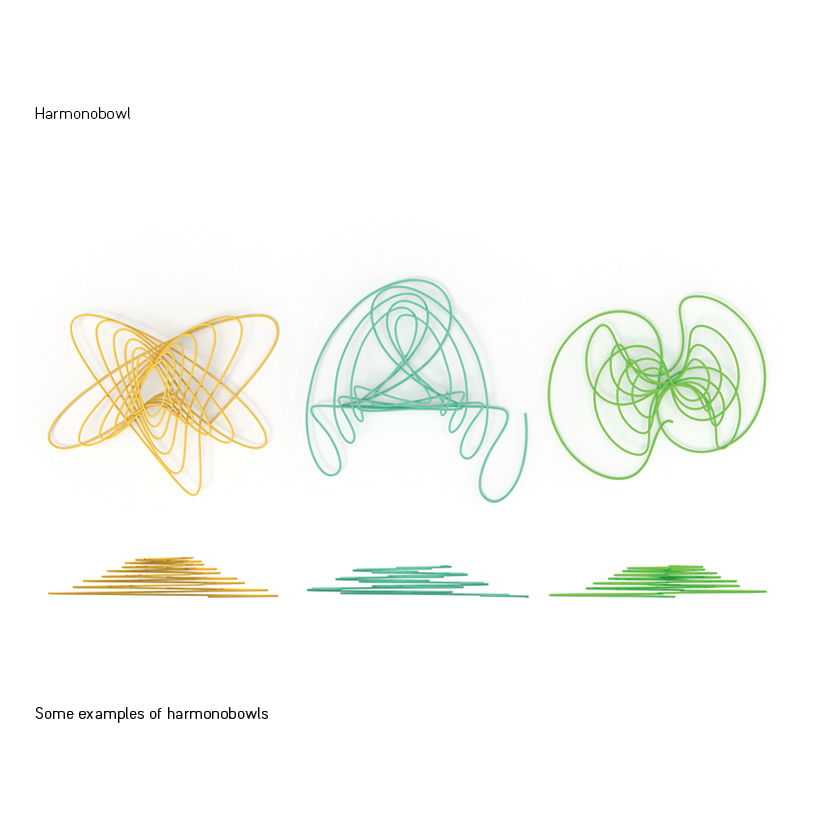 some harmonobowl shapes
shortlisted entries (200)