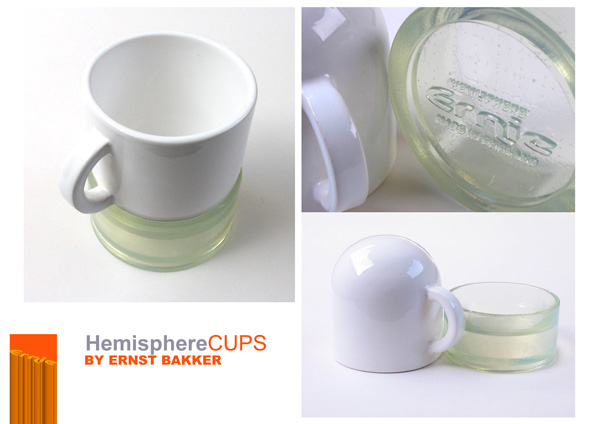 hemisphere cups by ernie bakker from uk
designer's own words:
Hemisphere Cups are a play on the idea of the traditional cup and saucer, taking inspiration from the egg and eggcup. The white glazed earthenware cups come in three sizes (coffee, cappuccino and espresso) and have round bottoms that sit in coloured silicon or polyurethane bases, providing an amusing feature to an everyday object. The bases are available in a choice of 6 colours, giving cafes and living rooms a splash of vibrancy.
hemisphere cups
colours
cup set and packaging