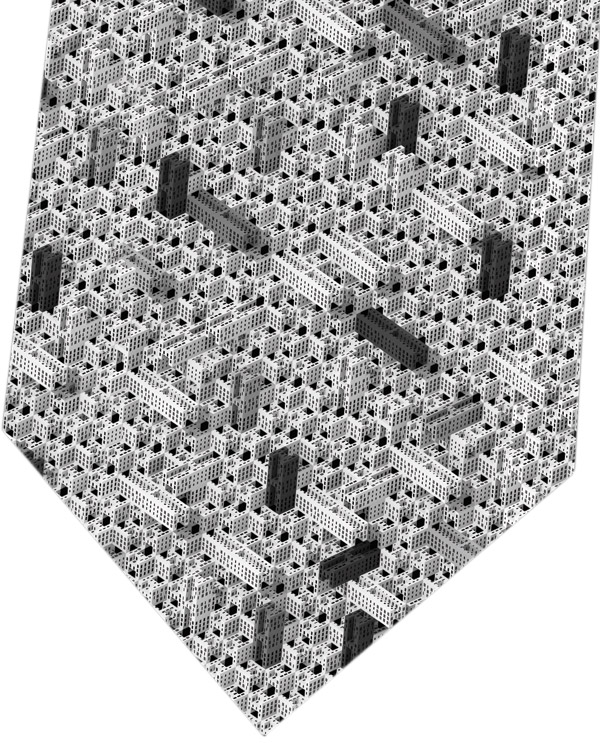 Hermès vertical city by johan hermijanto from australia
designer's own words:
This design attempts to overcome the typically flat nature of textile patterns to create something that is more spatial and mesmerizing. It aligns itself with the trend of fashion converging with architecture. The Hermès H monogram is extruded and stacked to form a vertical city of H shaped buildings that tower and cantilever over each other. From a distance, the city is not very apparent but up-close, the city emerges from the surface of the tie.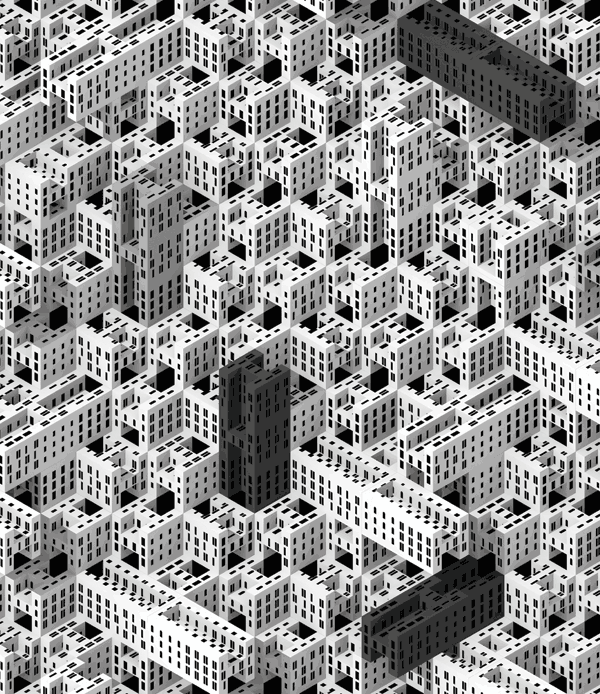 shortlisted entries (268)