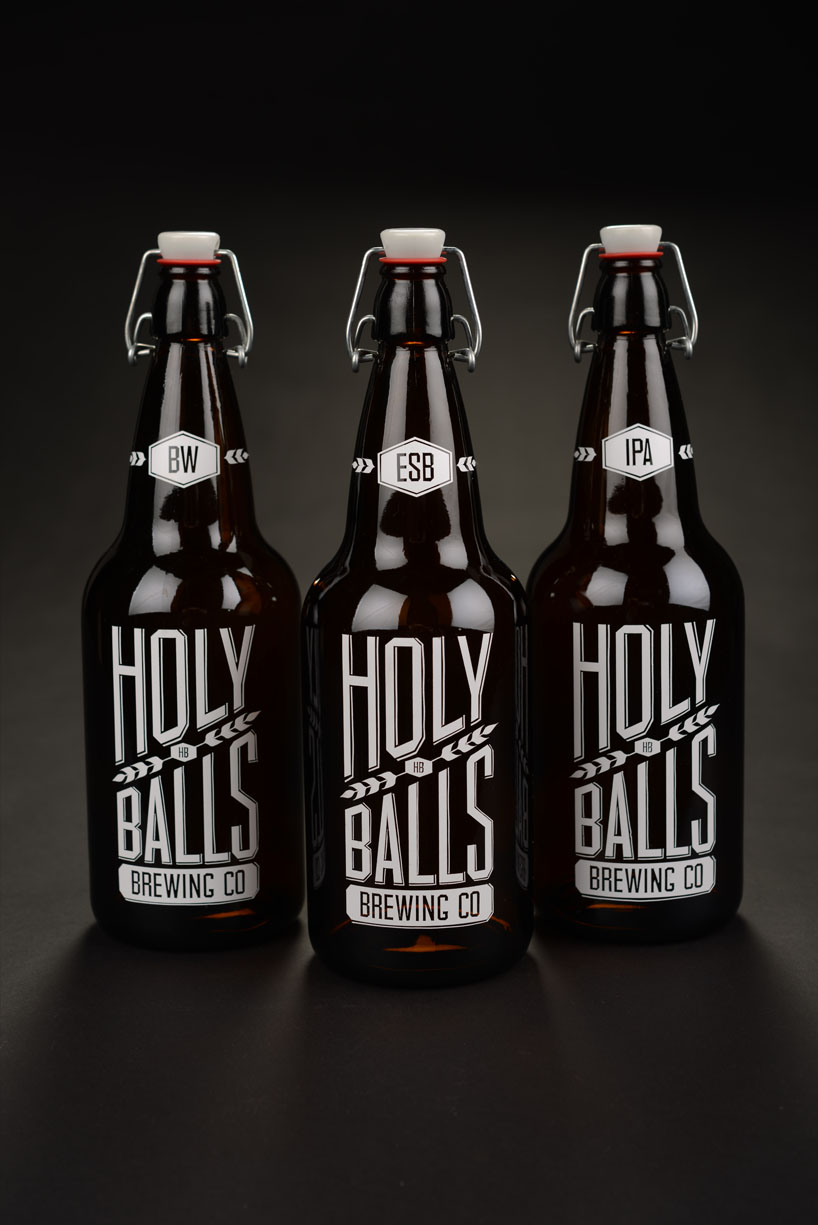 holy balls brewing co by KM from usa
designer's own words:
My name is Kate Mikutowski and I am a graphic design student at the University of Wisconsin - Stout. Holy Balls Brewing Co is a piece from my product and packaging design class. Our project was to design and brand a series of three wine or beer bottles. I chose to do a series of craft beers; an India Pale Ale, Extra Strong Bitter, and a Barley Wine. The bottles are accompanied by a beer glass that has been etched with the Holy Balls branding. Holy Balls beer is to pay homage to my dad who has been doing home brewing for the past 10 years. I wanted to create a brand that completely personifies his funny, sporty, guys-guys nature. Oh, and of course his childhood nickname "Balls." It is the perfect dark beer for any manly man in your life.
Holy Balls Brewing Co
Holy Balls Brewing Co
Holy Balls Brewing Co
Holy Balls Brewing Co
Holy Balls Brewing Co
Holy Balls Brewing Co