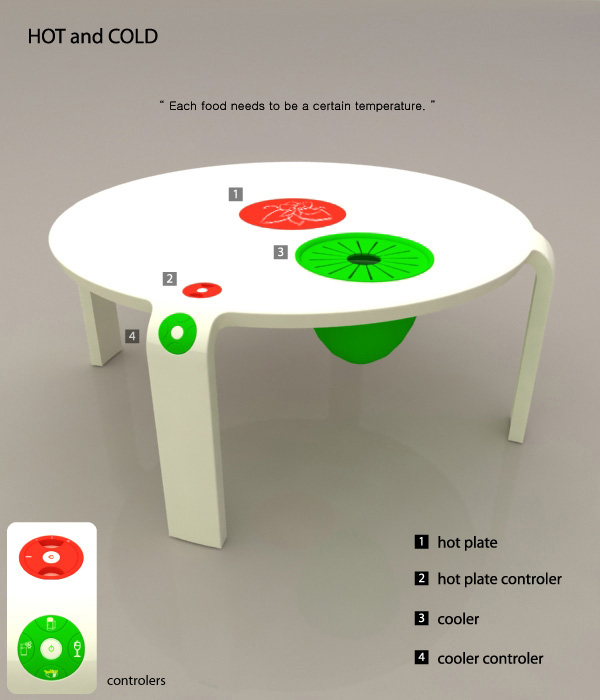 HOT AND COLD TABLE by JANG-HYUN SHIN from korea
designer's own words:
The dish is most delicious right after it has been cooked.
But as time passes, hot food is getting cold, cold food is getting warm, so the food get cold and warm and doesn't taste good.
Also, there are a lot of asian style foods which are boiled foods at the table during dinner time.
Temperature is very important thing for good flavor.
Each food needs to be a certain temperature.
Accordingly , we need to maintain the right temperature at the dinner time.
HOT - red zone : Keep your soup hot during your dinner time.
If you turn the dial, you can regulate the temperature.
Low temperature - You can see the flower clearly.
High temperature - The flower's color is getting red. later you can only see a red circle.
COLD - green zone : Keep the beverage or the salad cool.
1.Turn on the green zone power.
2.You can choose from various mode on the menu.
3.for example / Water , Wine , Beer , Salad
4.Put your beverage in the green zone, later your beverage or salad will stay cool.
form
cold
hot
shortlisted entries (156)