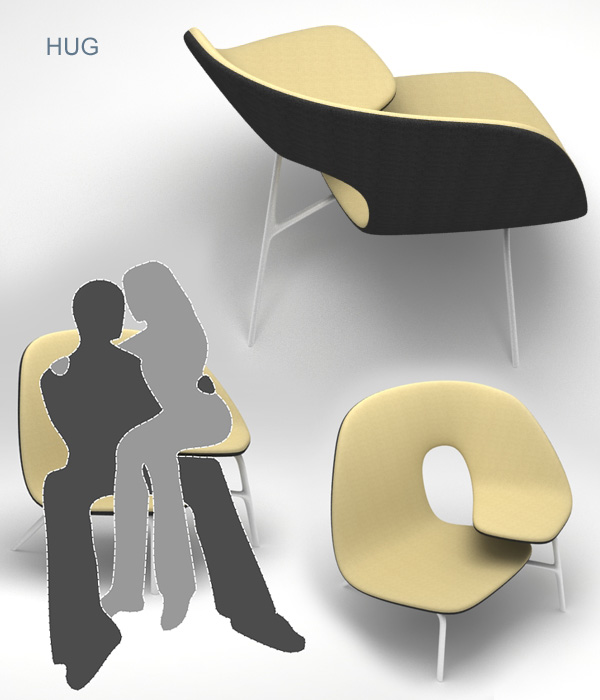 hug by ilian milinov from bulgaria
designer's own words:
I wanted to create a piece of furniture
that makes a connection between
simplicity in design and simple
gestures in human relationships -
like hugging your loved one for
example.
The result is HUG - an armchair
designed especially for you and
your significant other ...
You can sit together for hours hugging
each other without causing damages to your legs :)
The organic HUG silhouette conveys a
clear message - being a bit closer
to the other.
Even when your beloved is away, HUG's
design allows you to have a
convenient videochat... or to simply
spend some time hugging your pet
while you are waiting for him/her.
HUG – 1
HUG – 2
HUG – 3
shortlisted entries (150)