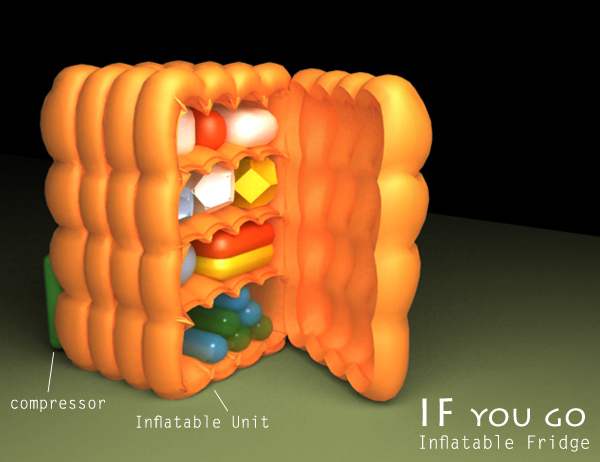 IF inflatable fridge by nankyo - hanan ben shoshan from israel
designer's own words:
IF is the answer to mobility problems of refrigerators and closets. Life today is so hectic and portable-targeted, and it seems it will continue that way, so the whole living unit becomes more compact and portable. IF suggest flexibility in size colors, so it can fit to any place and be in any shape, unlike the huge todays white cooling boxes. It can be a clost as well, if u skip the compressor.
IF- inflatable fridge
IF 2
shortlisted entries (123)