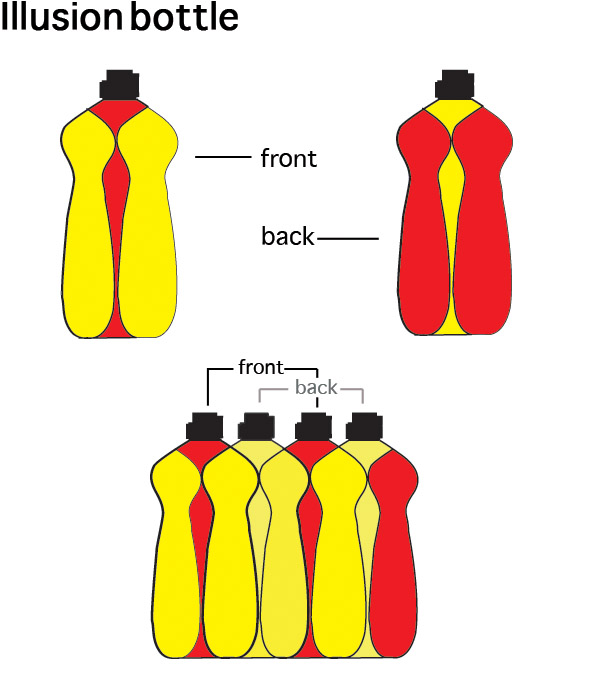 illusion bottle by travis kalina from usa
designer's own words:
The "Illusion Bottle" keeps the exact same bottle design of the previous cleaning product but incorporates a new label to grab the customers attention. When the bottle are placed accordingly on the shelf the new label gives the illusion that the second row of bottles are located in the front. This design is very low cost and attracts new customers to the product.