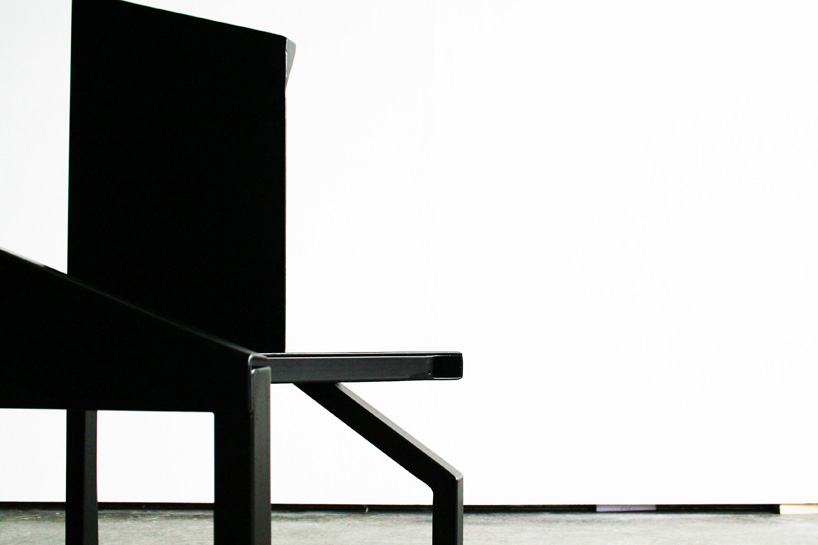 Image of identity by Claire van der Boog from netherlands
designer's own words:
The configuration of the four metal objects is a starting point on the reflexion of the image of identity. Which elements define a chair? Four legs, a back, or the function of sitting...? By defining the point of view the four objects become chairs and make us remember that what we see, and interpret with our knowledge is not always reality.
The design details give to the objects two clear identities. On one side the finishing is perfectly neat and sharp, and on the other side the material and construction is open to the eye. The objects are made of steel so that it can have the function of a chair. The manufacturing was made possible by Mr. Fantazi and its company AF métal in southern France.
Detail
Composed
Used 1
Used 2
Decomposed
Mr. Fantazi
shortlisted entries (519)