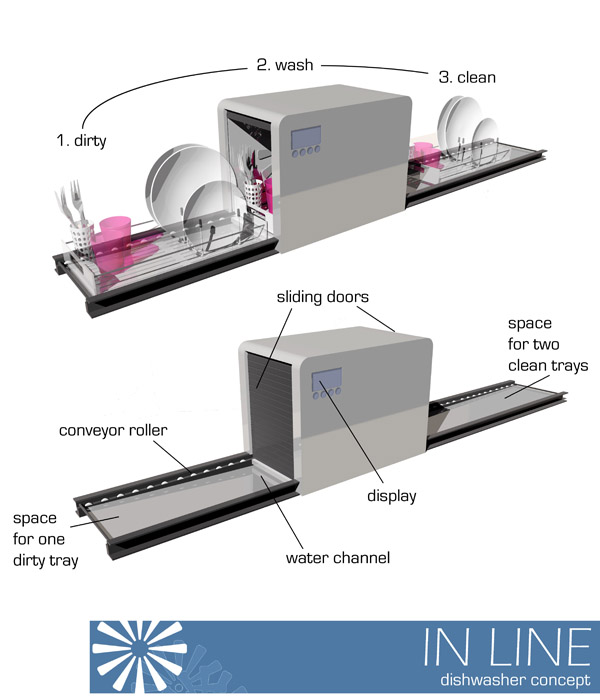 in line dishwasher by timo niskanen from finland
designer's own words:
In year 2020 families are small and they don´t want to wait to get their huge dishwasher full. There are lots of single people, convenience food and people are eating separately at different times. People want to do everything the easiest way, they don't want to think about the dishes, are they dirty or clean. They don't want to empty their dishwasher.
You collect your dishes at a tray and put the tray at conveyor. You can start the program pushing the button or automatic starts that when tray is full.
Dishwasher washes and dries the dishes fast. After couple of minutes you have your favourite dishes ready to use again.
When the drying is ready tray slides to the storage, in storage you can storage two trays. So you don't have to empty the tray if you don't have the time or you just don't want to. You can not mix dirty and clean dishes, because they are in different ends.
Dishwasher fits in to kitchens upper dresses, so you don't have to do big changes in to your old kitchen.
function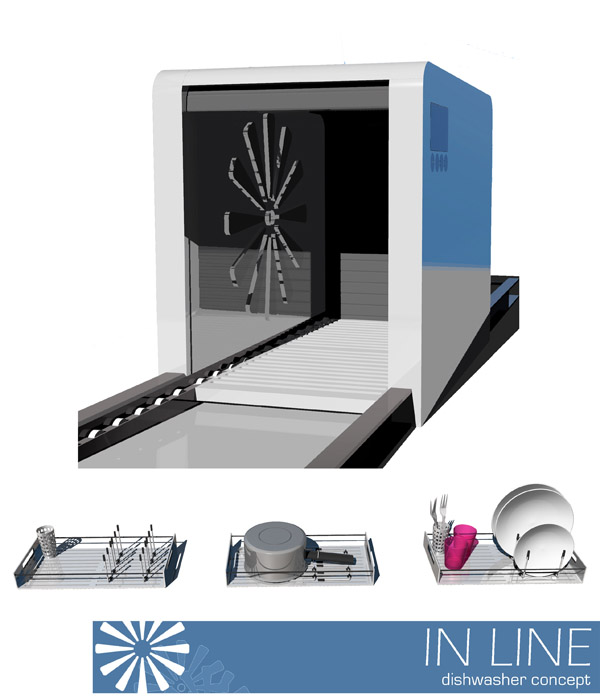 cloce up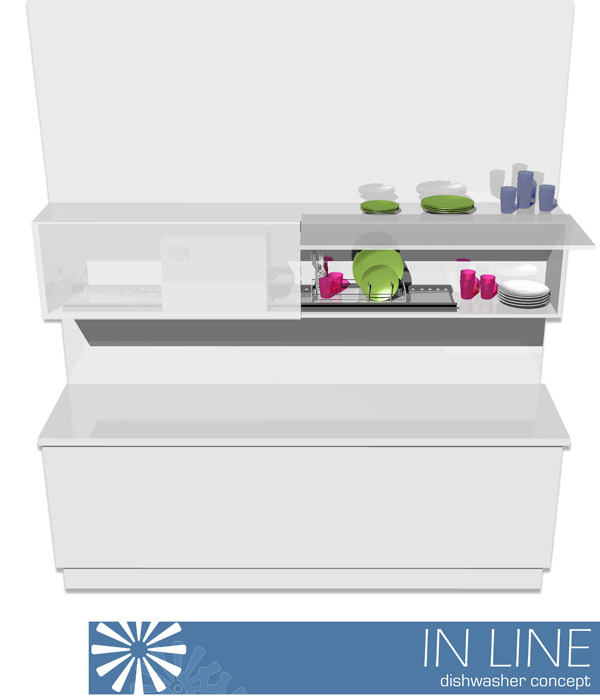 placing
shortlisted entries (123)