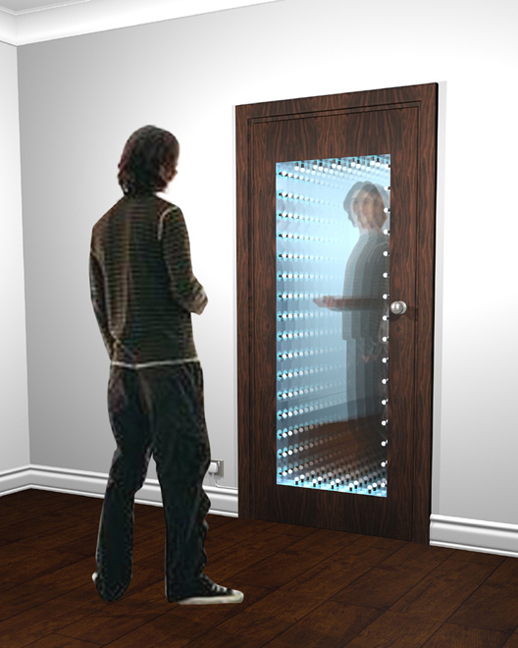 infinity by jonathan shaw from uk
designer's own words:
Where is paradise? How do you get there?
The infinity door does not answer these questions, but it encapsulates them, bringing them into the real world.
By standing in front of the door, your body is reflected and illuminated into infinity.
Every time this happens, your body leaves the physical world and you experience a new, unique sensation of being transported on a
mysterious journey through space and time.
Infinity door switched on
Infinity door – construction
shortlisted entries (151)