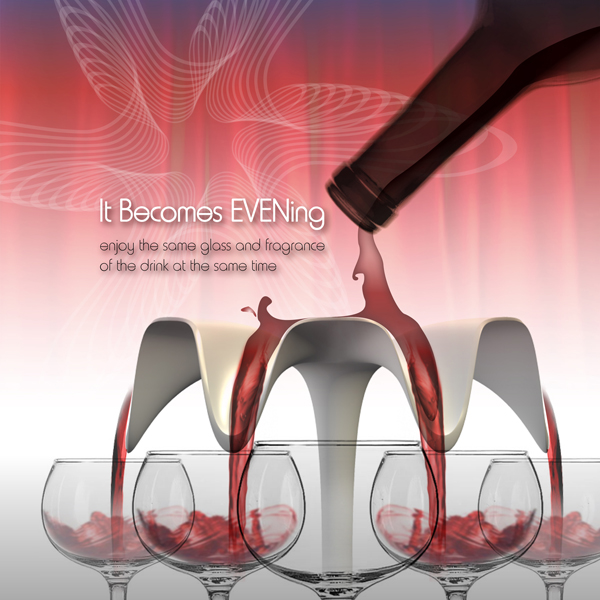 it becomes evening by sehyoung koh from korea
designer's own words:
If there are people who are enjoying the time for meal and drink, others who are preparing that meal will be there as well. This product's point of view is based on 'evening' all the things belonging each person. The product is for harmony of the activities between serving and enjoying the drink at once. The function of this product easily switch and convert the role of service into a fun. This is also for the 'even' amount of drink at the 'even' time. It will be the familiar partner for the table in the evening.
overall impression
design usage
additional way
shortlisted entries (160)