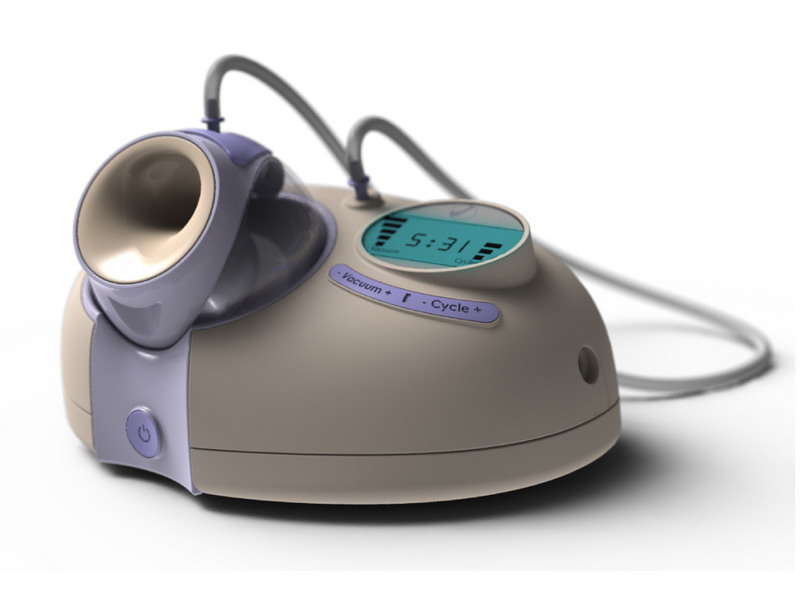 iuno breast pump by dan almagor from israel
designer's own words:
My name is Dan Almagor and I have recently completed my degree in Industrial Design at the Holon Institute of Technology in Israel. The attached submission is my final project: the IUNO Breast Pump (pronounced yoo-no).
I developed a passion for this subject after speaking with a good friend who had recently finished pumping with difficultly. In search of a better solution for her, I started looking at breast pumping machines and discovered that they are all basically they same. Moreover, they are very deterring to women as many complain that the entire experience of breast pumping was cold and left them feeling like milked cows.
The goal of this project was to make breast pumping a more intimate, less intimidating experience. I drew inspiration from breastfeeding itself focusing on the connection between mother and child and especially observing how gently mothers caress and support a baby's head.
The result was a breast pump that did not put time-saving as its main goal but the experience of the act. Instead of a funnel connected to a bottle, the part of the pump held against the breast is a sphere. It encompasses all the different parts that are found in today's pumps: funnel, diaphragm, valve and milk reservoir.
The funnel's shape has been designed to be more organic and closer to what actually goes on in a baby's mouth during suckling during which the nipple's shape is changed and the areola is massaged against the baby's palate. In addition, the funnel is lined with a separate thick silicone lining for the mother's comfort. It is this lining that massages the area surrounding the nipple when the vacuum is applied.
The base houses the pump itself as well as holding the sphere when it's not held by the mother. It includes a digital timer as well as controls for the vacuum levels and the number of cycles per minute.
I am attaching some photos including the entire pump (sphere and base), the sphere separately including a cut-out and an image of a woman holding a 1:1 model of the sphere against her breast.
Sincerely,
Dan Almagor
rendering of hand-held sphere sitting in the base of the pump
cutout of the hand-held sphere showing the different parts
the modeled sphere held against the mother's breast during pumping
shortlisted entries (228)