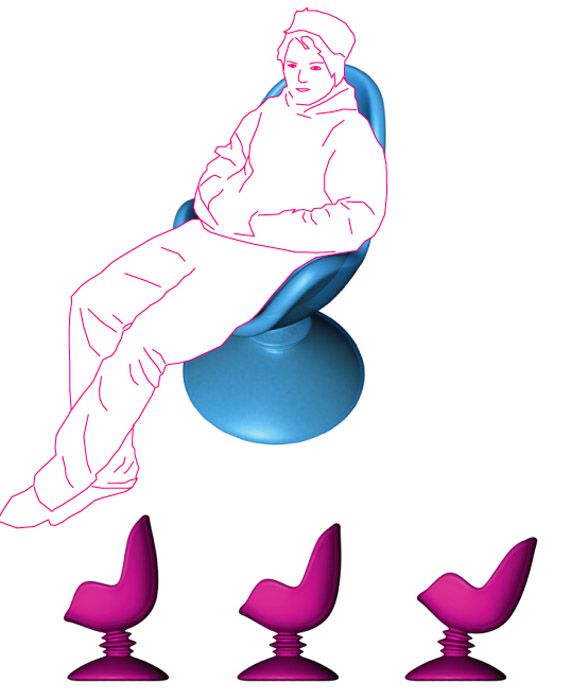 jello by peter legg from uk
designer's own words:
A rocking chair designed at young teenagers. Based on the classic egg chair design of the 60s, I have given this chair a fun springy mechanism, that can be used to relax or just sheer enjoyment. Play computer games, talk to friends, read a book or just watch tv, rocking gently. How many times have teenages been told to stop swinging on their chairs? Well this time it's allowed and encouraged.
The chair is translucent and rubbery, giving the impression of sweets or jelly, available in 4 bright colours to suit any bedroom.
A heavy metal base and steel spring, with reinforcing plate, are placed inside a mould before a translucent TPE compound with high elesticity is injected making the chair.
Jello
shortlisted entries (1071)