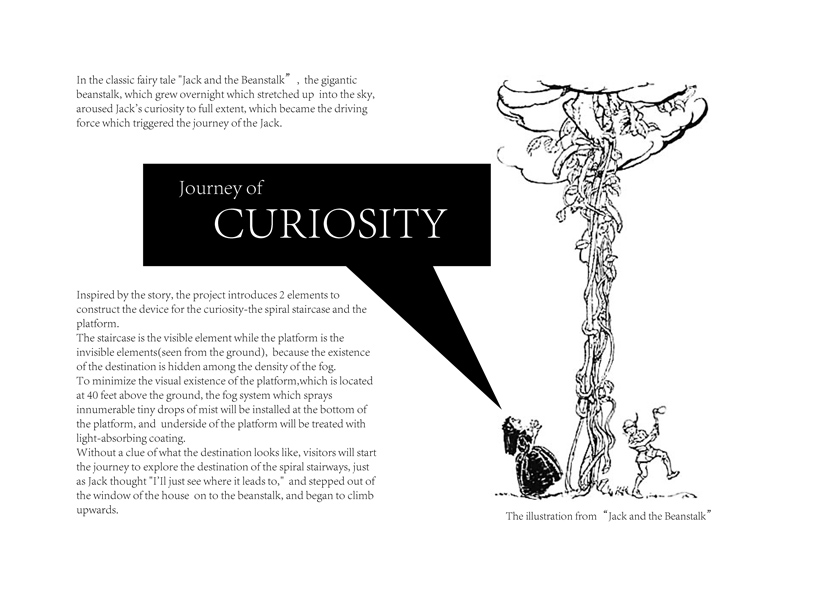 Journey of Curiosity by JHK from usa
designer's own words:
In the classic fairy tale "Jack and the Beanstalk", the gigantic beanstalk, which grew overnight which stretched up into the sky, aroused Jack's curiosity to full extent, which became the driving force which triggered the journey of the Jack.
Inspired by the story, the project introduces 2 elements to construct the device for the curiosity-the spiral staircase and the platform.
The staircase is the visible element while the platform is the invisible elements(seen from the ground), because the existence of the destination is hidden among the density of the fog.
To minimize the visual existence of the platform,which is located at 40 feet above the ground, the fog system which sprays innumerable tiny drops of mist will be installed at the bottom of the platform, and underside of the platform will be treated with light-absorbing coating.
Without a clue of what the destination looks like, visitors will start the journey to explore the destination of the spiral stairways, just as Jack thought "I'Il just see where it leads to," and stepped out of the window of the house on to the beanstalk, and began to climb upwards.
Idea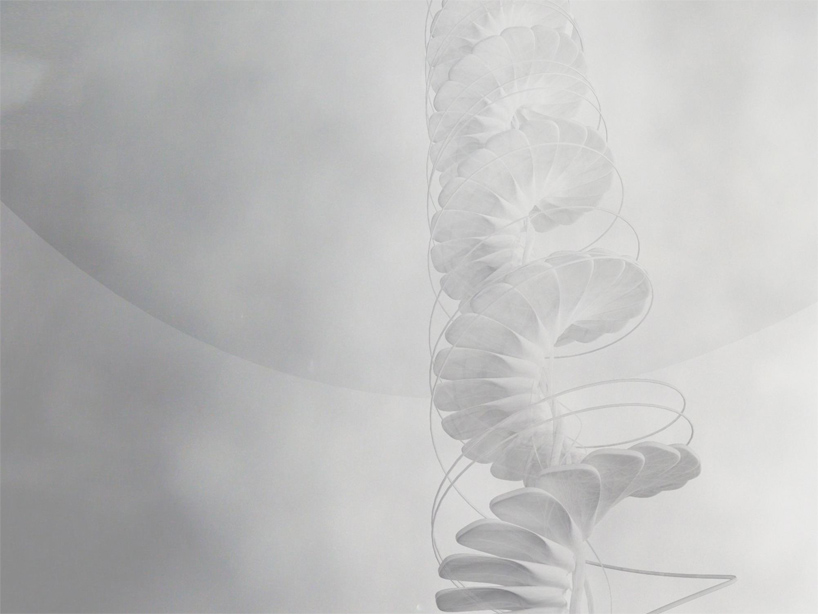 Stairway to Curiosity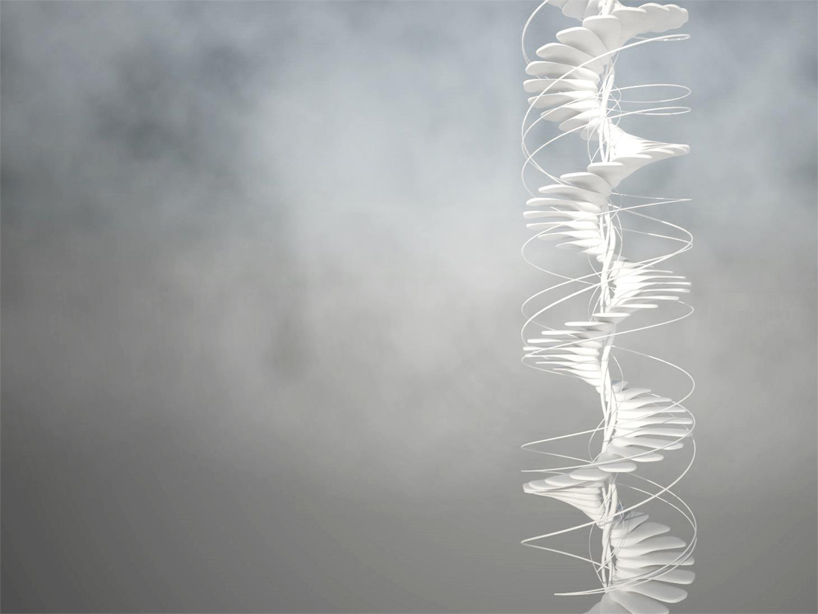 Fog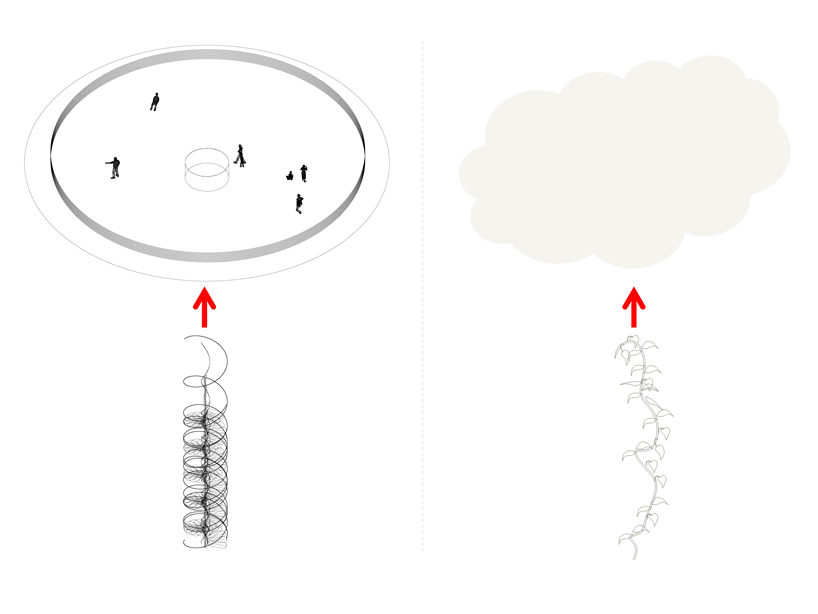 Axonometric Drawing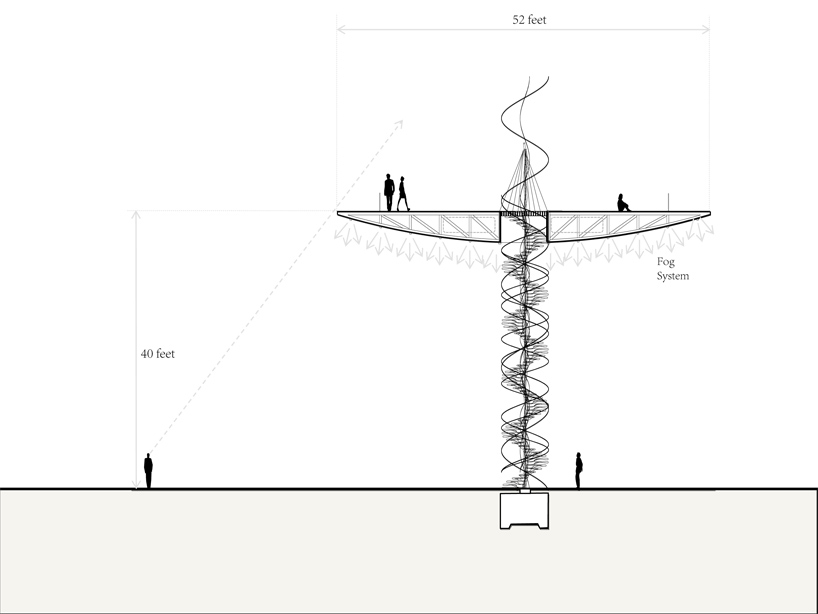 Section Drawing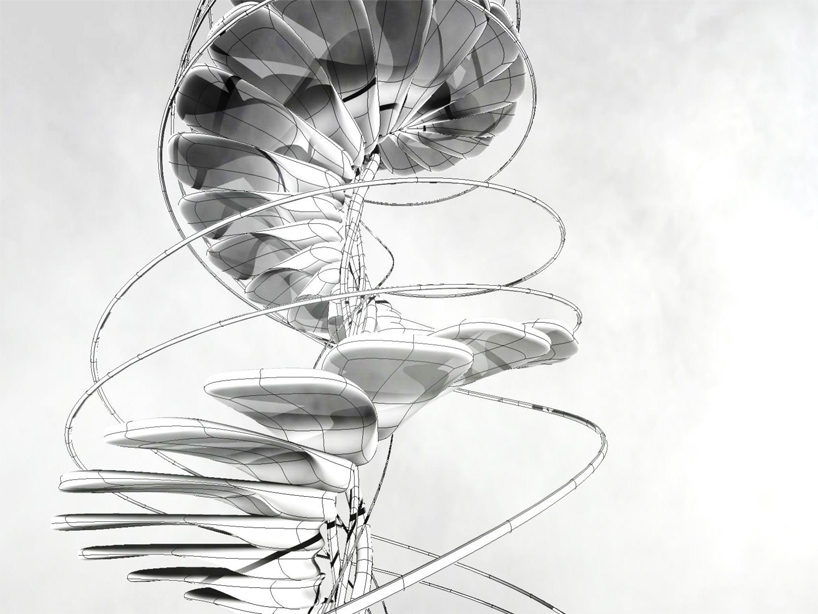 Zoom In
shortlisted entries (200)