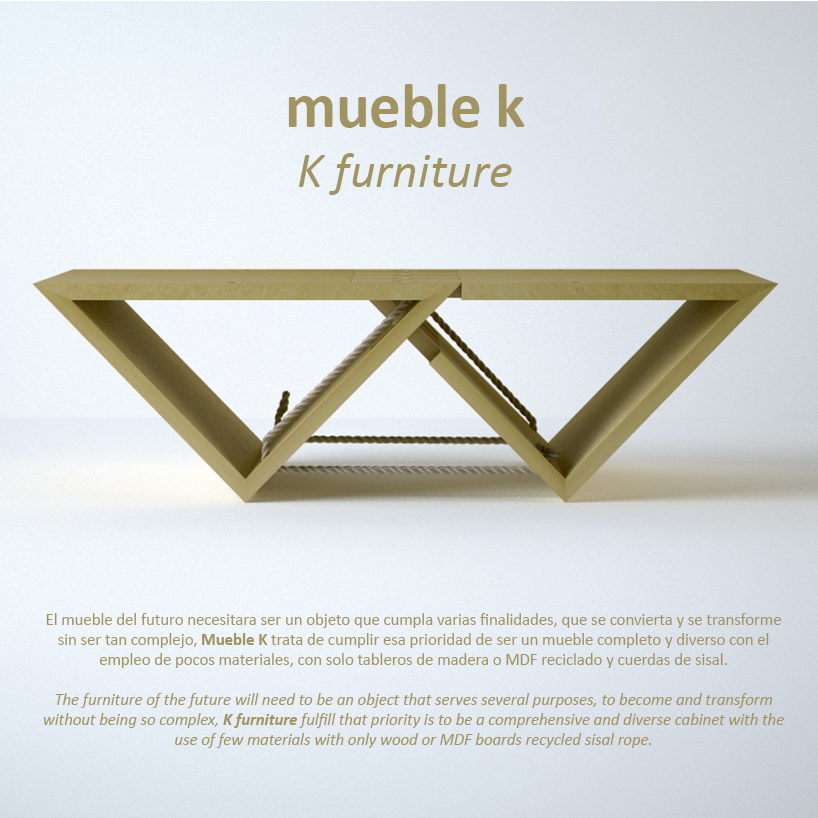 K furniture by arturo loro from peru
designer's own words:
The furniture of the future will need to be an object that serves several purposes, to become and transform without being so complex,
K furniture fulfill that priority is to be a comprehensive and diverse cabinet with the use of few materials with only wood or MDF boards recycled sisal rope.
furniture K
Variants Applicable to
K furniture can become a cabinet for two (1,2,3), a small sofa (4) coffee table (5) and a single cabinet (6,7,8).
Background of the Project:
The proposal seeks to rescue two concepts used by the Incas: the first using strings to generate stable paths in our case stability and binding give our furniture.
Bridges of the Incas of Peru
The second is precision work and the desire to create two pieces that fit perfectly and form a unit, in our case using the panel to give rigidity masisa end with a form attached to the other forms a stable object game and they result from the
Walls of the Inca of Peru
K furniture parts
K furniture uses recycled materials with low environmental impact and can be reused.
K furniture is a modular furniture that facilitates its use and manufacture, furniture is connected by a rope that gives stability.
The predominant material used for its manufacture is 24mm MDF Product. thick, and in a form of 2.14 m. x 2.44 m. all modeling and cut by a CNC.
The cut edges of the board will be cut diagonally to be glued with industrial glue and so form a solid object.
conclusion:
The cabinet is intended to be feasible in its creation and sustainable over time, parts can be remplazas by the users and neglects the aesthetic to become 100% functional for the pace of life for families and those who wish to use it.
imagen 1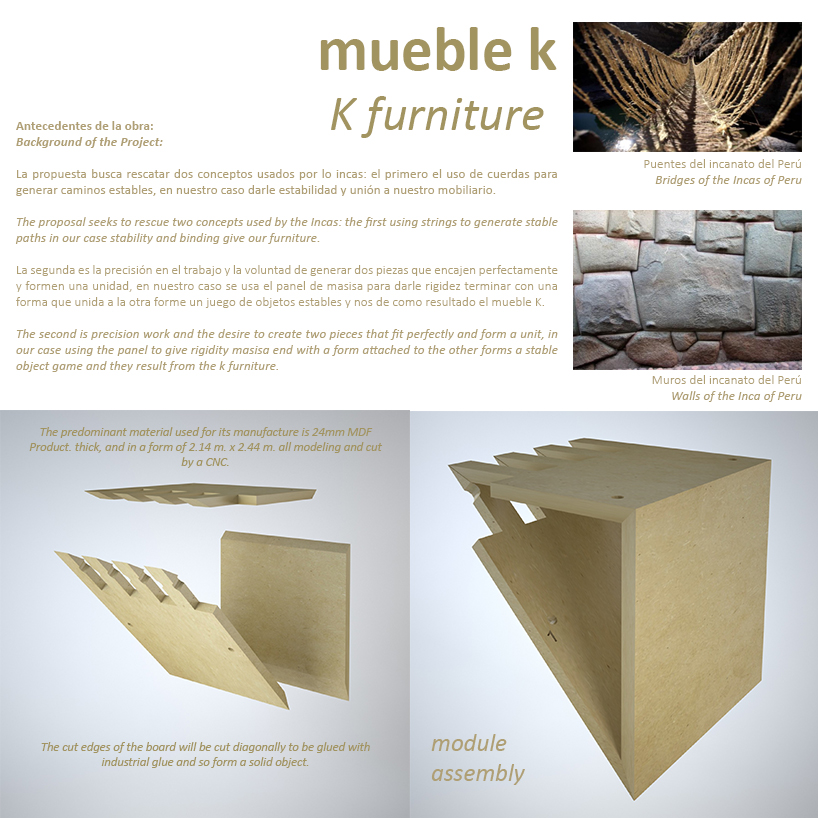 imagen 2
[jwplayer config="mplayer" width="818px" height="600px" file="https://static.designboom.com/wp-content/compsub/366195/2013-08-11/video_1_1376189100_cecd3a58ed8a46eec52865de3f838987.flv" html5_file="https://static.designboom.com/wp-content/compsub/366195/2013-08-11/video_1_1376189100_cecd3a58ed8a46eec52865de3f838987.flv" download_file="https://static.designboom.com/wp-content/compsub/366195/2013-08-11/video_1_1376189100_cecd3a58ed8a46eec52865de3f838987.flv"]
video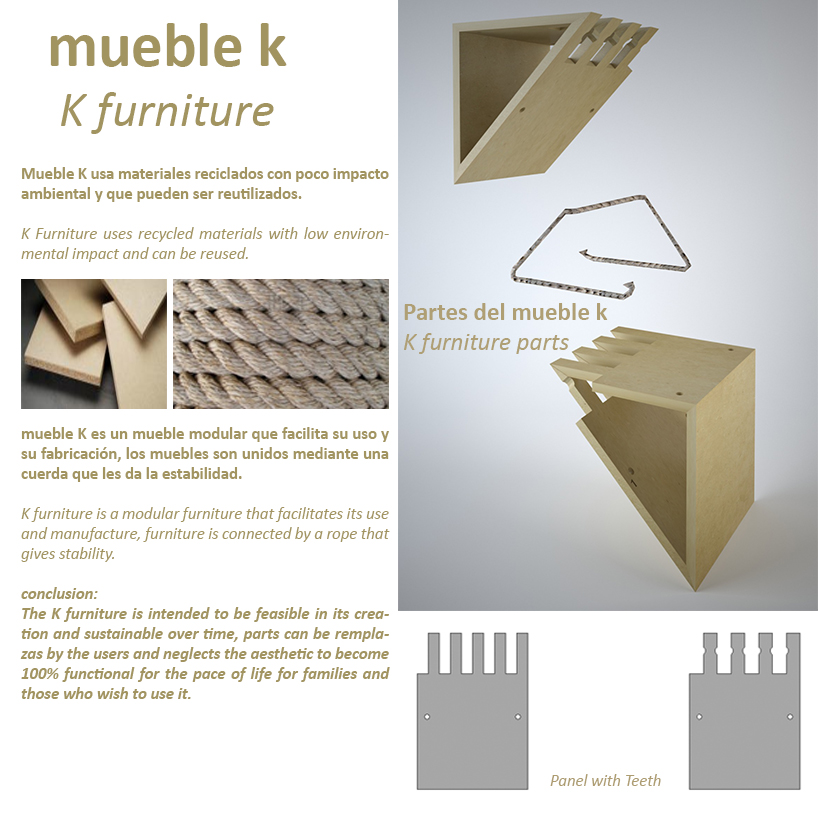 imagen 3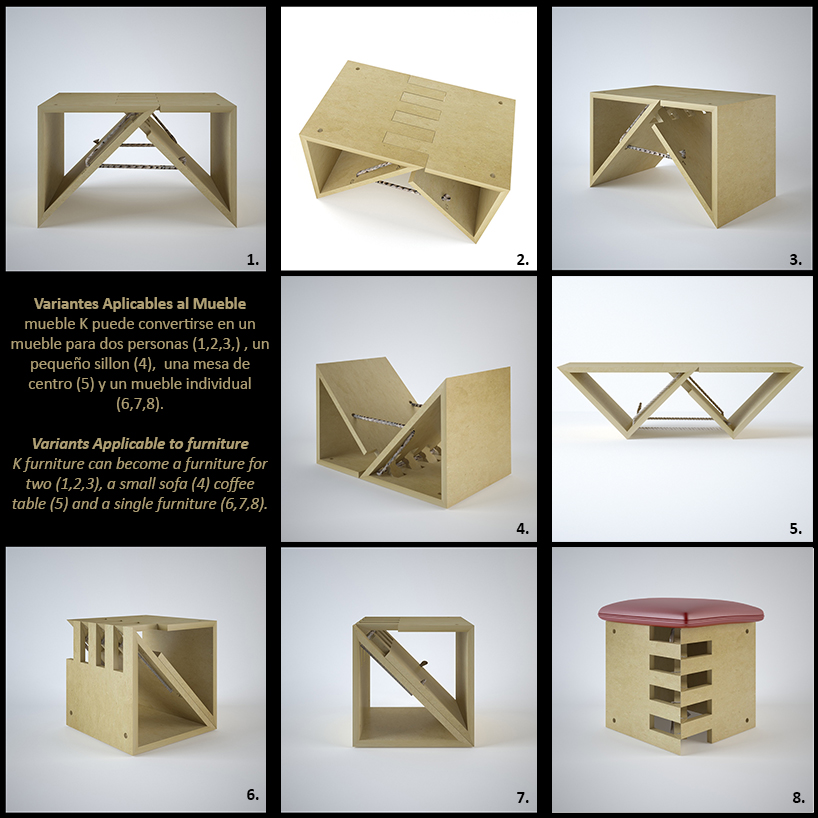 imagen 4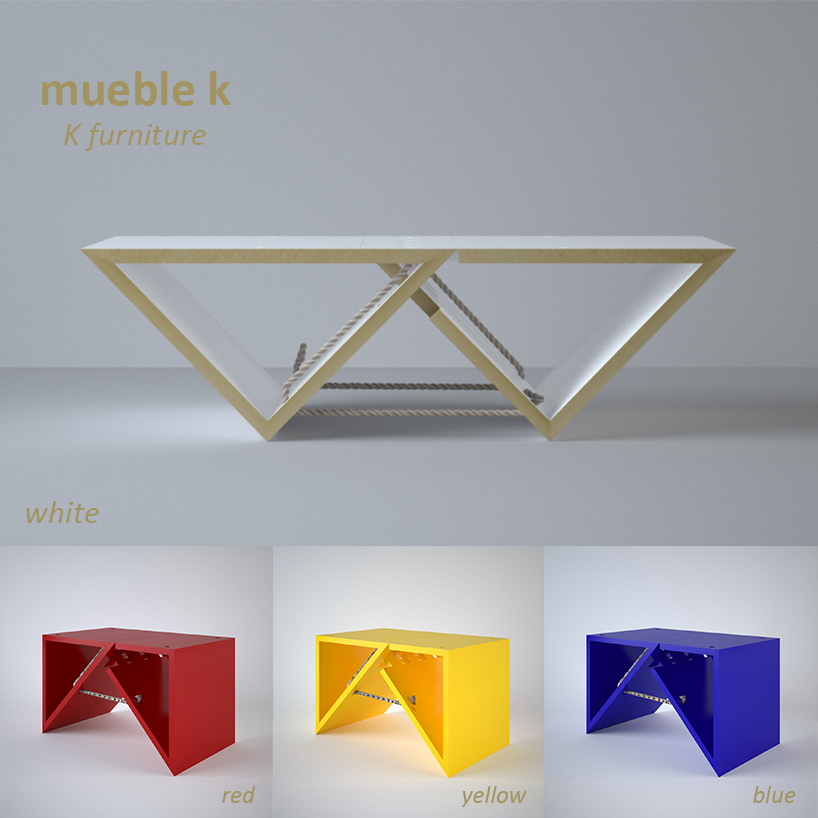 imagen 5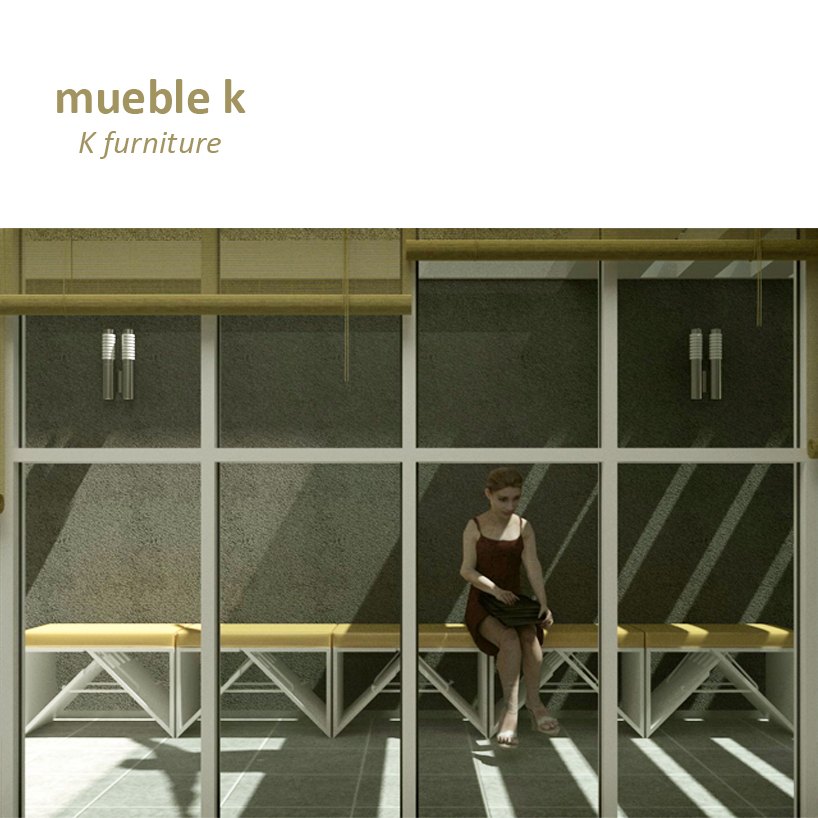 imagen 6
shortlisted entries (109)