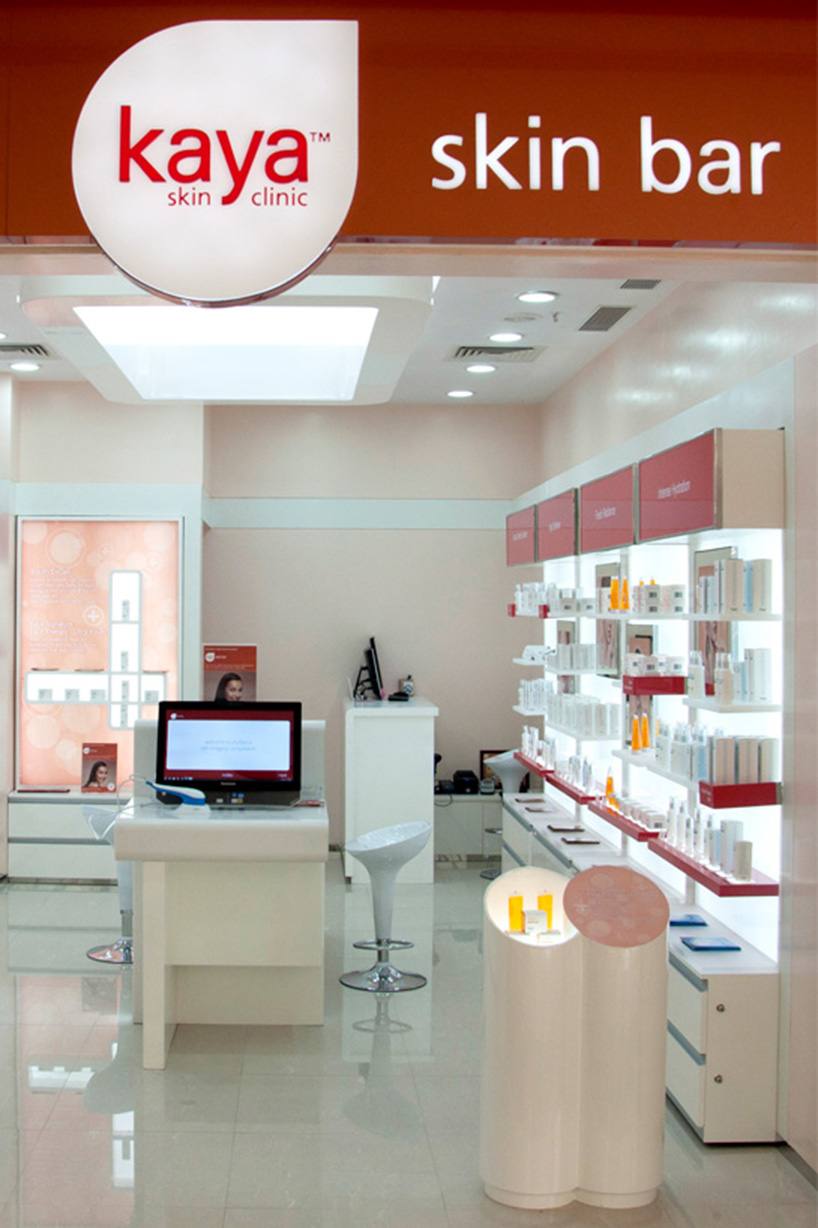 kaya skin bar retail design by shanoo bhatia from india
designer's own words:
The Kaya Skin Clinic retail identity was developed through a service design approach. The objective was to create a space that delivered an optimum experience to users, while simultaneously expressing the essence of the Kaya brand.
The colors, materials, textures, and graphics speak the language of warmth and friendliness merging with scientific expertise. The environment embraces the customer with a feeling of radiance, flawlessness, and beauty. Paired with an emphasis on clean lines and reducing clutter, the new Kaya retail identity creates a premium space.
After a thorough service design study, the customer journey was redesigned and spaces within the clinic restructured. The customer journey is now simplified, with an emphasis on an optimal service experience and focus on the customer. From an operations perspective, the workflow of staff was studied and spaces designed to improve efficiency and employee satisfaction.
Modular product display units designed specifically to highlight various product ranges offered by Kaya Skin Bar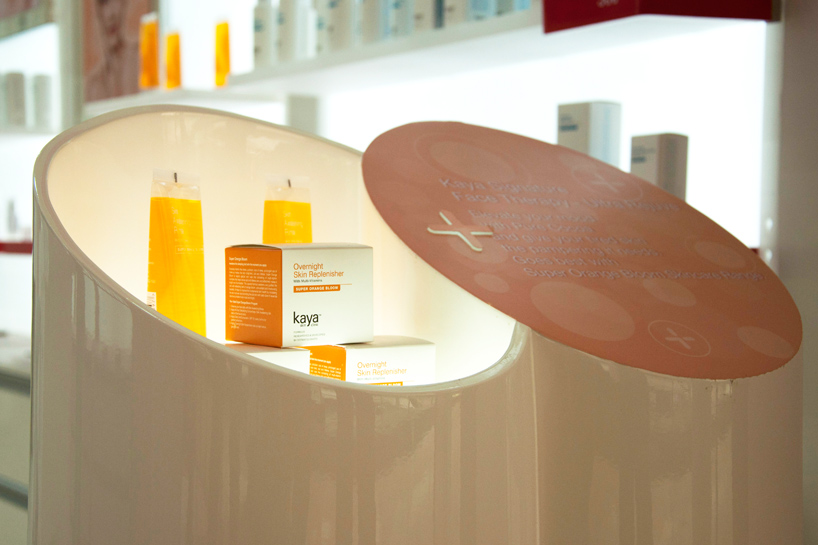 Circular display units designed to highlight a product and the service which best complements it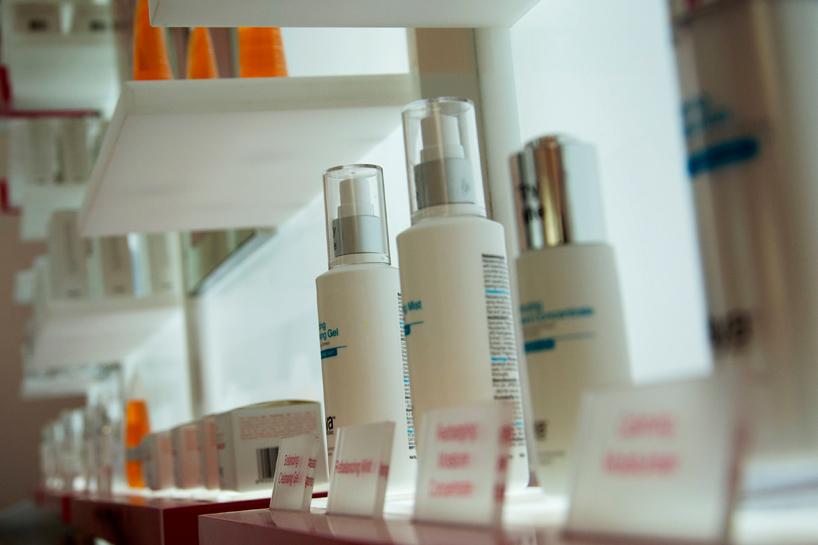 Product displays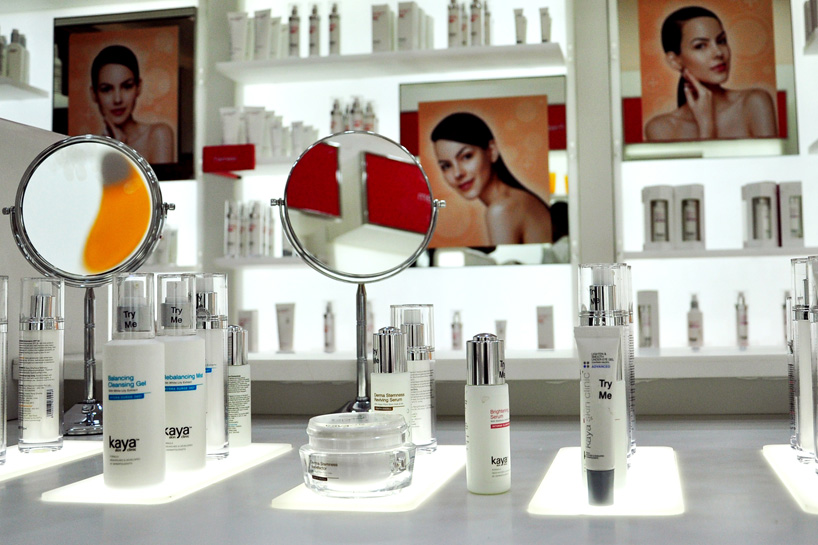 Experience bar designed as a touchpoint to induce product trials and customer interaction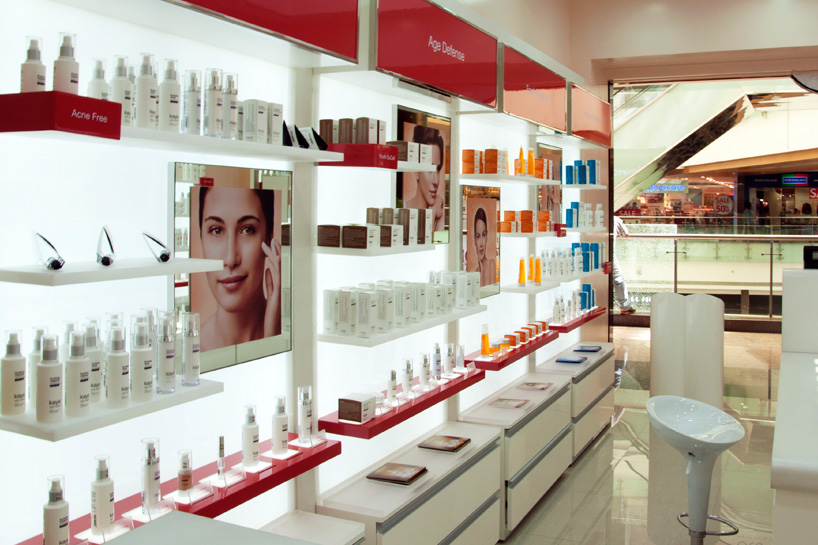 Modular product display units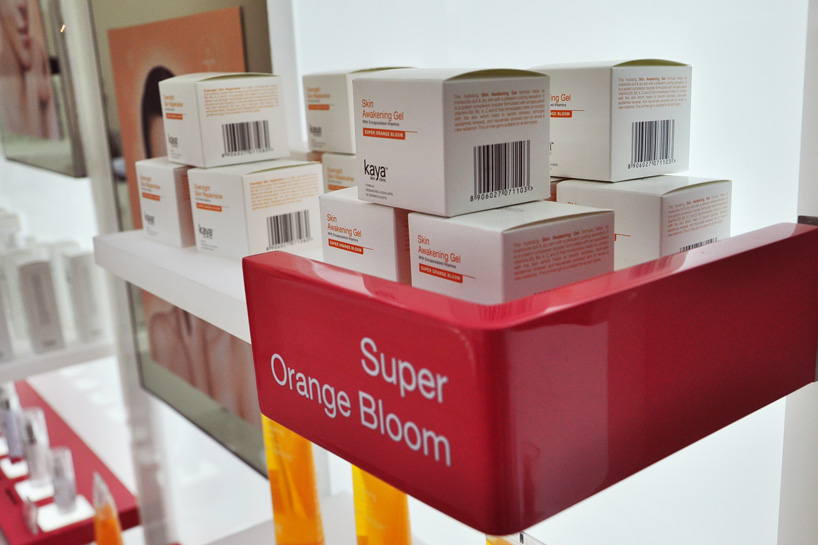 Modular product identification flags.
shortlisted entries (382)