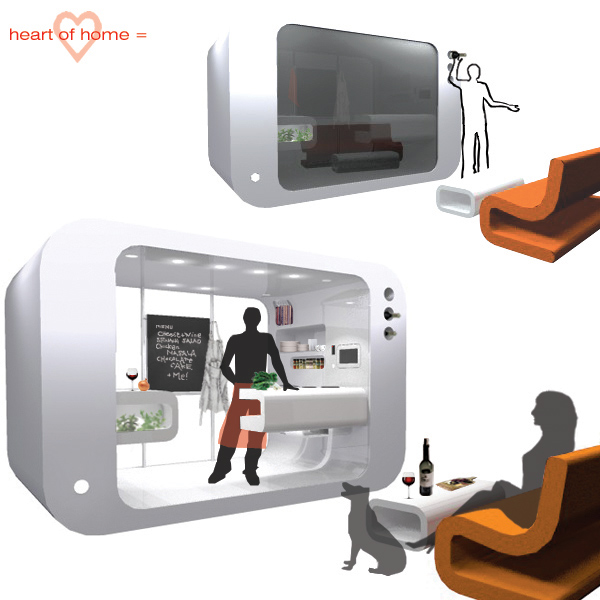 kitchen tv by rina chinen from usa
designer's own words:
As the power of TV overwhelms the family in today's media oriented world, this Kitchen TV gives a power to the joy of cooking and teaches how fun it is to cook at home. The mandane activity of cooking becomes an opportunity to entertain your girlfriend, boyfriend, family, friends, kids, dogs, and others. When one is in the Kitchen TV, you feel like you are on-stage hosting a cooking show, entertaining someone you love right in front of you. The everyday life revolves around this kitchen, promoting greater communicatin, laughter, and
happiness.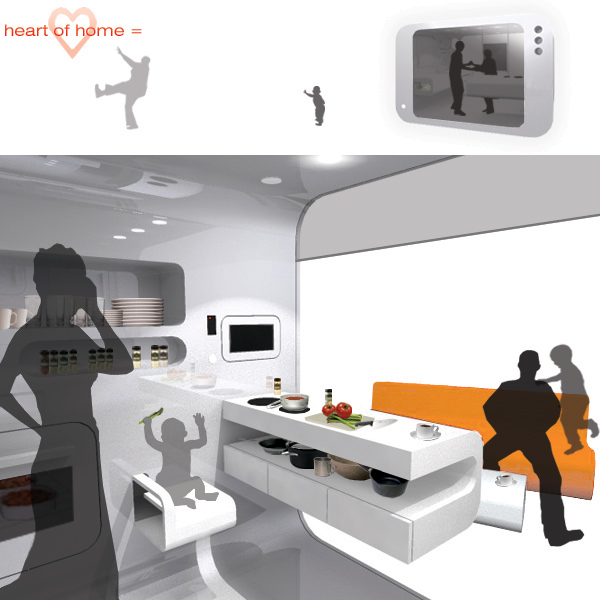 shortlisted entries (137)