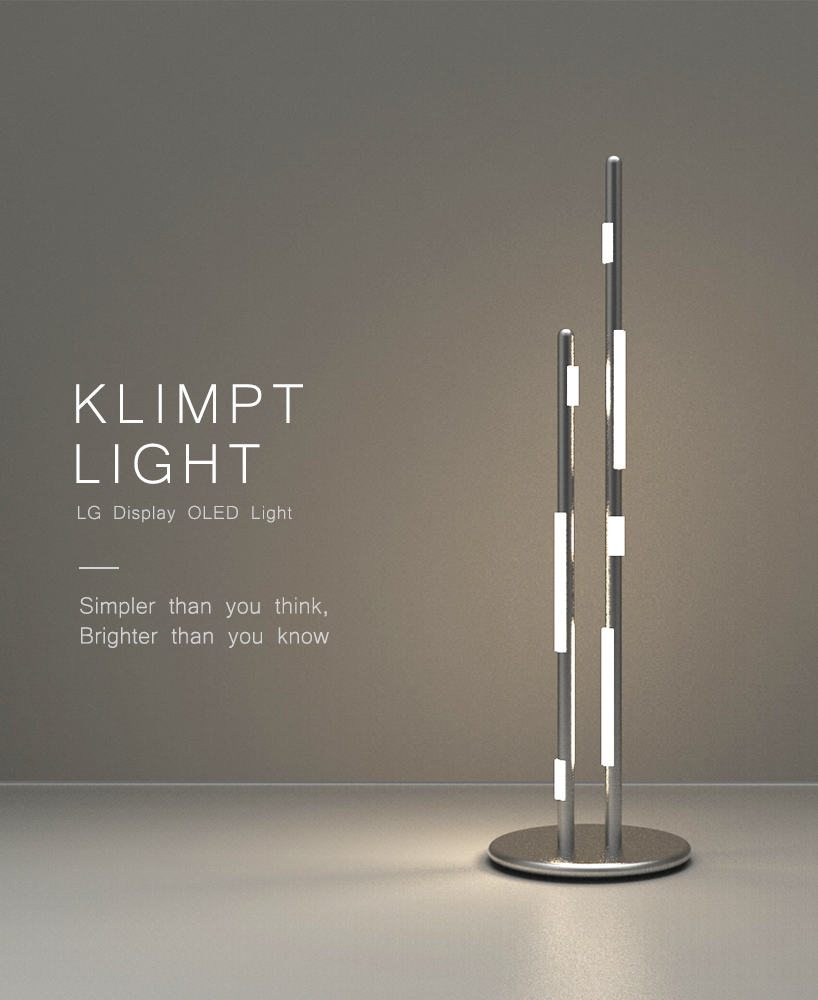 KLIMPT LIGHT by Jeong In Choi from korea
designer's own words:
KLIMPT LIGHT is inspired by Gustav Klimpt's painting 'KISS'. The light is designed with 53x55 OLED panel and 50x200 OLED panel.
The body is made of metal materials. There is 2 different types of the lights and also each includes 2 different color choices. KLIMPT LIGHT design is simple and unique. It is suitable to use in any places.
KILMPT LIGHT standing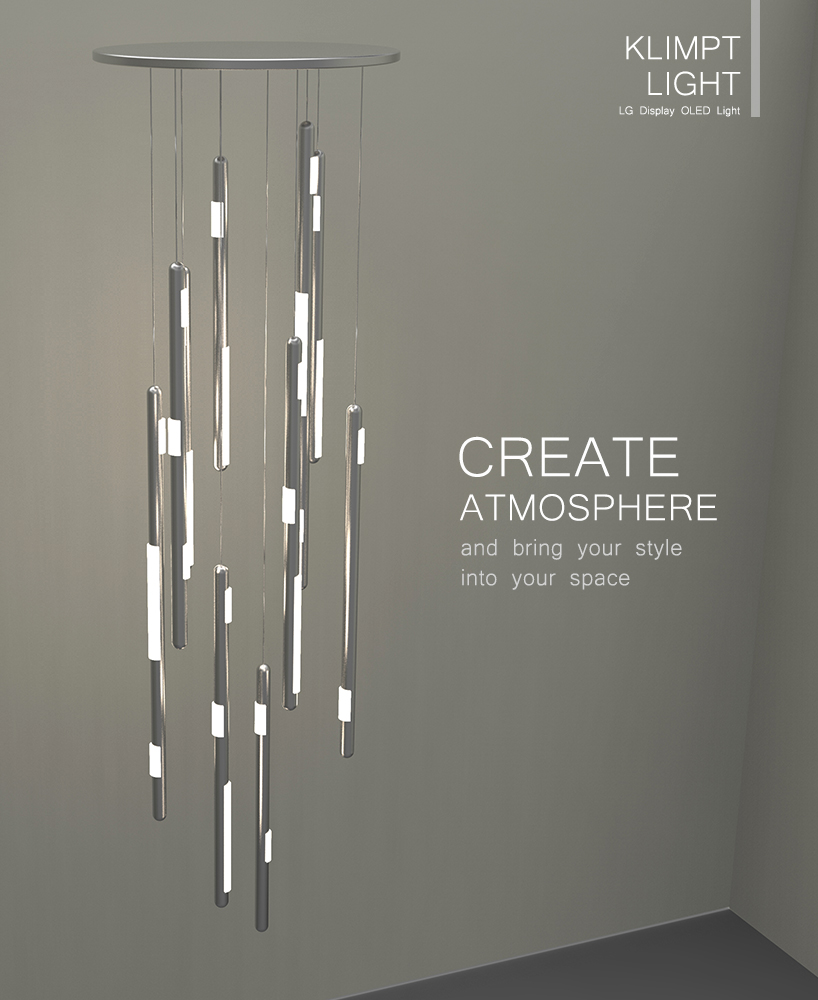 KLIMPT LIGHT ceiling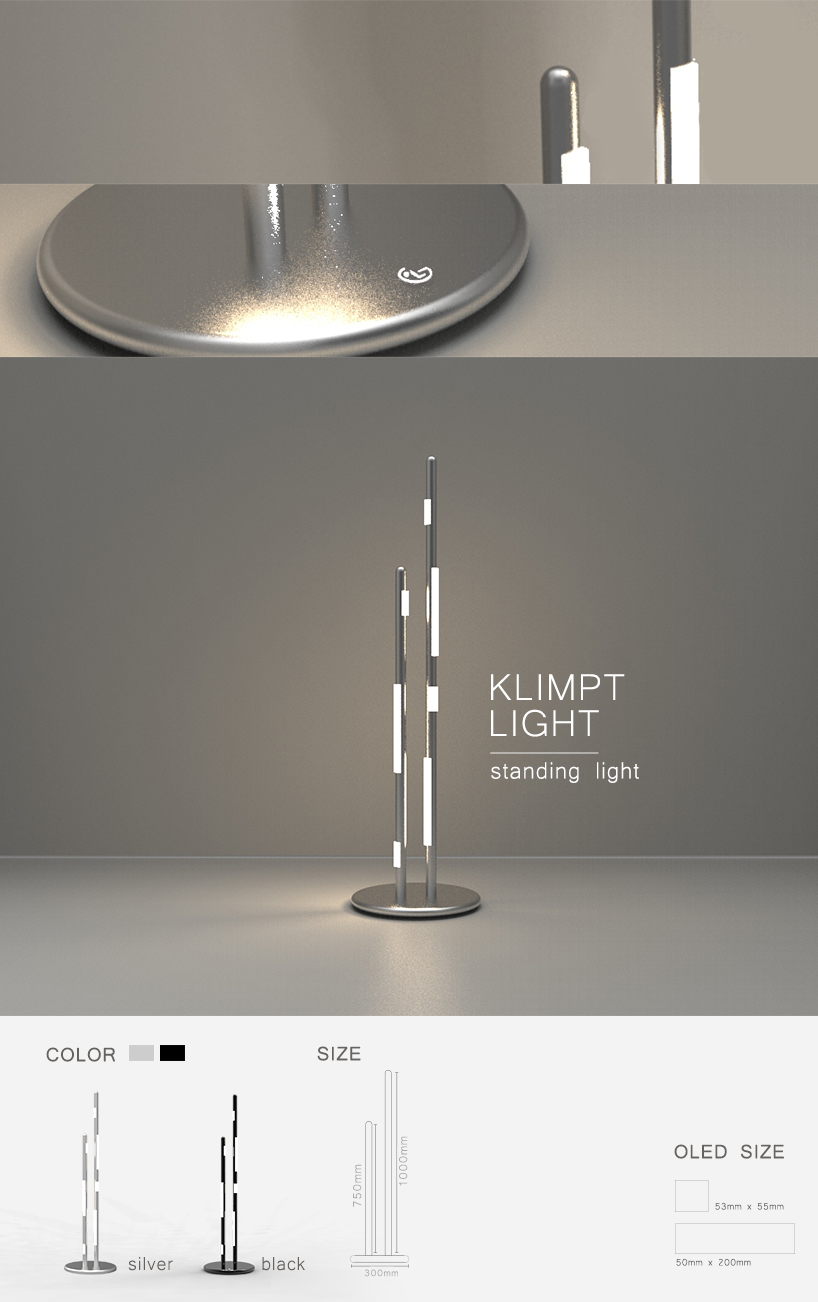 KLIMPT LIGHT stading – details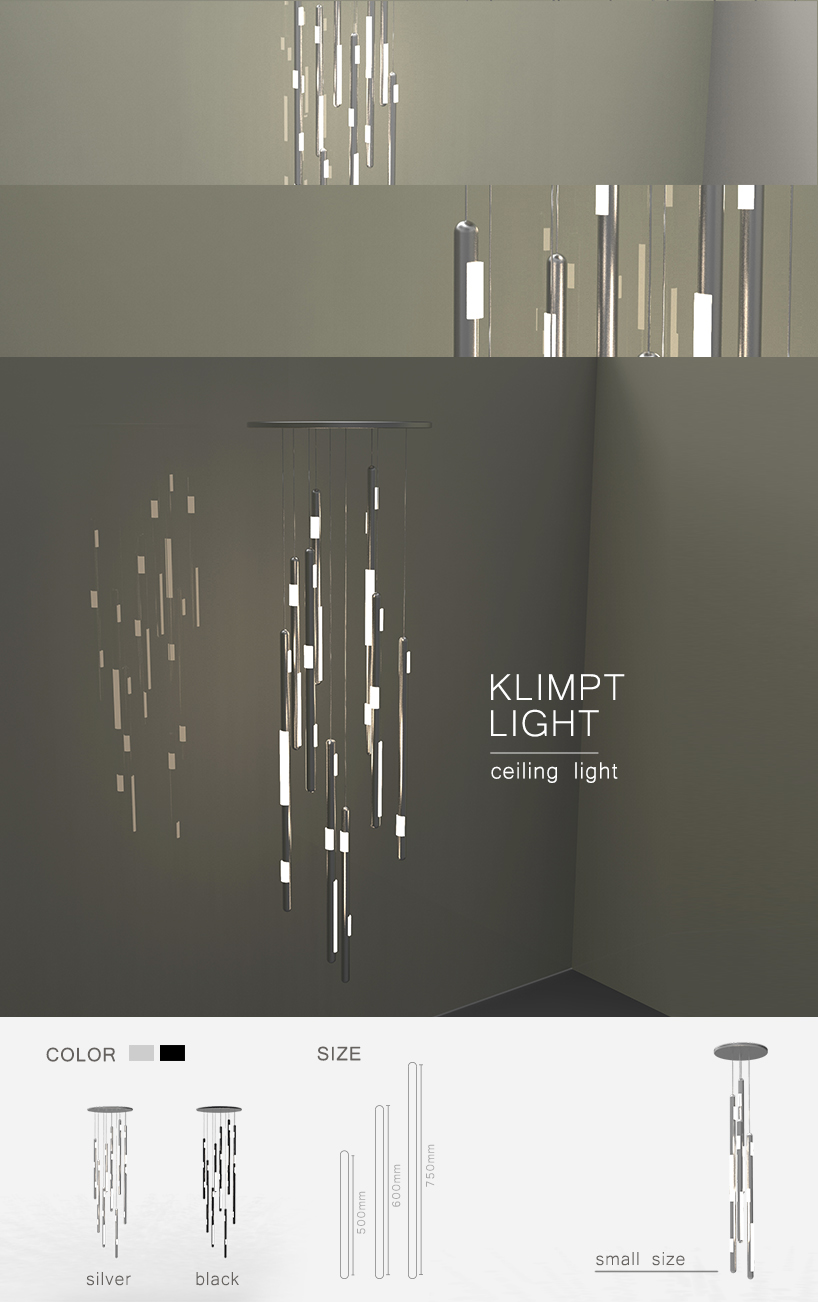 KLIMPT LIGHT ceiling – details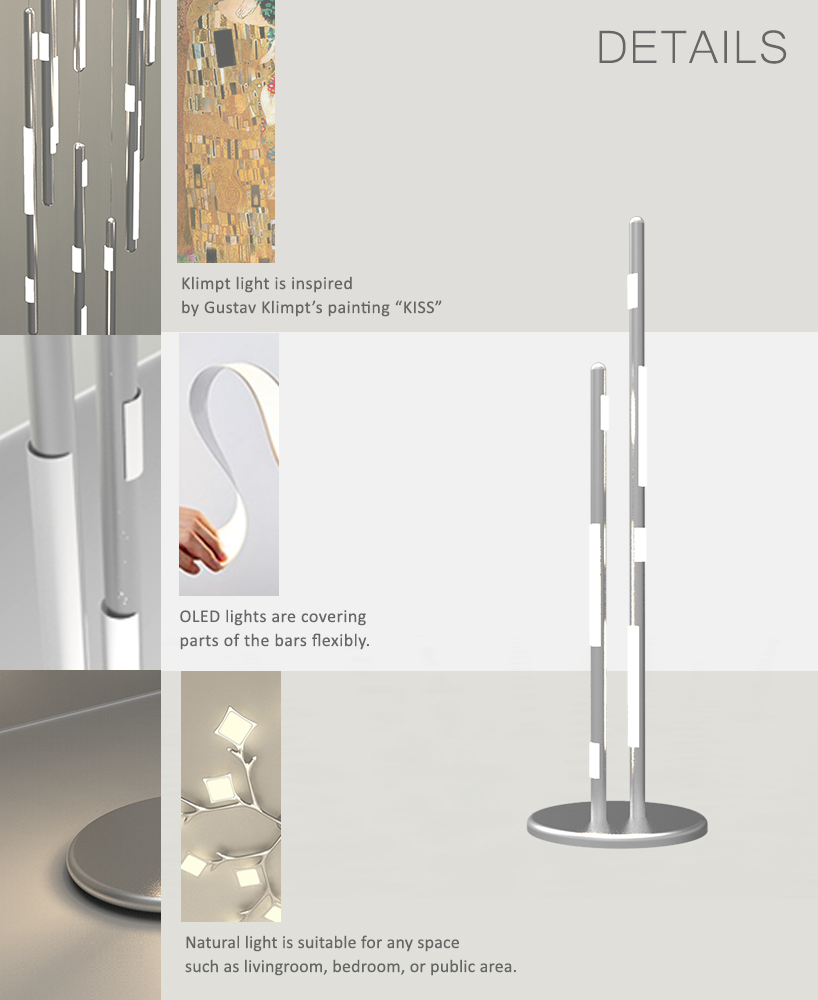 more details about KLIMPT LIGHT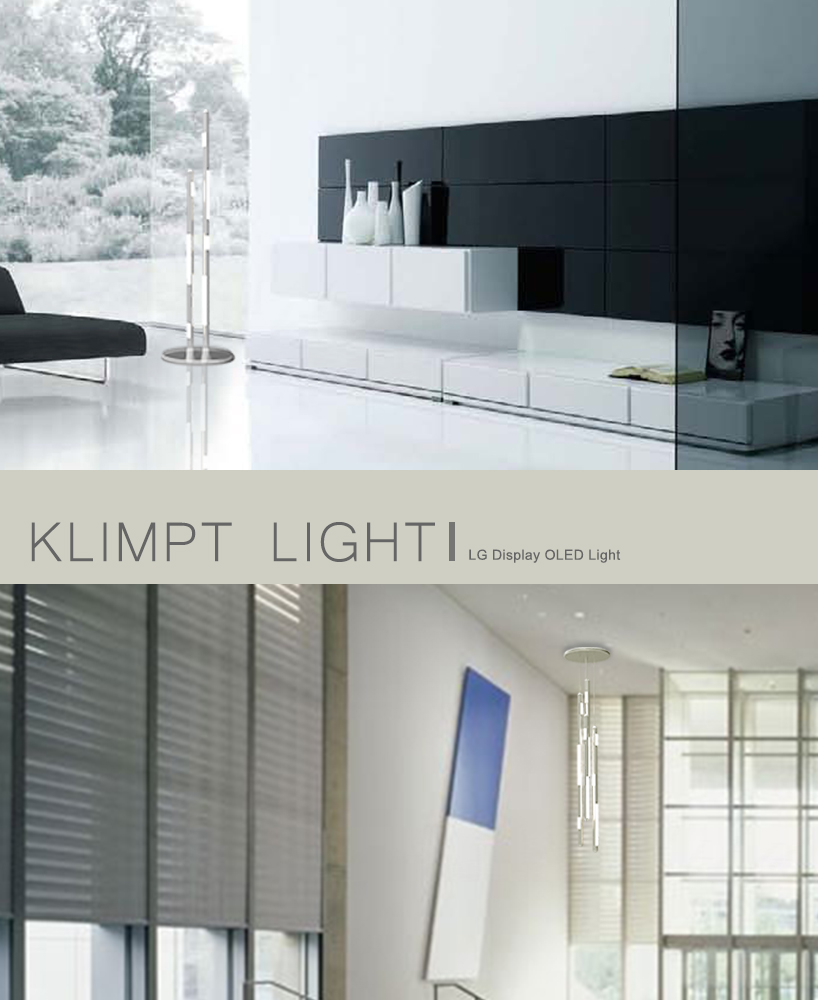 detail photo
shortlisted entries (186)