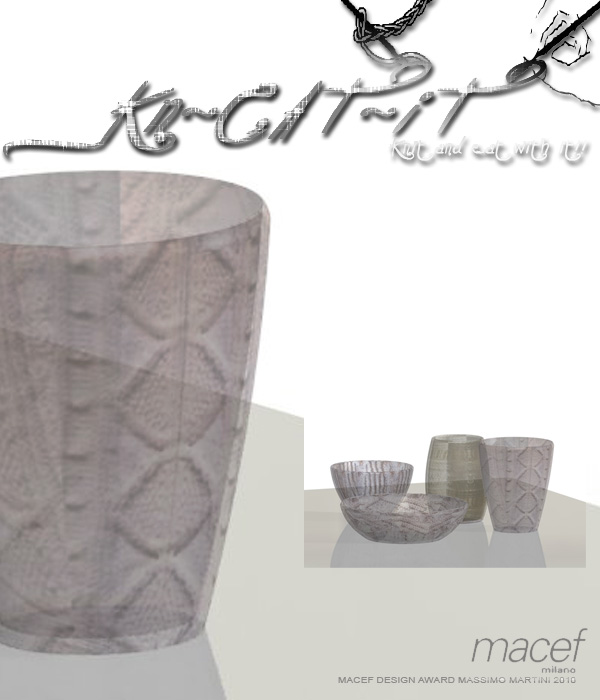 kn_eat_it by winaya suwarnaga kamaputri from australia
designer's own words:
Kn_EAT_iT is a modern contemporary set of glassware for eating (cup, bowl, plate, wine glass and more) with a special inspiring knitted surface. The idea behind is inspired by how the art of craft should be appreciated more, and craft is more than what people usually think about. Even cooking can be counted as the art of craftsmanship. For that reason, Kn_EAT_iT is produced as the appreciation of experiencing the art creation (both craftsmanship of the food and its knitted surface). With its textured surface, Kn_EAT_iT enhances the sensual pleasure of experiencing your eating time. The pattern of this glassware creates an extraordinary grip as well as an exquisite aesthetic with the reflection of the glass effect. Kn_EAT_iT has been prototyped by using a silicon mould for a transparent resin. However, the concept is promising to be developed in further material exploration (such as glass or plastic or even silicon base) and other technique (crochet, macramé, ect). Kn_EAT_iT is appreciating 2 arts in one product: knit and food!
Kn_EAT_iT concept
Kn_EAT_iT prototype
Kn_EAT_iT production
shortlisted entries (153)