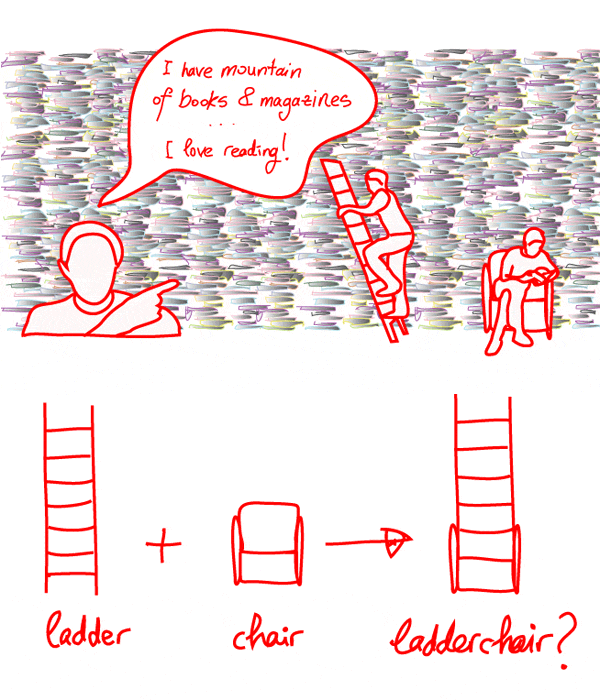 ladderchair by arda akkaya from italy
designer's own words:
"Searching for interaction with the world of things around us is a primary need. To live in an environment where objects spare us from the boredom of repetitiveness is everyone's dream" (the meaning of "changing" from Magistretti's glossary)
Ladderchair is an ironic experiment, which combines a simple aluminum ladder structure with a leather reading chair.
The unexpected result is a functional concept with a strong formal impact.
ladderchair_concept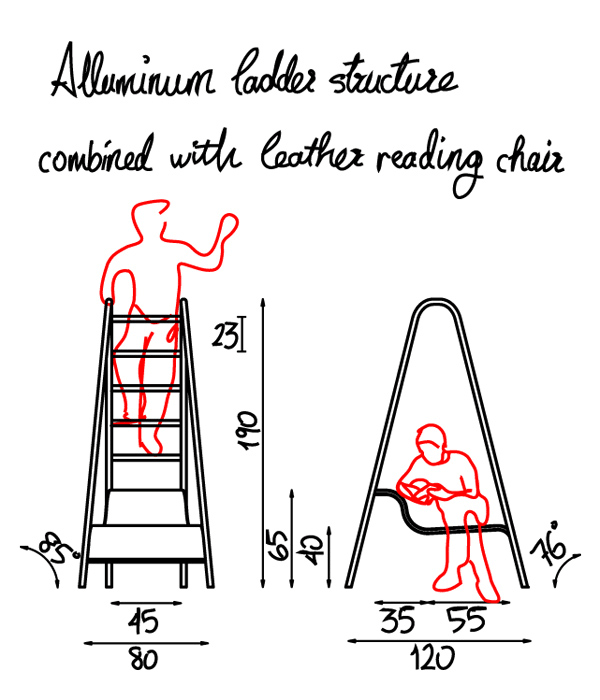 ladderchair_dimensions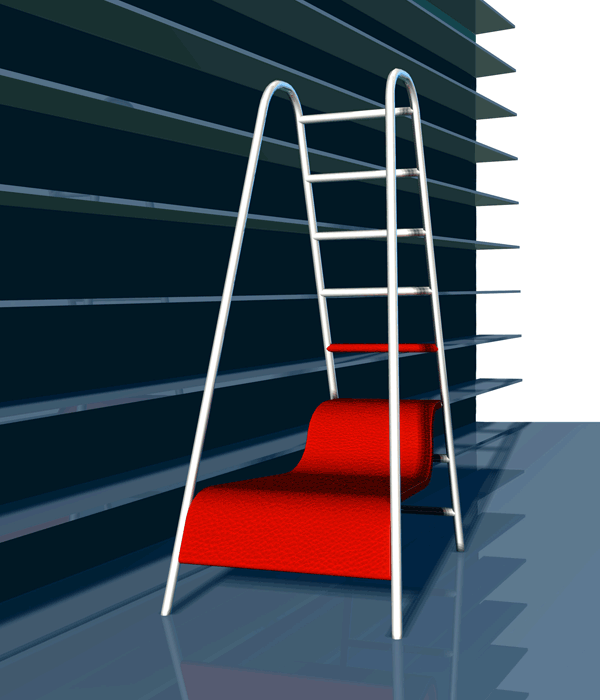 ladderchair_rendering