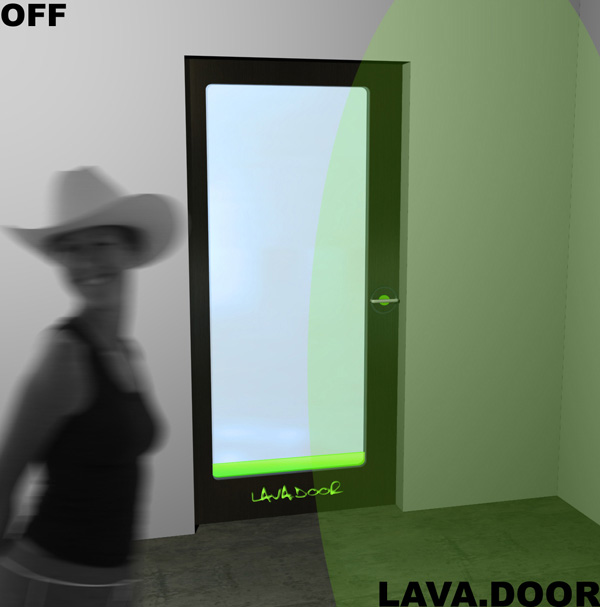 lava.door by collos mathieu from france
designer's own words:
The door is not boring anymore...Light up the room, change ambiances easily, let it be a living and beautiful object. The simple "lavalamp" process is here applied to an alumium framed door. The intimacy you get varies according to the neon bulb intensity. life is in the door!
lavadoor-off
lavadoor-on
lavadoor-detail
shortlisted entries (151)