Le MassageTile by fredrik aidehag from sweden
designer's own words:
What can we do for the people in stress and with aching backs?
Le Massage Tile lets you treat yourself, giving you a nice rub or massage. Designed to be friendly and self explaining the form derives from the human hand .The fingers are spread in such way that your spine fits in between two rows.
Its simple form and function suits every man and woman. Proven to be liked even amongst animals. As universal as it gets. Fitted with suction cups it fastens at every planar surface and you can place it in the height preferred by you.
Suitable for your bathroom wall, having the same size as a standard tile.
Made of silicone rubber the tile is non allergic and does not leak any toxins to the nature. It is also durable and absolutely non sensitive to moist conditions.
Moulded in one piece with added suction cups.
size: 150 x 150 x 80 mm
weight: 400 g
le Tile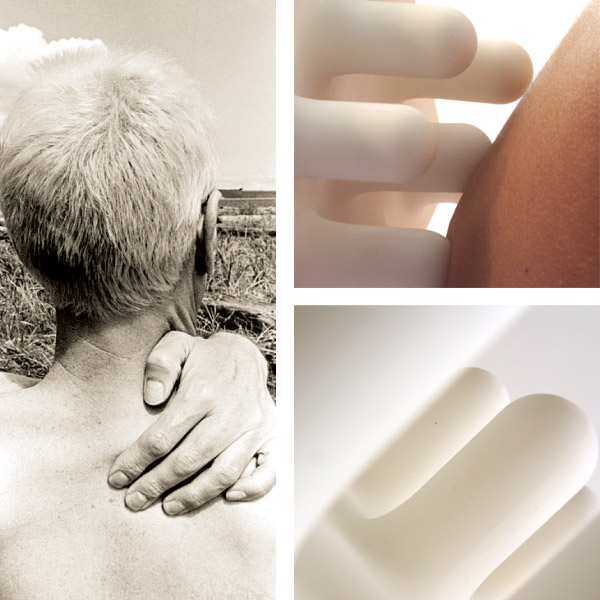 le Use
le Variation