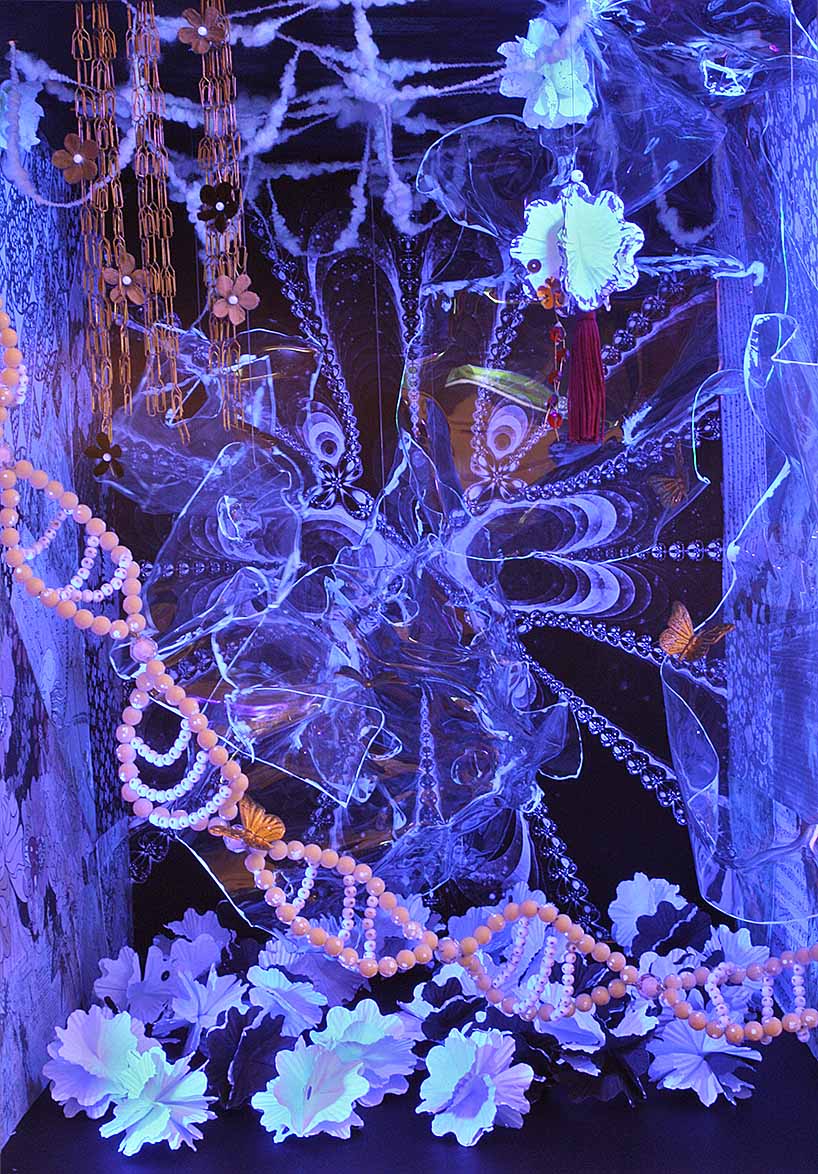 Let our spirits never die: CELEBRATE LIFE! by Rapha-chan from brazil
designer's own words:
The project is a reflection about our daily life and about celebrating this life.
Since our human span of life is short, the best to do is enjoy the gift of every moment, and even enjoy the future - with is unknown and always offers new possibilities and new begins.
It was develped through different supports: Craft (to create the elements shown inside the set); Space Design (as it is a little scenographic set); Photography (to register all this information) and Graphic Design (to organize these pictures and ideas in graphic pieces).
The main ellements are:
The lighting: an experimental research was needed, because black light gets a many different reactions from the materials inside the set. New reactions bring also new significances, like the work of the suboconcious inside of each human being's mind;
The melted acetate structure: representing our conflicts, challenges and difficulties, sometimes like a blind labirinth - we're not sure about the causes, nor we do know about how to get free;
The butterflies: they represent the learning and transformation - from difficulties to happiness - which come as lessons from the hard times;
The fractal form: brings the future's the idea of being unknown, wondering and having many ways to go, many possibilities;
The flowers: representing spring. Not only that one which happens once a year, but a inner spring: coming from the mind, the spirit and the heart. Also the joy of being alive.
Made through a decorative or worn piece, the message behind this project is to celebrate life: being thankful and learning from the past, nourishing the present with the best you can offer and saying "hello!" to the blooming future, with all the surprises it offers.
Above, view of the scenery, created from a cardboard box: an abstract set about joy, celebrating life and our relation with the future. At the background of this picture there's a fractal structure, representing future's freshness and wodering.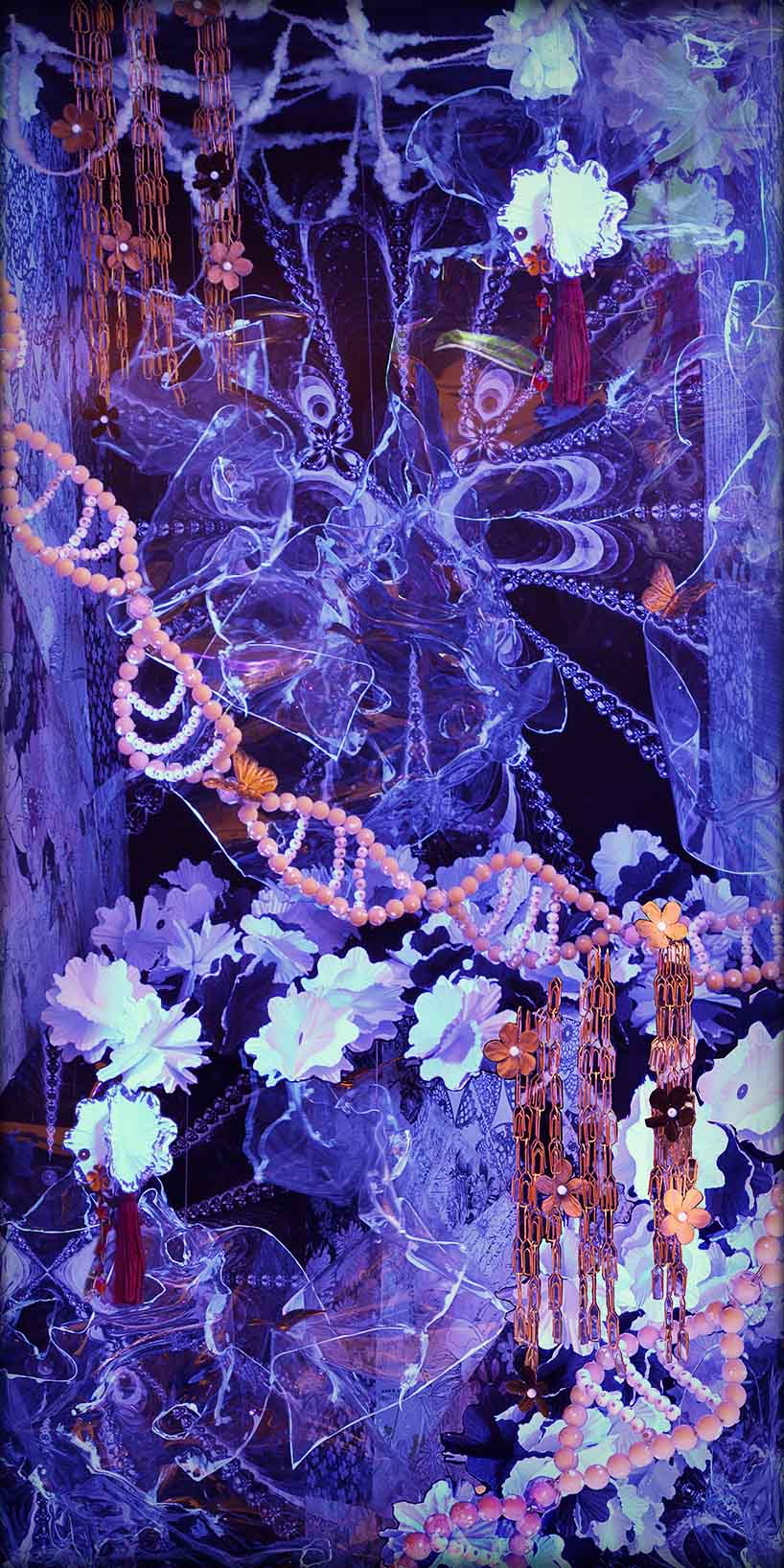 Composition piece of the scenery's pictures, edited with Adobe Photoshop. The panel is already following the 900mm x 1800mm proportion.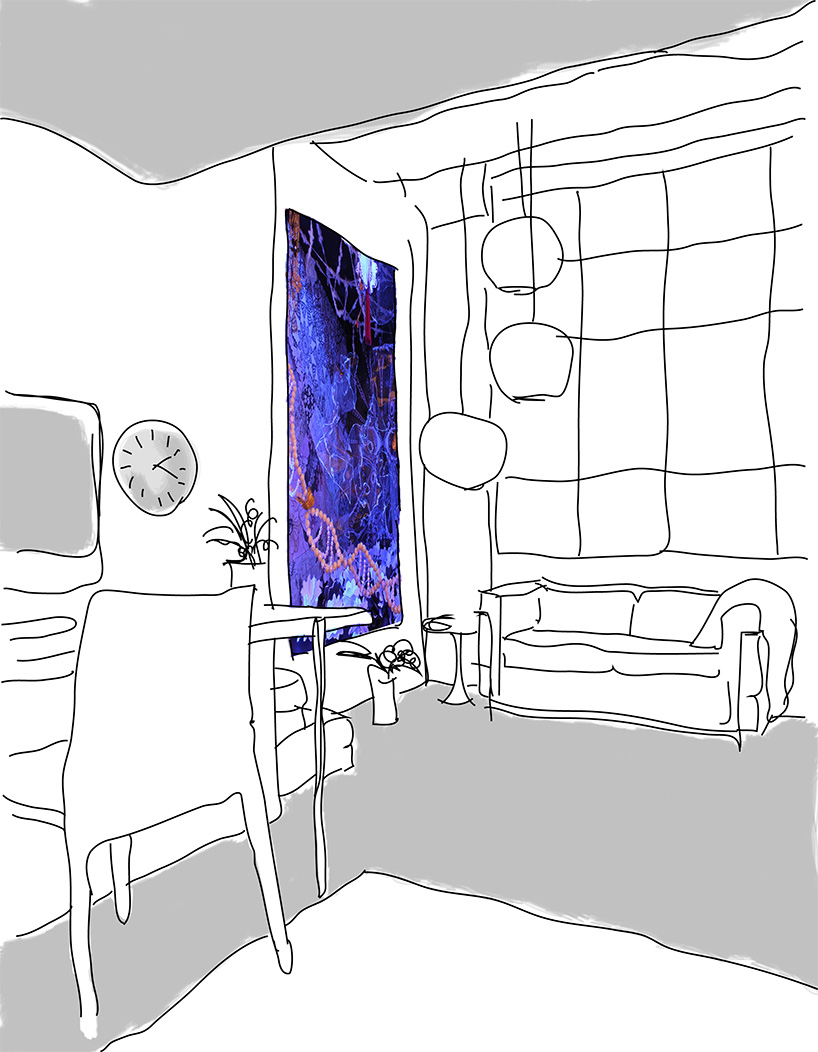 Example of the project's application: like a panel on the wall. Sketch made with Adobe Illustrator.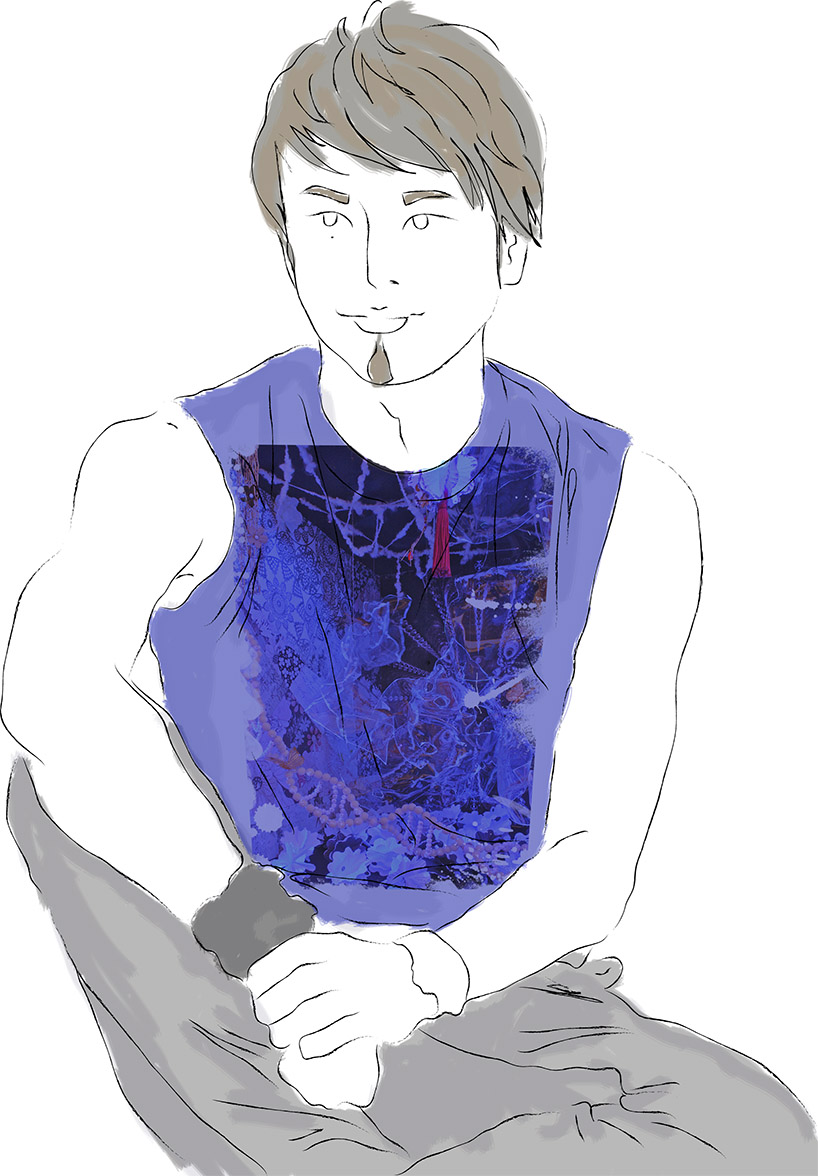 Example of the project's application: illustration stamp for a T-shirt or a tank top. Sketch made with Adobe Illustrator.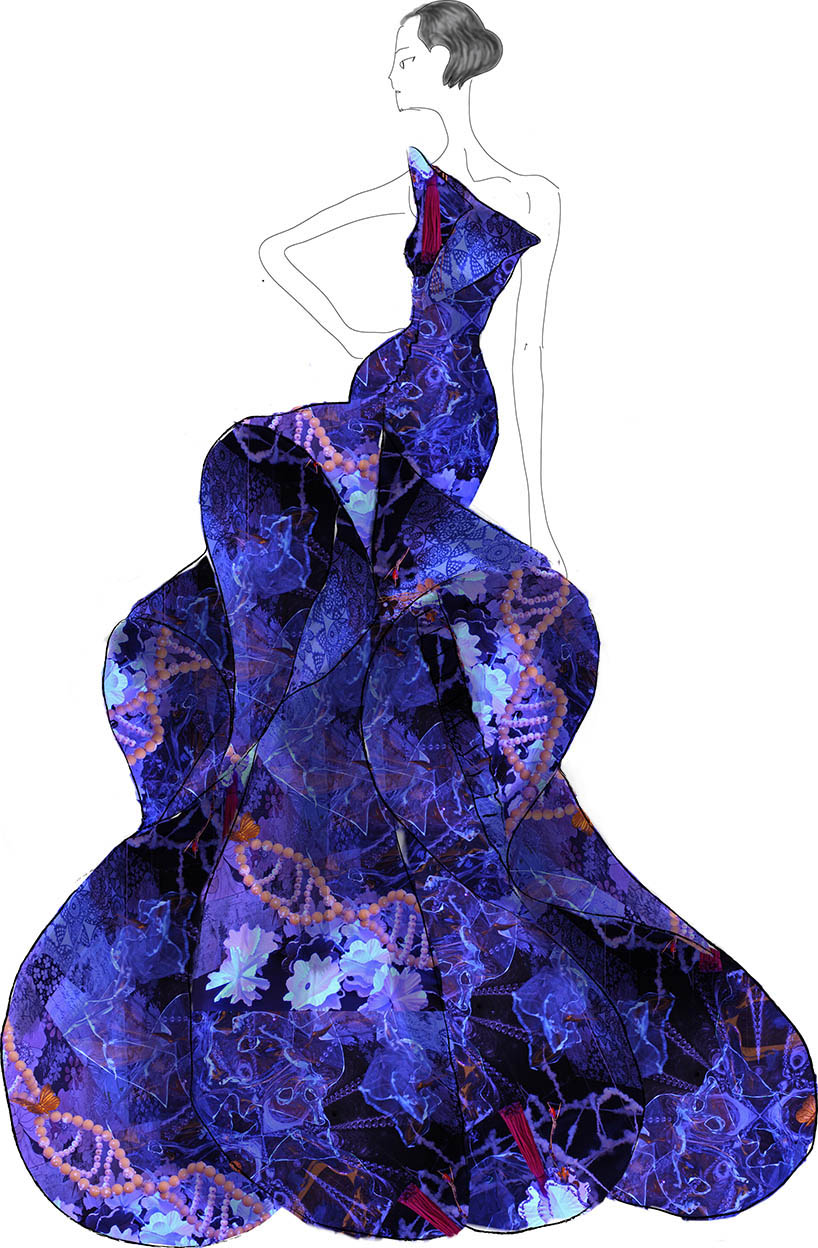 Example of the project's application: textile pattern for couture designed dresses.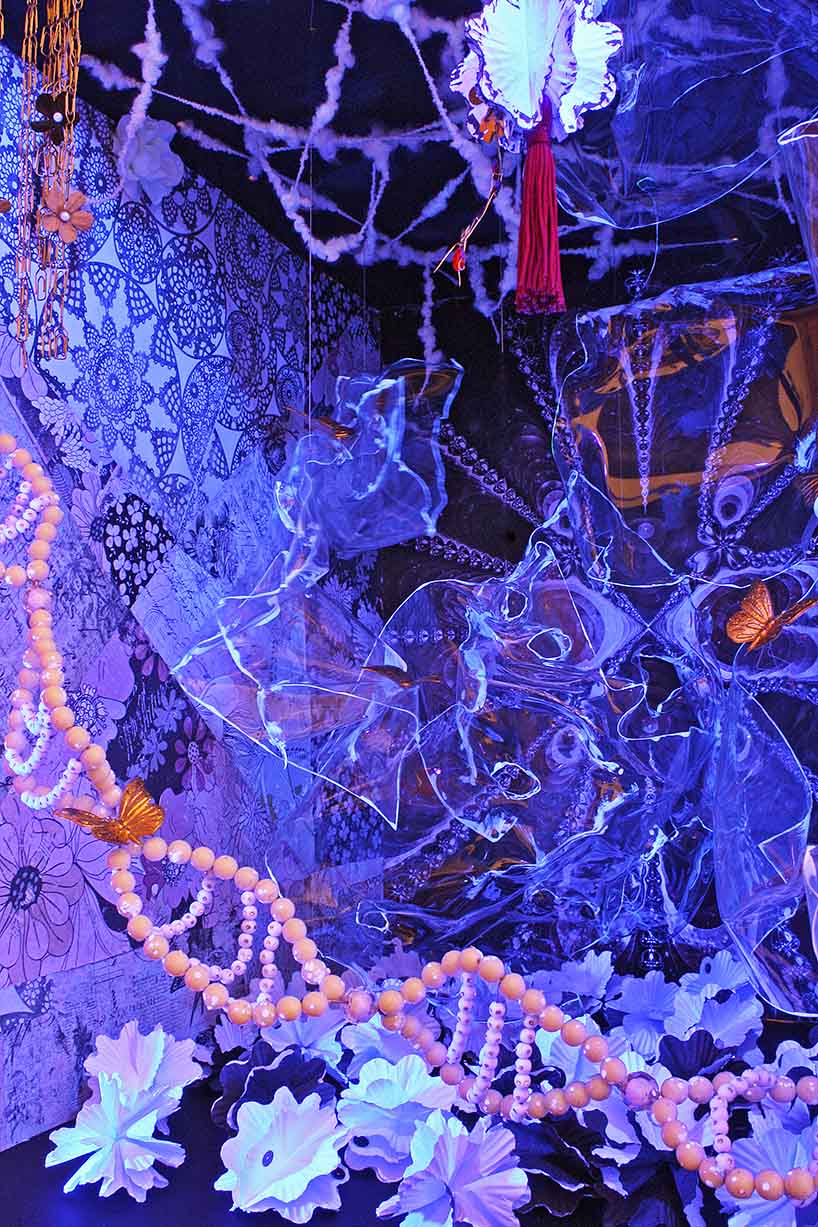 Another perpective of the project. The melted acetate sheets structure representing conflicts, challenges and difficulties, while the butterflies represent the lessons and the transformation which come from these hard times.
shortlisted entries (109)