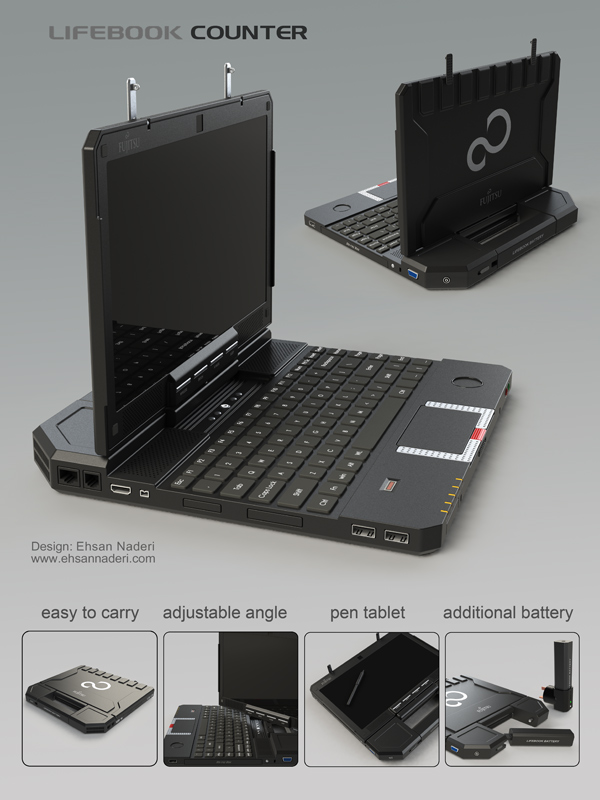 lifebook counter by ehsan naderi from iran
designer's own words:
-Target market: construction engineers, quality control staffs, gamers and everyone who works on move and needs extended battery life.
-The design reflects Fujitsu brand image and product identity.
-12.8" glasses free 3D OLED screen.
-Easy to carry by handle which is additional battery.
-Ultra portable battery charger
-Large, textured and easy to find buttons makes them accessible for usage conditions.
-The design inspired by Hummer H3 and GMC Graphyte Hybrid SUV concept.
-The body has been designed for harsh conditions.
-Four built in speakers have been designed for bass and treble sounds.
-Scroll and zoom pad works by rotating touch.
-3G/or 4G and WiFi enables user to access to internet anywhere.
Lifebbok Counter – Rendering
Lifebbok Counter – Dimensions
Lifebbok Counter – Description
shortlisted entries (110)