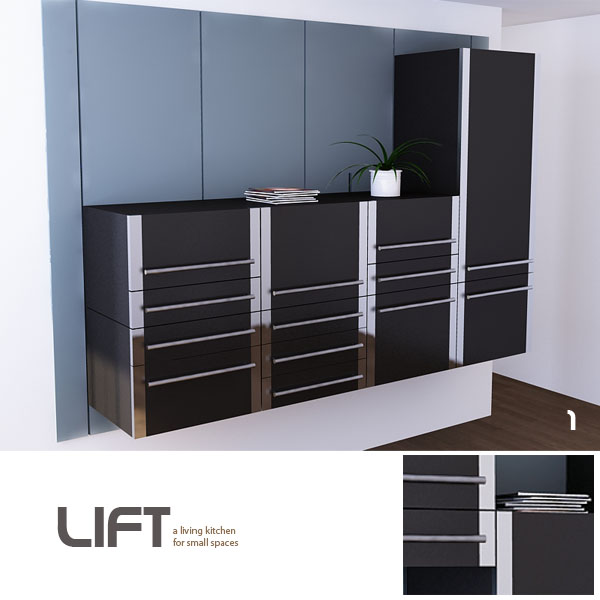 lift by michel cornu from switzerland
designer's own words:
LIFT is a new kitchen concept that fulfils our days needs for modular and dynamic systems. Lately we're experiencing how space is becoming important. to us, apartments and houses become smaller therefore we need to design products able to offer a lot and at the same time be compact.
Our design features different sliding (up and down) modules containing all the necessary tools a kitchen must have. While your not working or cooking you can close the sliding units together and create different kinds of sideboards. LIFT can be well positioned in a one bedroom apartment, in a studio, in a loft or in a open space kitchen / living room area. Our kitchen concepts is up to date with peoples new concept of living.
– closed position
– operating position
– customized position
shortlisted entries (137)