Light Book by Pascalina from belgium
designer's own words:
Light Book is a sphere lamp and reading lamp. You can open, close and flip through Light Book like a real book and position it horizontal or vertical. Light Book is made of 5 acrylic pages, 5mm, with white led-lights. We can dim the light. The cover is made in black linen like a real book.
1 prototype available.
(Need to be developed/improved by engineers/company to a final sellable product).
Dimensions: length 22 cm x width 15 cm x hight 5 cm
Material: cover: black linen – 5 pages: acrylic
Light: led
Color: black - specific color line
Use: houses, apartments, hotels, night tables, working desks, offices, living rooms, book shops, libraries,...
Light Book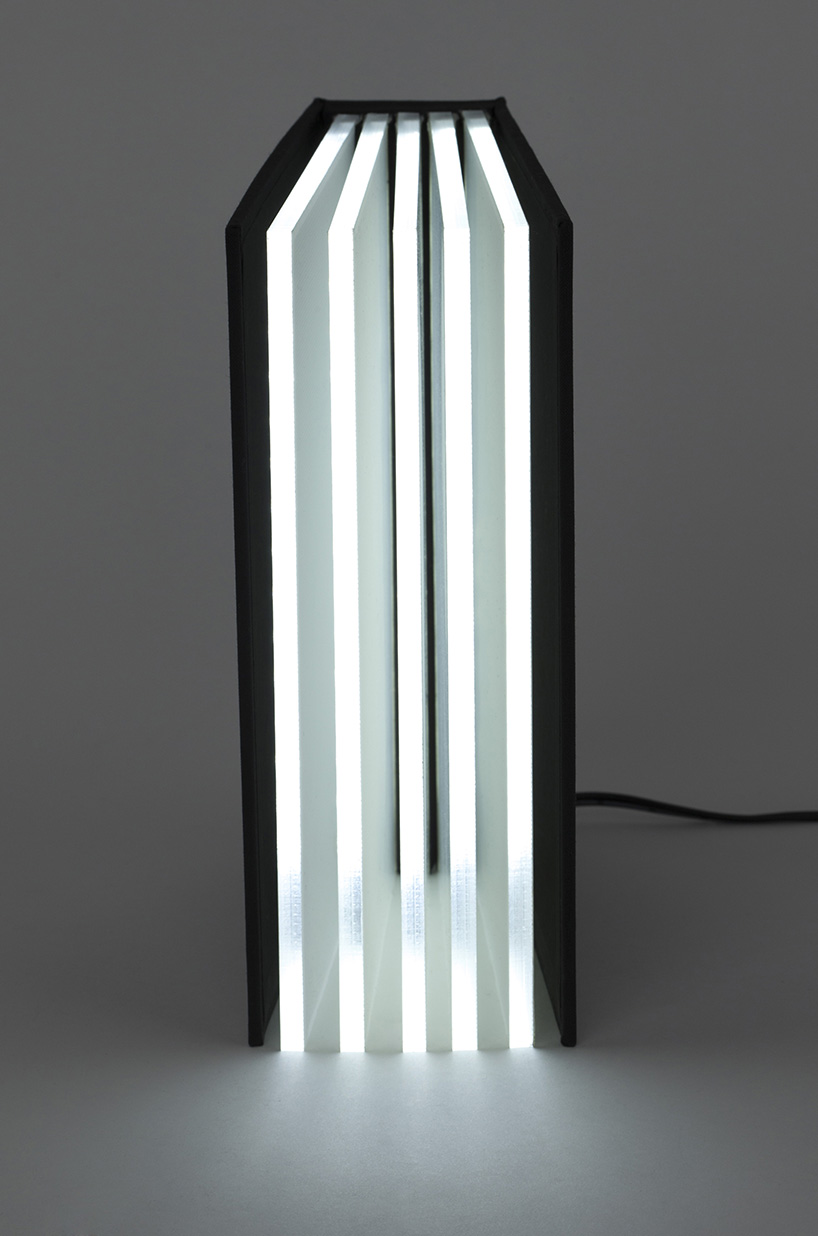 Light Book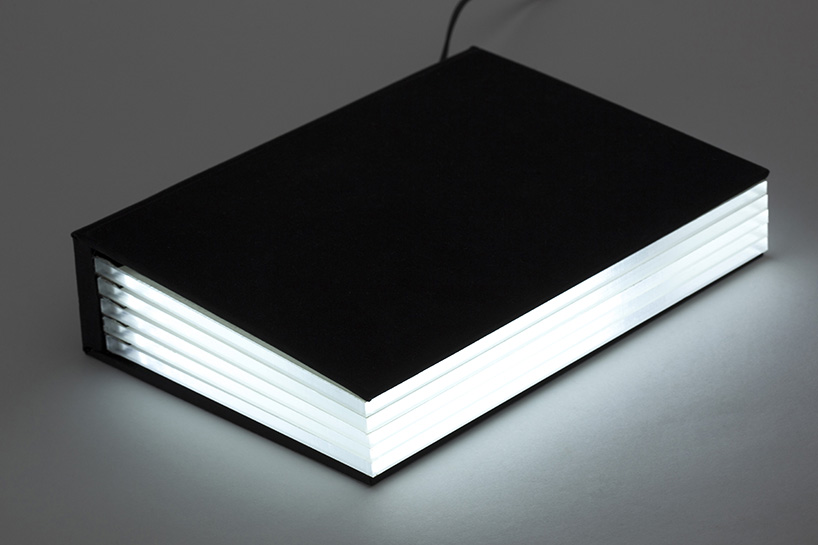 Light Book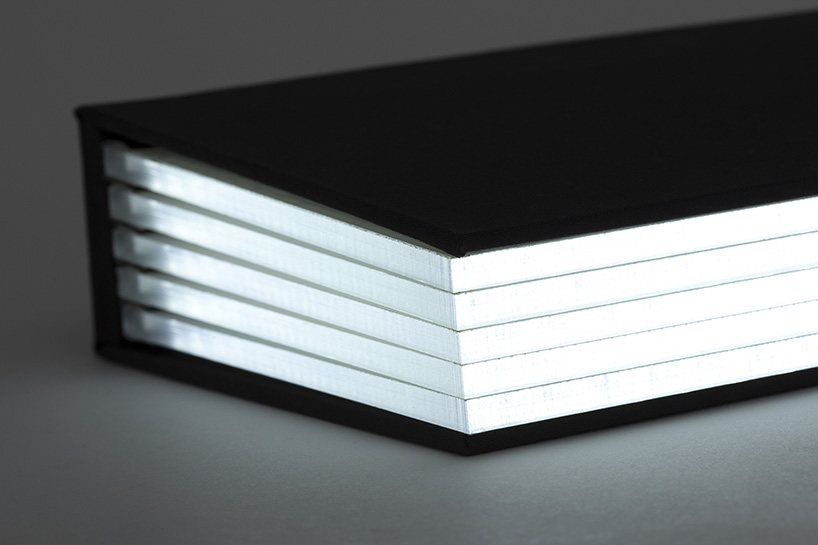 Light Book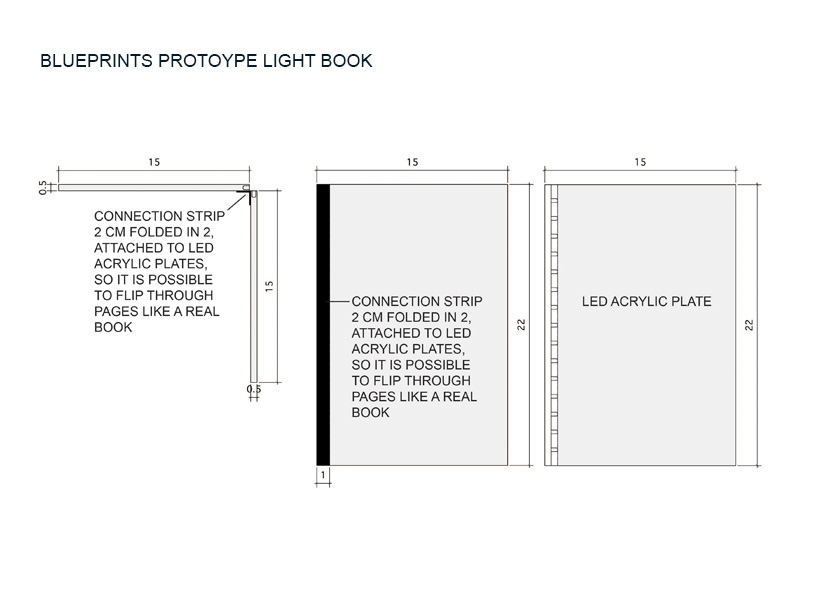 Blueprints Light Book