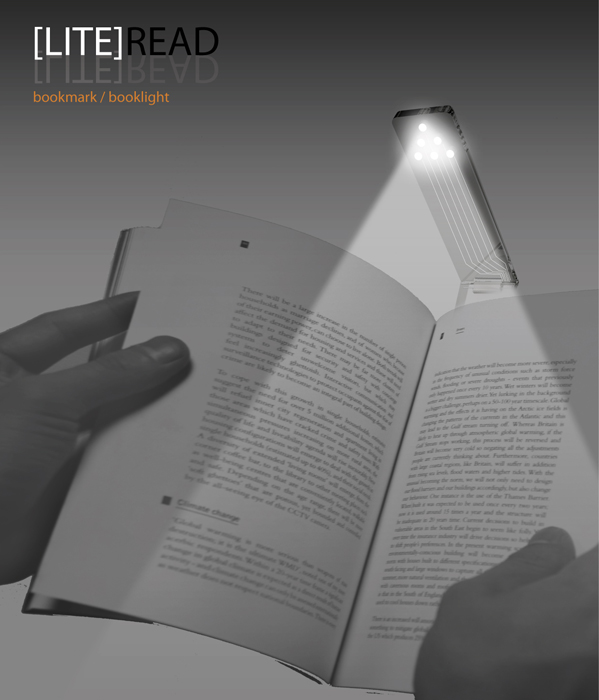 [lite]read by Jessica Lee from uk
designer's own words:
[LITE]READ functions as a bookmark and portable reading light.
This is handy device that can be used for reading in a dark environment without disturbing others (in bed, on a plane, camping). It also functions as a reading aid to the elderly or those with poor eyesight.
6 LEDs provide a generous 8 hours of reading time. Simply leave the device in the sun during the day to recharge using its embedded Photovoltaic cells, removing the need to change batteries.
When finished reading, the device functions as a slim bookmark and the light is turned off by a contact switch when the book is closed, and on once it is opened again. When not used as a bookmark, [LITE]READ could be folded in half and carried around easily.
The electronic circuits are etched onto the acrylic body with all other components embedded. This simple and elegant arrangement allows the device to glow with diffuse light from the LEDs.
LED Booklight
[LITE]READ Componants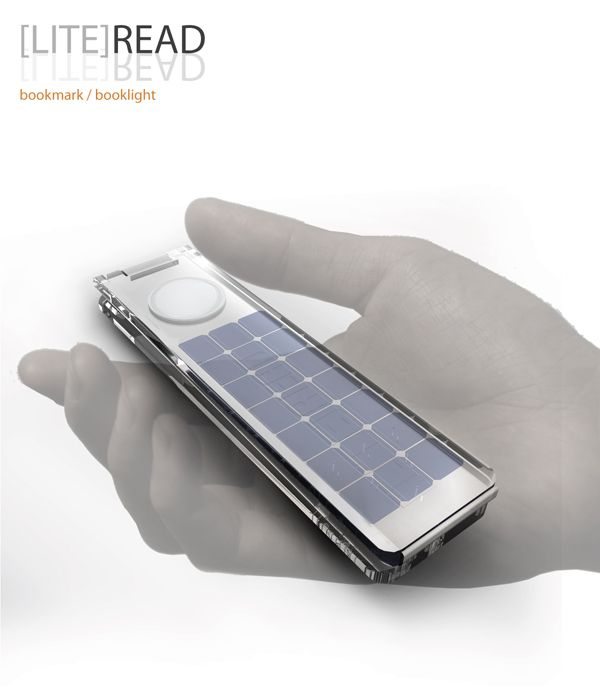 [LITE]READ Folded
shortlisted entries (211)