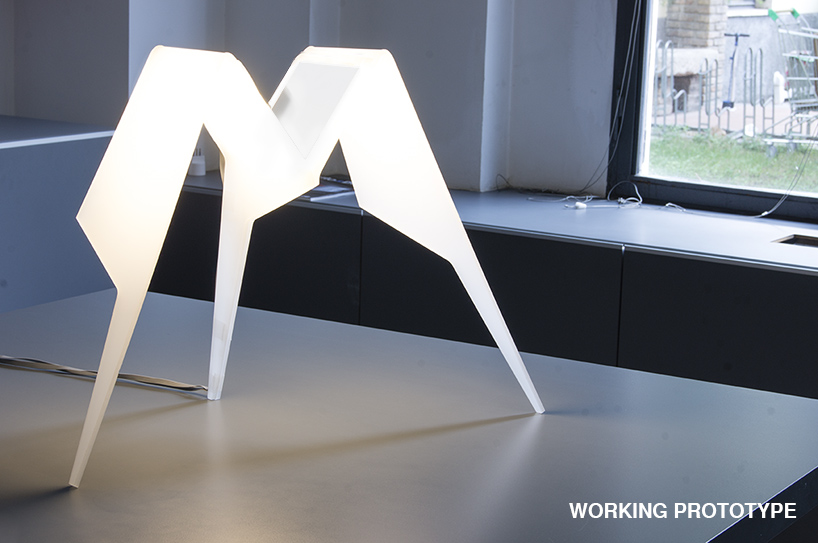 Livingstone by d'alesio&santoro d'alesio&santoro from italy
designer's own words:
Livingstone is a desk lamp, aiming to translate LG OLEDs thickness into its own shape.
Large enough to evenly illuminate a workplace, but not to interfere heavily on the surroundings.
Livisngstone introduces the use of Optics Layering to OLEDs - by using a particular source angle and a combination of thin-foil nanoprismatic optics, in order to redirect the light outupt to the desired areas: the desk and its own body.
All of this, while maximizing the user's visual comfort.
Livingstone – Working prototype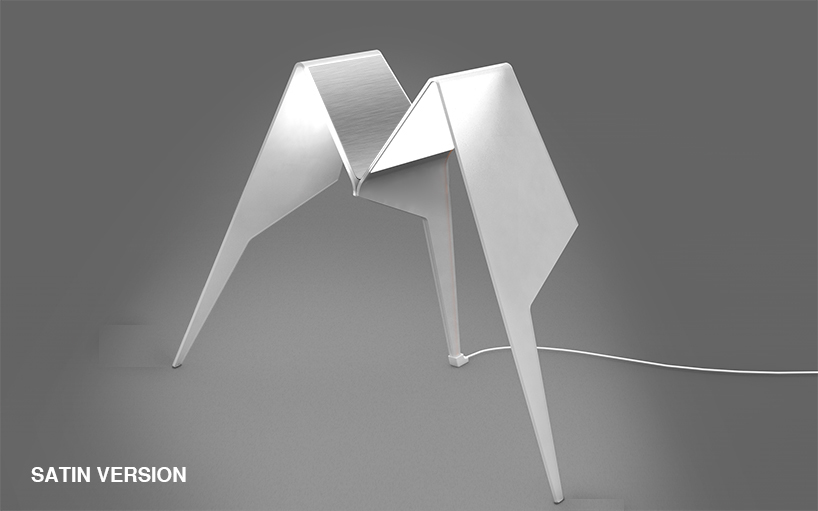 Satin Version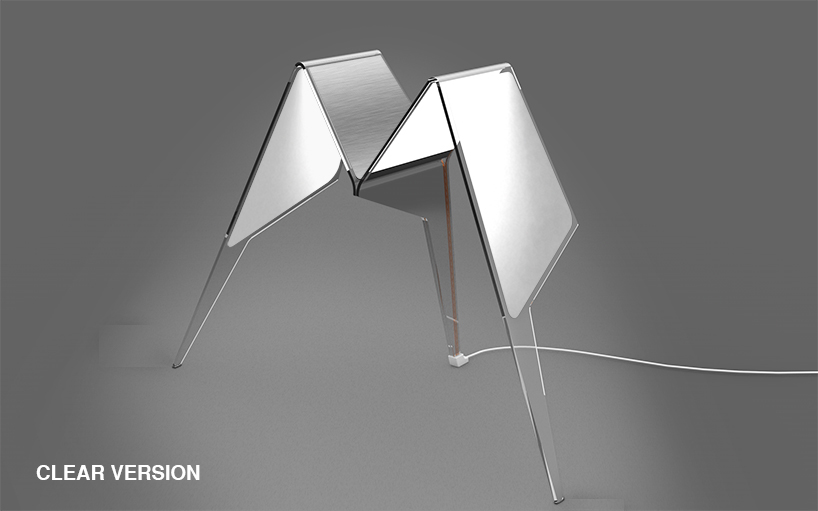 Clear Version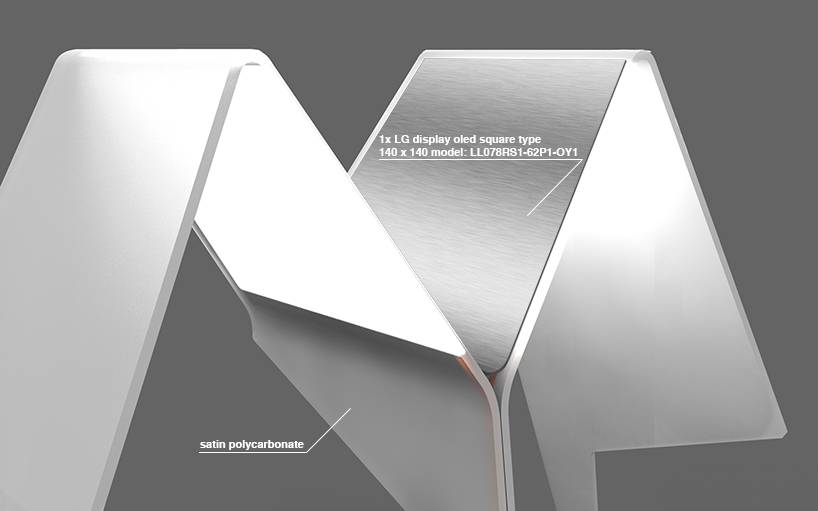 Satin Version – Materials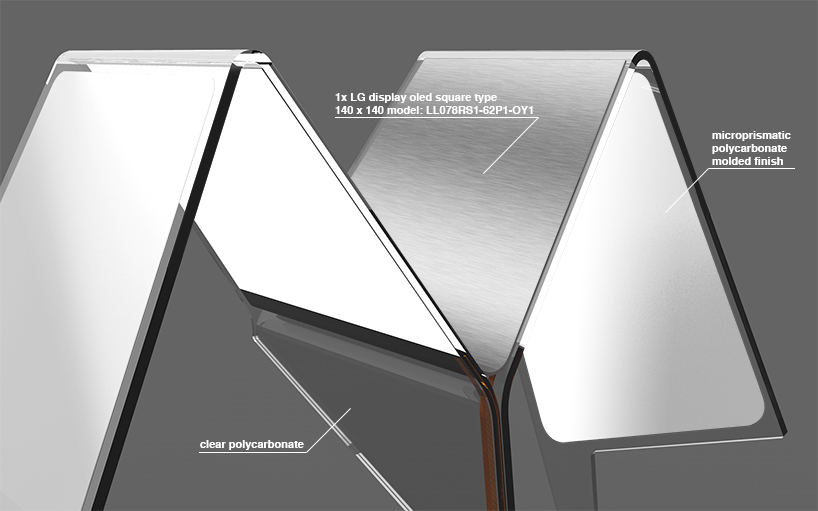 Clear Version – Materials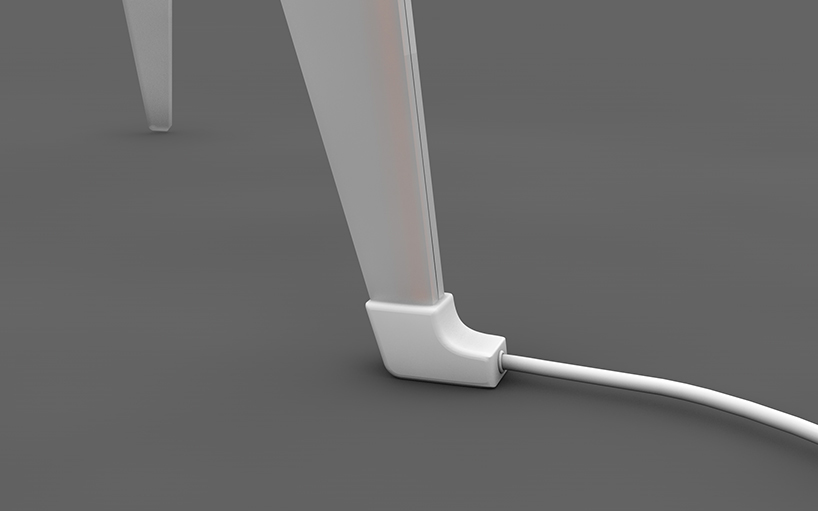 Satin Version – Feeding detail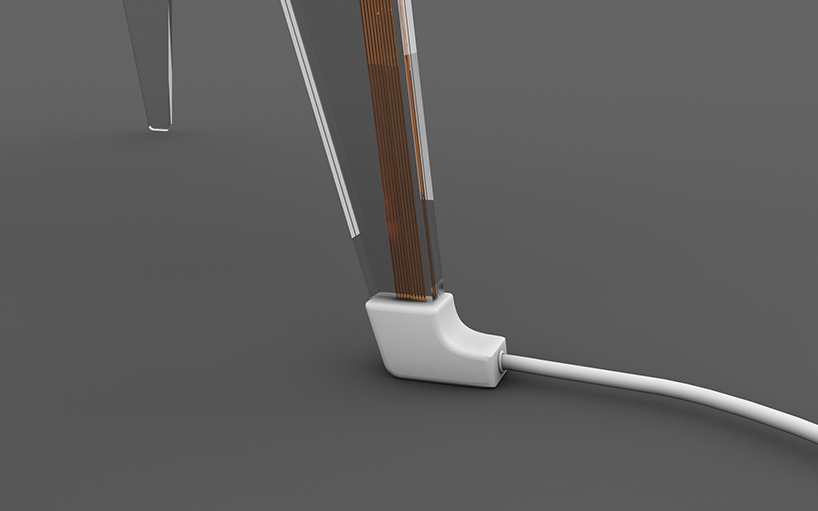 Clear Version – Feeding Detail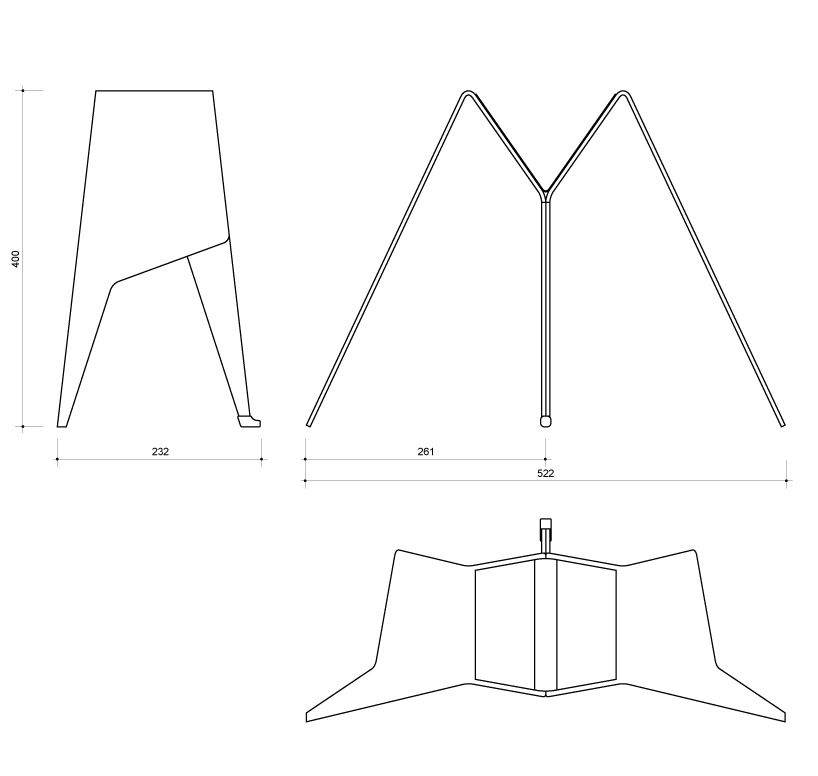 Dimensions
shortlisted entries (186)